On September 14, 2016, eligible school districts throughout the U.S. were invited to submit an online application with a link to an original one-minute student-produced and faculty-advised video on the theme, "What makes music education great in my school district?"
The NAMM Foundation thanks all school districts who submitted videos. Winners will be notified on Dec. 1.
Since 2014, The NAMM Foundation has hosted 13 residencies in communities throughout the U.S. celebrating music education, and students, teachers, school and community leaders that are creating music learning opportunities for all students.
Winners will receive a two-day residency with the John Lennon Educational Tour Bus, guided tours of the Bus as well as the opportunity for a group of students to work with Lennon Bus producers and engineers to create a music video for an original song. During the two-day residency, The NAMM Foundation will host a town hall event to showcase music programs in the district and feature performing groups, teachers and school administrators sharing their stories of the value and importance of music education for school and community.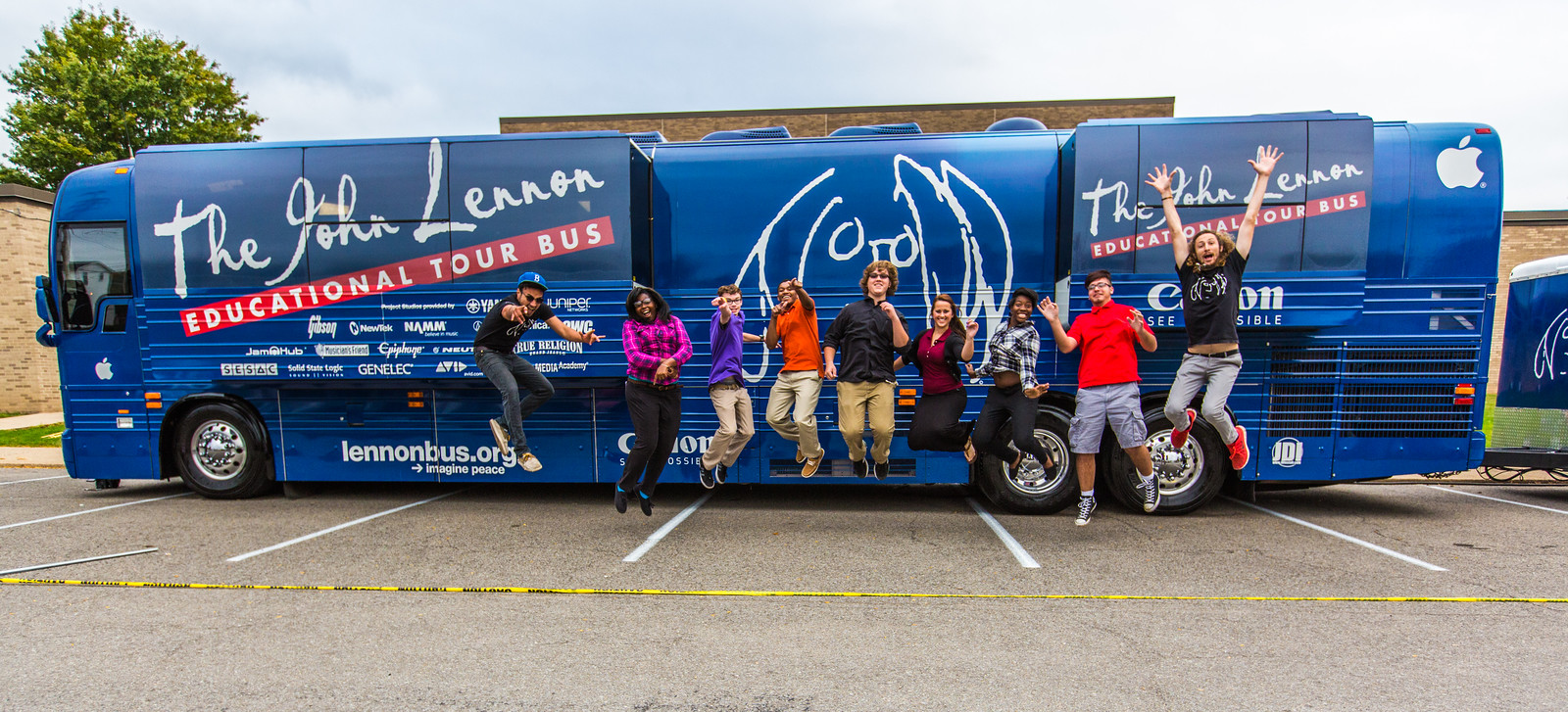 Rules & Application Information
Anticipated Award Notification: 12/1/16
Application OPENED: 9/14/16
Application ENDED: 11/18/16