Get energized to #JustPLAY music at The 2017 NAMM Show!
Recreational Music Making (RMM) programming begins on Friday, Jan. 24 with the All-industry Drum Circle and ends on Sunday, Jan. 22 with the Music Making and Leisure Brunch & Learn and Ukulele Circle. View the RMM event schedule below.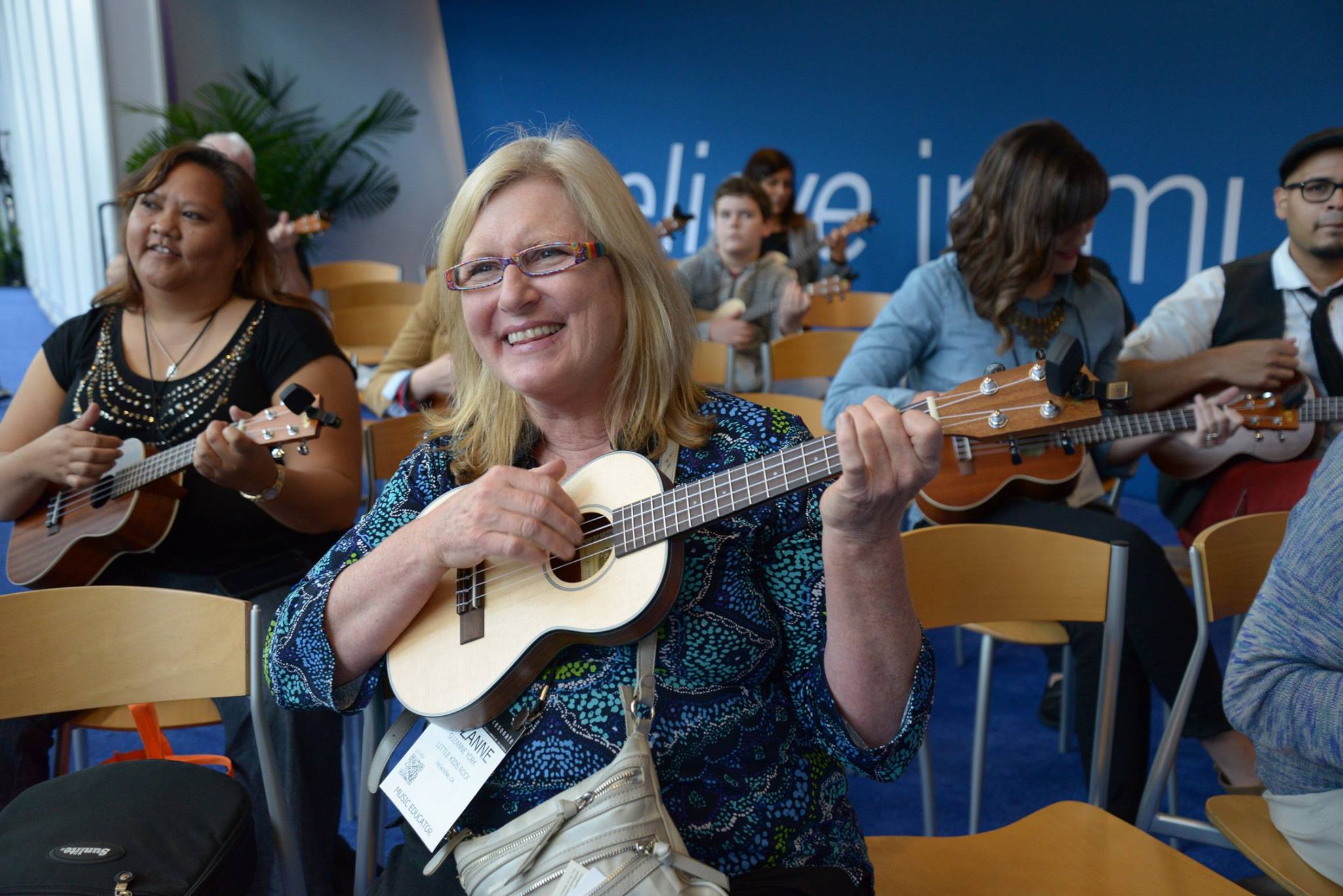 Sound Bites from Past Events
"The All-Industry Drum Circle is a sonic symbol for all music is, and all it can be to musicians and non-musicians alike." – John Fitzgerald, Remo Inc.
"We're here to present real working ideas that you can take home. NAMM Members make a better musical world!" -Mary Luehrsen, executive director of The NAMM Foundation.
"Remember...It's all about the groove!" – Lisa Beale, Bongo Boy Music.
Complete Schedule for RMM Programming