The All-industry Drum Circle at The NAMM Show is now in it's 21st year. Centered on community, the circle brings together what matters most at The NAMM Show: making music together.
The drum circle attracts more than 400 people from all parts of the music products industry, including buyers, artists, manufacturers, and sellers. The buzz around the drum circle is that anyone who plays benefits from the experience!
"It's a model of how we as an industry can be of service to our local communities, and therefore, be valued by our local communities as an advocate for well-being," said John Fitzgerald, Manager at Remo, Inc.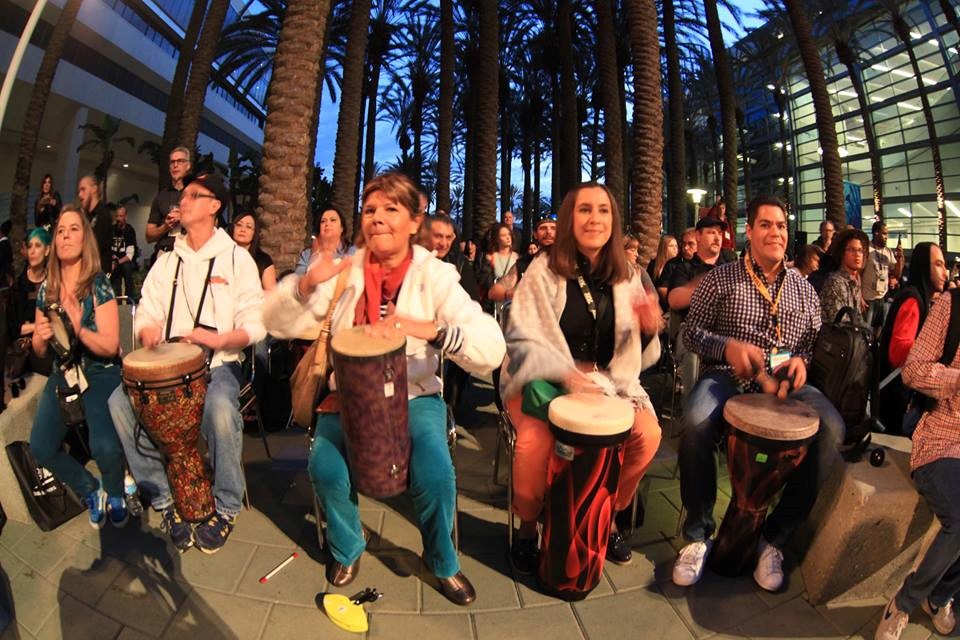 Recreational Music Making is part of NAMM's commitment to "promoting the pleasures and benefits of making music." The joy of making music is also a driving force behind REMO, Inc.
"Drumming is not about filling up space with notes. It's really about making space for other people's creativity," said Arthur Hull, facilitator of the All-industry Drum Circle.
During last year's event, a drumming enthusiast said the event is all about connecting with other people.
"It's really powerful when everyone is locked in. The drum circle is something special. It's a great way to get happy, really happy," she said.
Drum up enthusiasm for the music industry at the Palm Terrace, between the Convention Center and the Hilton Anaheim for NAMM's annual All-industry Drum Circle-- a can't-miss NAMM Show experience! Percussion instruments provided. Brought to you by NAMM in collaboration with Remo, Inc.