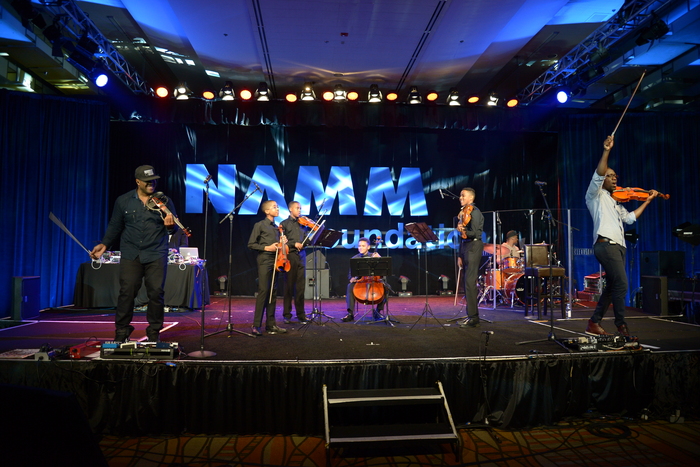 The Grand Rally for Music Education on Saturday, January 21, at The 2017 NAMM Show brought artists full circle. The NAMM Foundation's annual salute to music education welcomed NAMM Members, music educators, college music students and faculty to join together in celebration of the benefits of music education.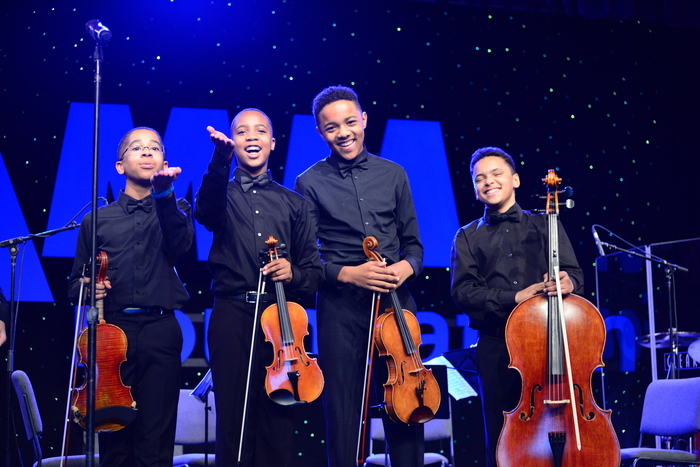 The Perfect Fourth Quartet, a program of the Sphinx Organization, opened the
Grand Rally, and was welcomed with an enthusiastic standing ovation. Last year, the quartet was a recipient of the 2016 National Arts and Humanities Youth Program Award and was honored by former First Lady Michelle Obama at the White House.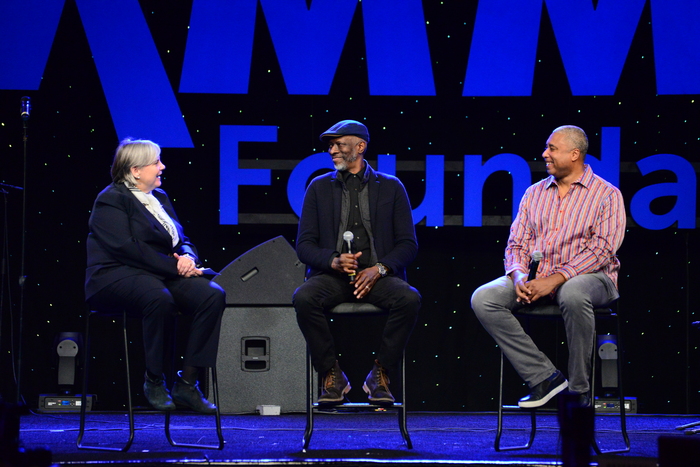 The crowd applauded as Turnaround Artists Keb' Mo' and Bernie Williams took to the stage, to be interviewed by NAMM Foundation executive director, Mary Luehrsen.
"I started my connections through life through music. I learned about math through music, discipline through music, and timing through music," said Williams. "To be able to hit a baseball, it's all about timing."
Luehrsen asked Keb' Mo' about what he does when he mentors kids in his Turnaround Arts School. His answer was concise and authentic.
"What do I do? I show up," said Keb' Mo'. "When you see someone doing something, it's profound without you even realizing it."
"While we're waiting for politicians to make these music programs, we can do it ourselves in our own towns," said Keb' Mo'. "There's instruments sitting in the back of pawn shops that you can fill music classes with."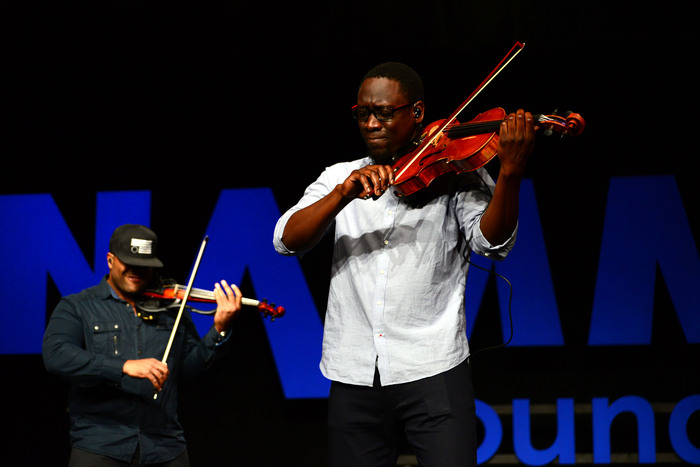 The second half of the Grand Rally had people on their feet as violin virtuosos and hip hop artists WilB, Kev Marcus, DJ SPS, and Nat Stokes of Black Violin took to the stage and performed several of their hits from their album Stereotypes to a jubilant crowd.
Black Violin closed out the show with their hit, "Shaker, "accompanied by The Perfect Fourth Quartet, a program of the Sphinx Organization, of which Kev Marcus is an alumnus.
Collaboration at it's finest.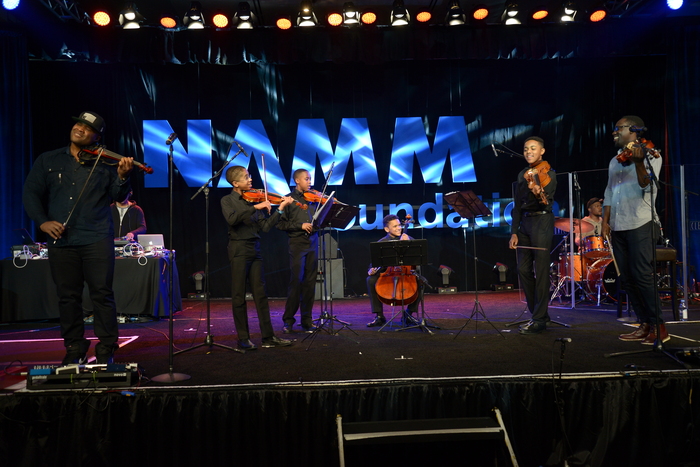 The Grand Rally for Music Education was hosted by the Executive Director of The NAMM Foundation, Mary Luehrsen. The event will be available on Talking Up Music Education, a NAMM Foundation podcast, and video footage is available on EnterTalkRadio's Facebook page. Check back frequently for updates.
Photography by Getty and Michael Loftus.