On February 22, The NAMM Foundation and the John Lennon Educational Tour Bus head to Scotts Valley, a small city in Santa Cruz County, Ca, to celebrate the benefits of music education with Scotts Valley Unified School District.
The district has received three Best Communities for Music Education designations, and is one of three winners of The NAMM Foundation's video award recognition program that answered the question, "What Makes Music Education Great in My School or District?" See Scotts Valley's winning video here!
7 Students will record an original song and film a video on the Lennon Bus on Wed. February 22. The SupportMusic Community Forum and student and community tours on the Lennon Bus are scheduled for the following day.
SupportMusic Community Forum
Panelists:
Valerie Bariteau, SVHS Principal
Mary Lonhart, SVMS Principal
Tim Johnson, Kiwanis of the Valleys
Beth Hollenbeck, District Music Educator
Colleen Clark, Elementary School Music Teacher
Mark Hodges, Director of Regional Occupational Program
Donna Lind, Former Scotts Valley Mayor
Join Us
Scotts Valley SupportMusic Community Forum
Thursday, February 23rd
10 - 11 am
Scotts Valley High School
555 Glenwood Drive, Scotts Valley
Please note: the Scotts Valley SuppportMusic Community forum will not be streamed LIVE on LennonBus.org, but will be recorded and posted to YouTube after the event.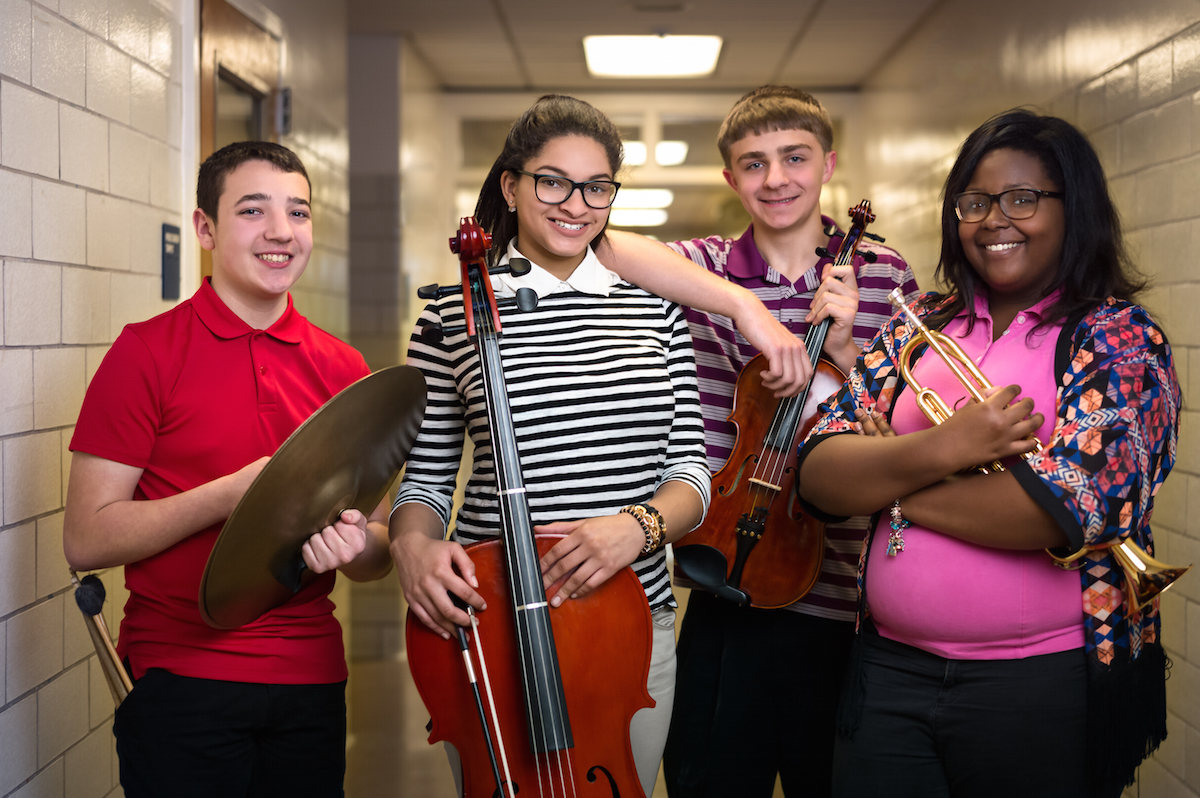 About The SupportMusic Community Forum and John Lennon Educational Tour Bus Tour
Produced in collaboration with the John Lennon Educational Tour Bus, the Community Forum spring tour begins in Scott Valley, continues in Country Club Hills, Illinois, and ends with a fall stop in New Hyde Park, New York.
Tour Dates
2/21-2/23: Scotts Valley Unified, Scotts Valley, CA
4/5-4/7: Country Club Hills District 160, Country Club Hills, IL
TBD: Herricks UFSD, New Hyde Park, NY
Over the past few years, The NAMM Foundation has hosted 13 residencies in communities throughout the U.S. View previous award-winning videos, community forums and music videos of songs created as part of each community residency by visiting The NAMM Foundation YouTube channel.
The NAMM Foundation believes that music education is a right for all children and that it is vital for a well-rounded education. This recognition program, along with the Foundation's other initiatives, including the Best Communities for Music Education (BCME) promote community support for music programs in school districts to assure that all children have the opportunity to learn and grow with music.