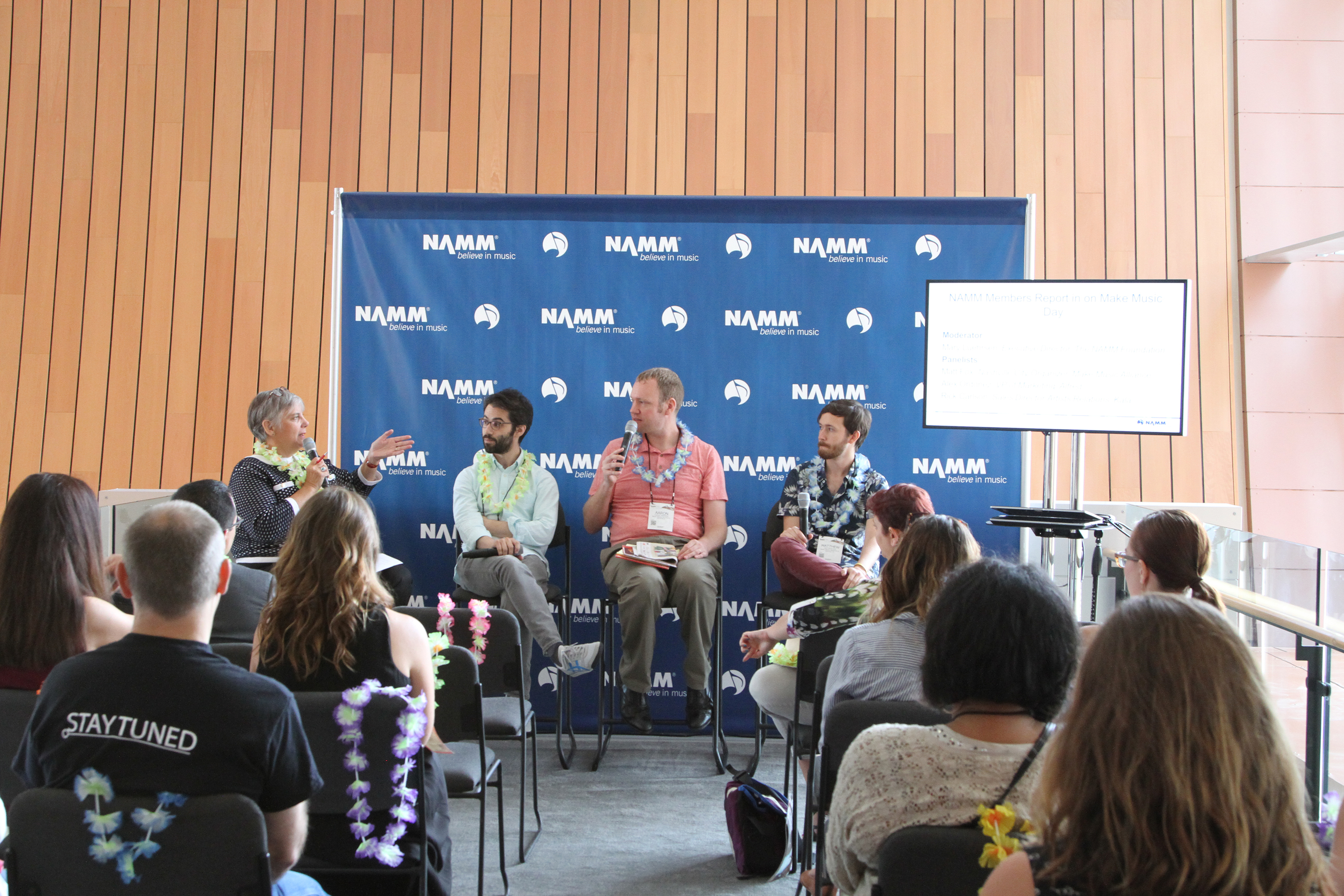 Celebrate music making at Summer NAMM!
Recreational Music Making (RMM) programming takes place on Saturday, July 15, beginning with a forum at 1 pm. Join NAMM members at the RMM Forum to get detailed information on how to host or support a successful Make Music Day event in your city. Hear first-hand how retailers and manufacturers with Make Music Day city organizers to maximize their participation in this world-wide celebration of music making. Moderated by Mary Luehrsen.
Speakers include: Aaron Friedman, Executive Director, Make Music Alliance; Matt Fox, Co-founder and President, Make Music Nashville; Christy Frink, Board Member, Make Music Nashville; and Drew Lewis, Harmonica Division Product Manager, Hohner. Moderated by Mary Luehrsen, Executive Director for The NAMM Foundation.
Fox is the co-founder and president of Make Music Nashville, the owner of Fox in a Box Marketing & PR, a contributing writer for Nashville's alt-weekly Nashville Scene, and has won first place for his cherry tomatoes in the TN State Fair two years in a row. Frink has been involved with Make Music Nashville since 2015 and currently serves on the Board of Directors. Christy is a Product Manager with GoNoodle.com during the day, and spends much of her free time supporting artists, ensembles, and composers in Nashville's growing orchestral music scene.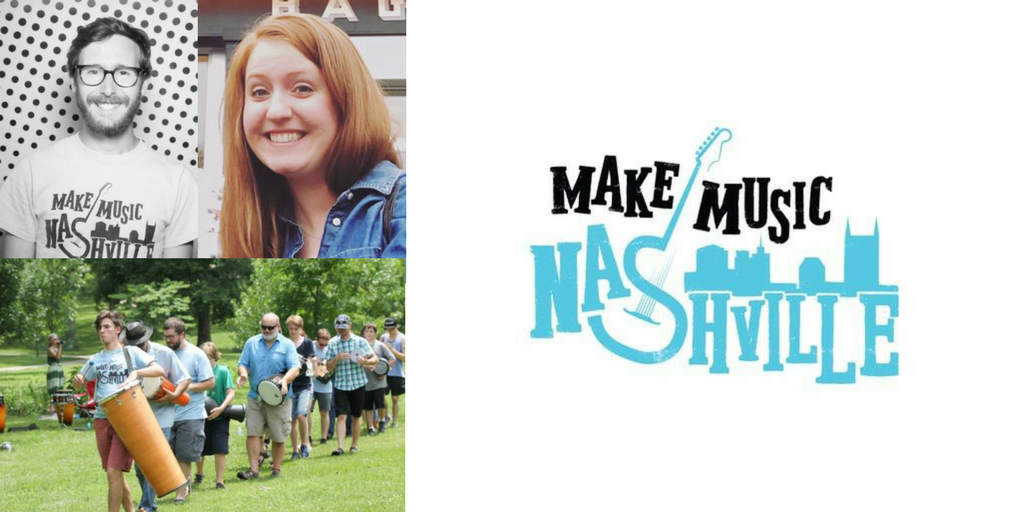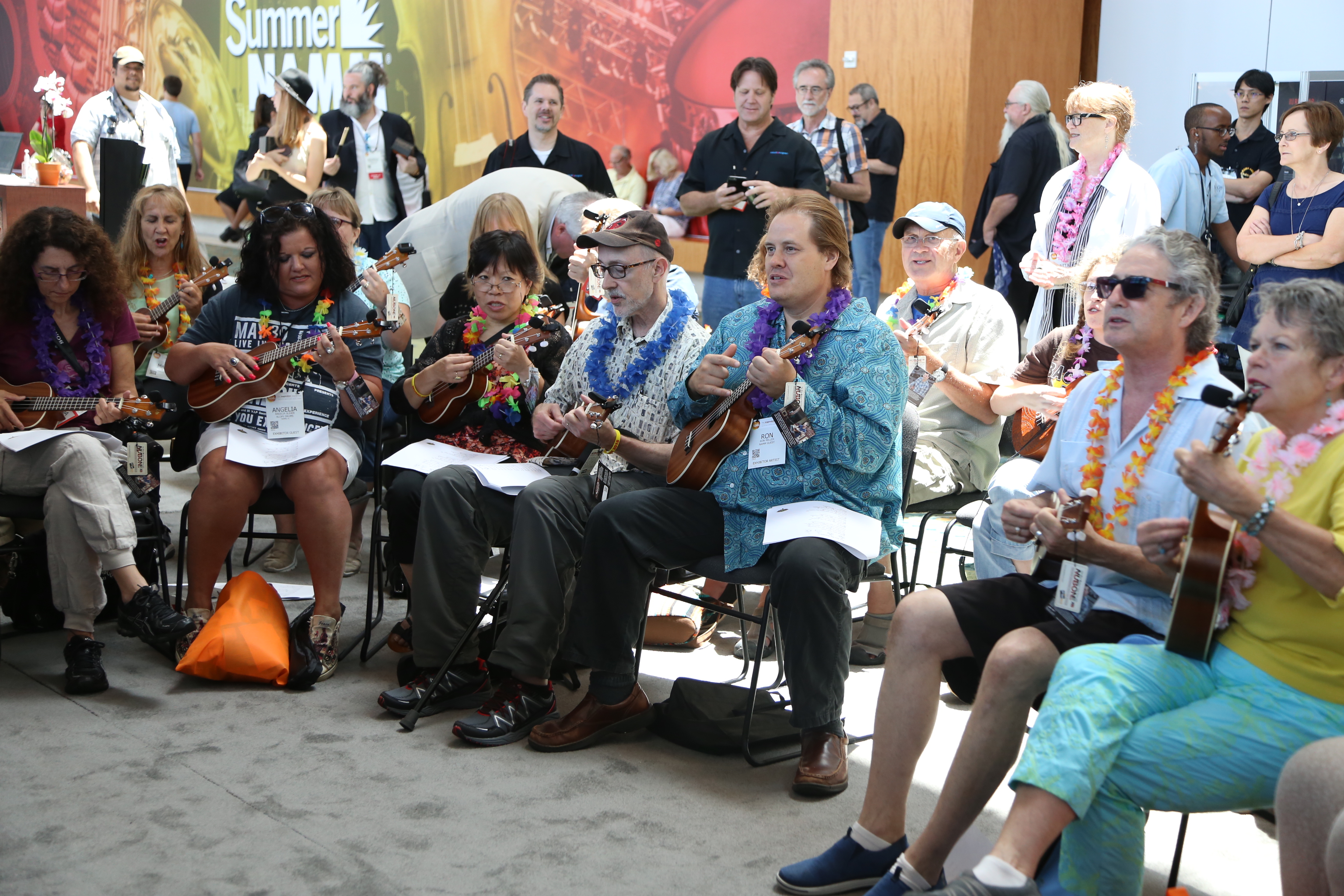 We also highly encourage attendance at the Ukulele Circle on Saturday, June 15, at 2 p.m., located in the Member Center. The Uke Circle is presented in collaboration with Kala Brand Music and facilitated by Lenny San Jose, aka Ukulenny.