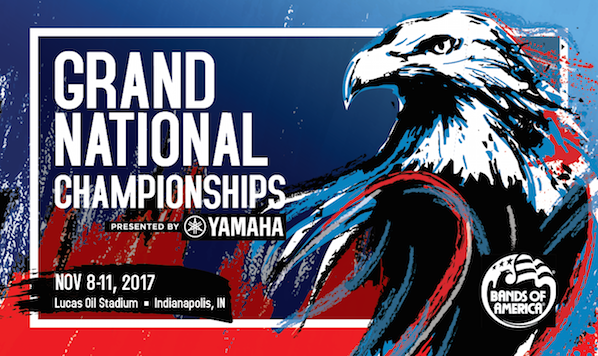 Tune in to The NAMM Foundation's Talking Up Music Education podcast this Friday, Nov. 10 where Mary Luehrsen, Executive Director of The NAMM Foundation, will be interviewing students, band directors, and more, live at Music For All's Bands of America (BOA) Grand National Championships in Indianapolis, IN.
The podcast interviews will be broadcast live on Entertalk Radio's Facebook page and shared on Facebook by The NAMM Foundation.
Broadcast Schedule
Friday, Nov. 10
11 -11:45 am: Eric Martin, Executive Director, Music for All
12 -12:45 pm: Mark Goff, former NAMM Chair and Owner of Paige's Music
3 - 4 pm: BOA Student and Band Director interviews with: Centerville H.S. in Ohio (Director Brandon Barrometti and Drum Major Camaryn Bennett); Franklin H.S. in Tennessee (Director David Aydelott and Drum Major Austin Sparks); and Flower Mound H.S. in Texas (Director Bret Biskup and Student TBD)
8:30 - 9:15 pm: Greg Hooper, John Patrick Hughes and 2017 Parent/Booster Award winner
The interviews will be posted as Talking Up Music Education podcasts at a later date.
Talking Up Music Education is a podcast from The NAMM Foundation hosted by Mary Luehrsen that celebrates music learning through conversations with artists, teachers and students, music business professionals, and thought leaders who are passionate about music education.
Music for All's Bands of America Grand National Championships, presented by Yamaha is the nation's most exciting marching band event. First and foremost, Grand Nationals is an educational performance opportunity open to all high school bands, on a first-come, first-served basis. Grand Nationals is also a spectacular music and pageantry event, one that band fans from across the nation and around the world travel to for the exciting and creative performances.