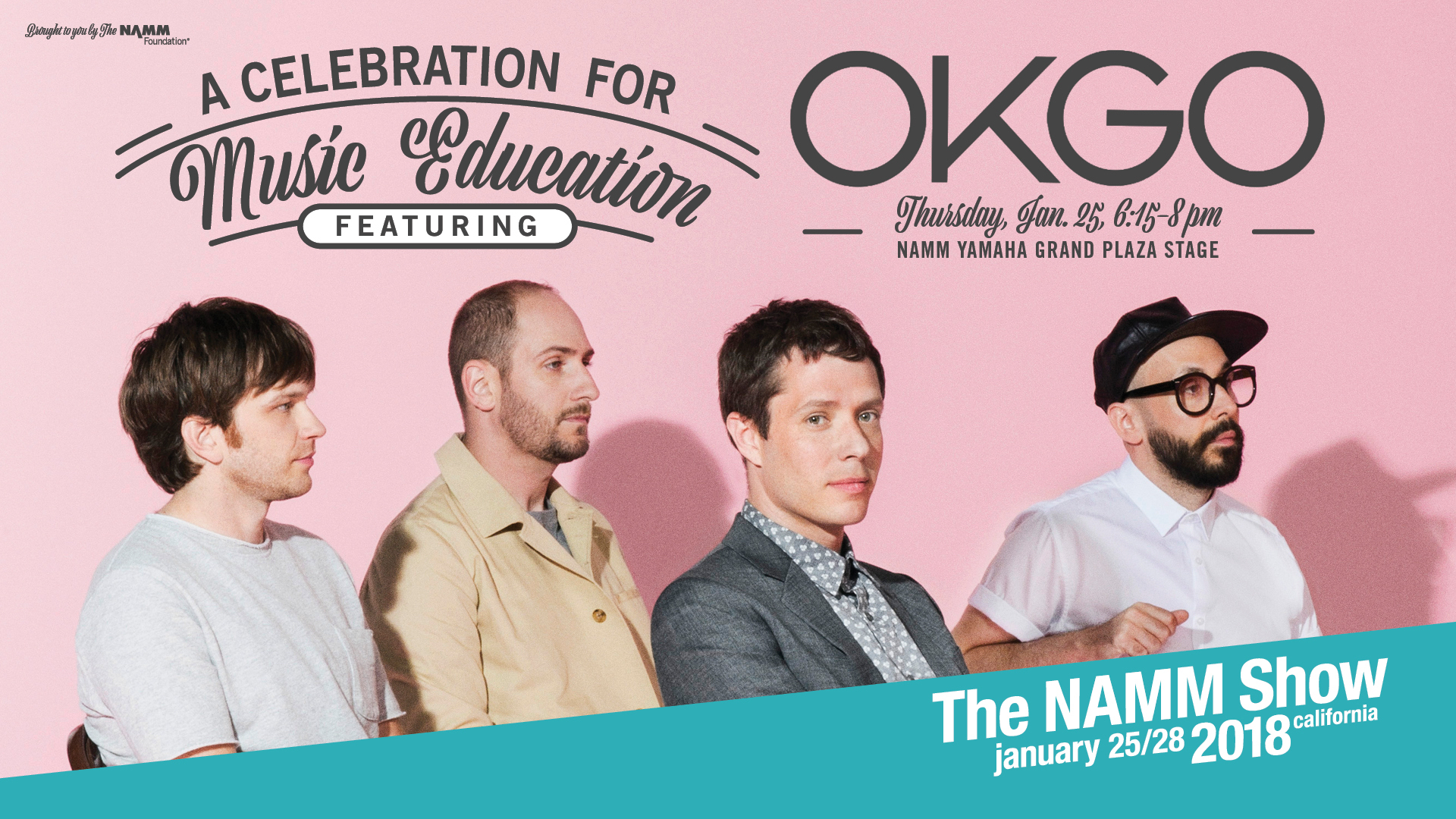 With less than a month until the start of The 2018 NAMM Show, The NAMM Campus is set to come alive with a variety of performances at night, on The NAMM Yamaha Grand Plaza Stage. On Thurs., The NAMM Foundation Celebration of Music Education will celebrate the advocacy and dedication of NAMM members with a performance from indie/pop rockers, OK Go.
Members Damian Kulash (vocals/video director), Tim Nordwind (bass), Dan Konopa (percussion) and Andy Ross (guitar), have built a unique career at the intersection of music, visual art, technology and science, emerging at the forefront of a class of artists whose 21st-century brand of experimental creativity dissolves the traditional boundaries between disciplines, garnering millions of fans along the way.
Videos like 2007's GRAMMY®-winning video "Here it Goes Again," featured the act on synchronized treadmills; "Upside Down & Inside Out," where the band achieved zero-gravity status, filming the video on a reduced gravity aircraft; and their recent release, "Obsession," utilized 567 printers and a ton of paper, which was later recycled and the profits donated, have made OK Go a standout act.
The NAMM Foundation Celebration for Music Education Concert Featuring OK Go
Thursday, Jan. 25
6:15-8 pm
NAMM Yamaha Grand Plaza Stage