NAMM President and CEO Joe Lamond hosted a panel of industry professionals at The Sandy Feldstein Industry Roundtable at The 2018 NAMM Show. The event featured stories, information and perspectives about what it takes to pursue and succeed in a career in music, and also included a performance by Nashville-based powerhouse duo Towne.
The event is dedicated to SUNY Potsdam alumnus and long-time music industry icon Sandy Feldstein.
Panelists included: Lauren Haas Amanfoh, president and COO, Royalton Music; Scott Goodman, CEO, Zoom; Terri Winston, executive director, Women's Audio Mission; and Steevie Steeves and Jon Decious of Towne.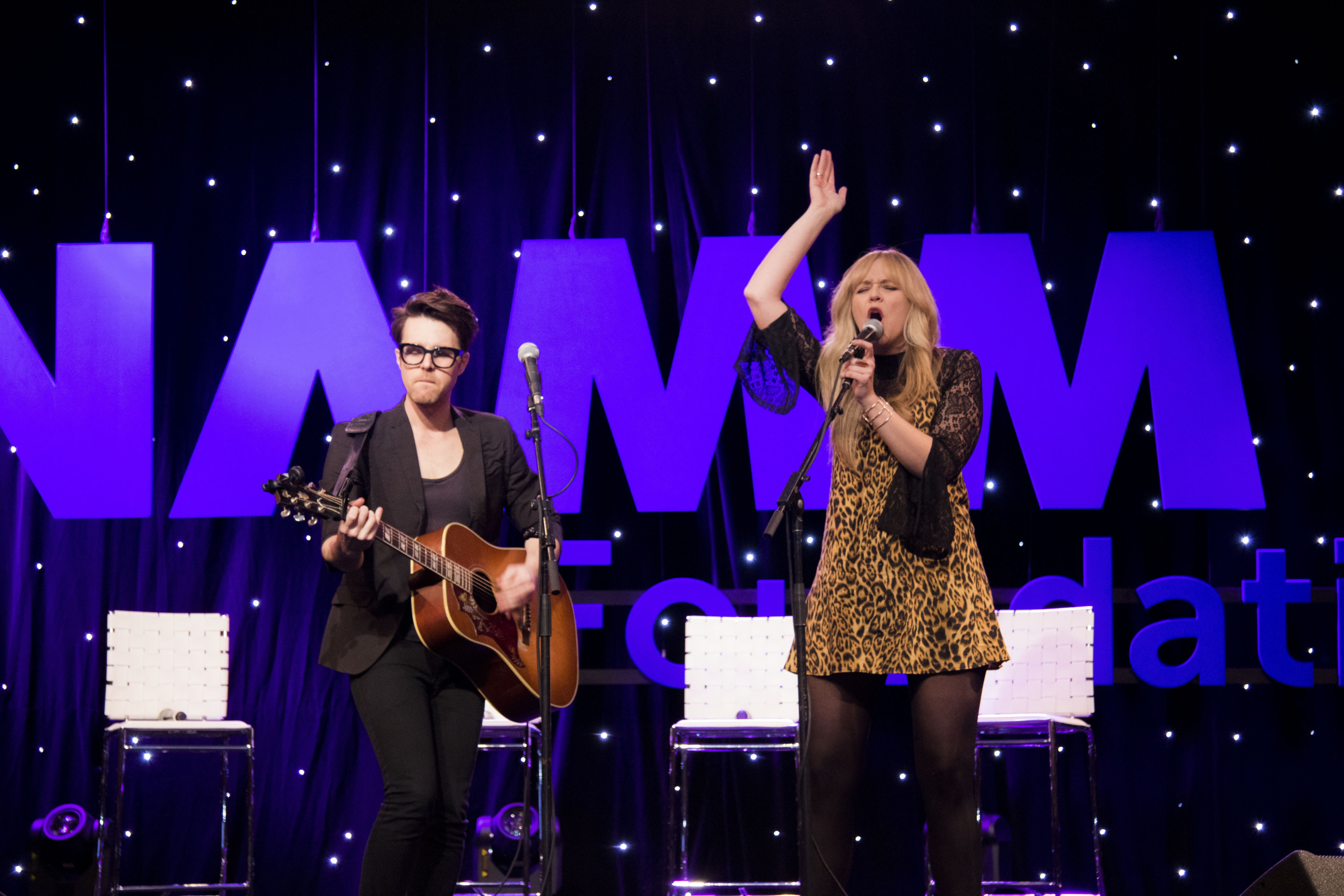 Nashville-based powerhouse duo Towne consists of Pennsylvania bred, music theater geek Steevie Steeves and straight-from-Kentucky, former bassist for punk-rock band, The Pink Spiders, Jon Decious. Their unique sound mixes homegrown sentiment with dive bar rock-n-roll. The organic blend of their soulful edge with Americana southern roots makes them extremely unique.
Towne opened the Sandy Feldstein Industry Roundtable with a performances of their songs, "Runnin' into You" and "Avalanche."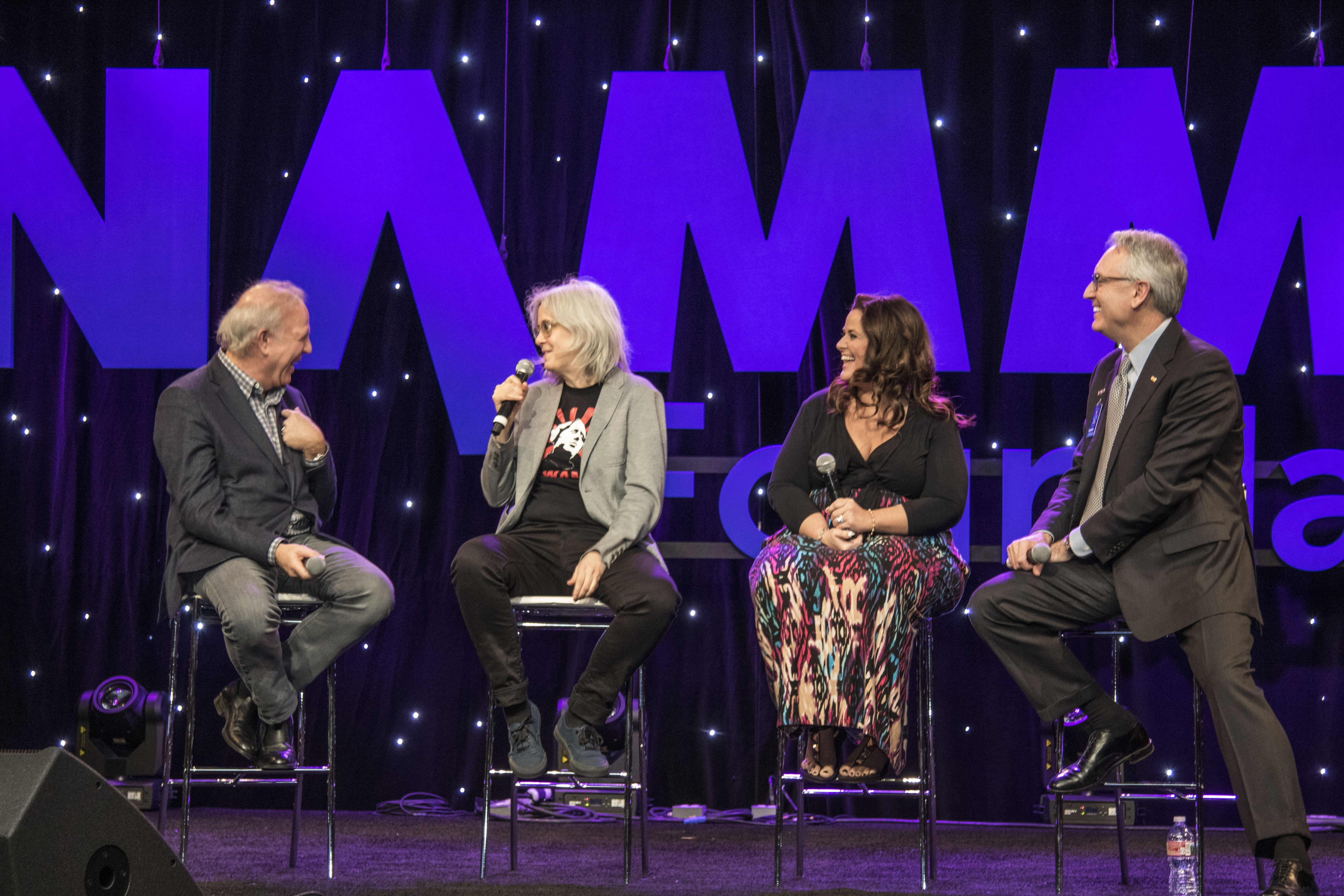 Moderated by Lamond, the panel of industry professionals focused their discussion on authenticity and professionalism.
"Be open to learning. Be a sponge," said Haas Amanfoh, to college music students. "Think about where you're lacking and build upon that."
Winston spoke to students about having integrity, and how it's integral to a good career.
"Go out of your way to do something when no one is looking," she said. "Take care of the ship."
Joe Lamond invited Steevie Steeves and Jon Decious of Towne back to the stage for a conversation about their journey through music education to professional, touring musicians.
Towne summarized their roundtable sentiment on their twitter account, "Live it. Eat it. Sleep it. Struggle hard. Grind, baby, grind."