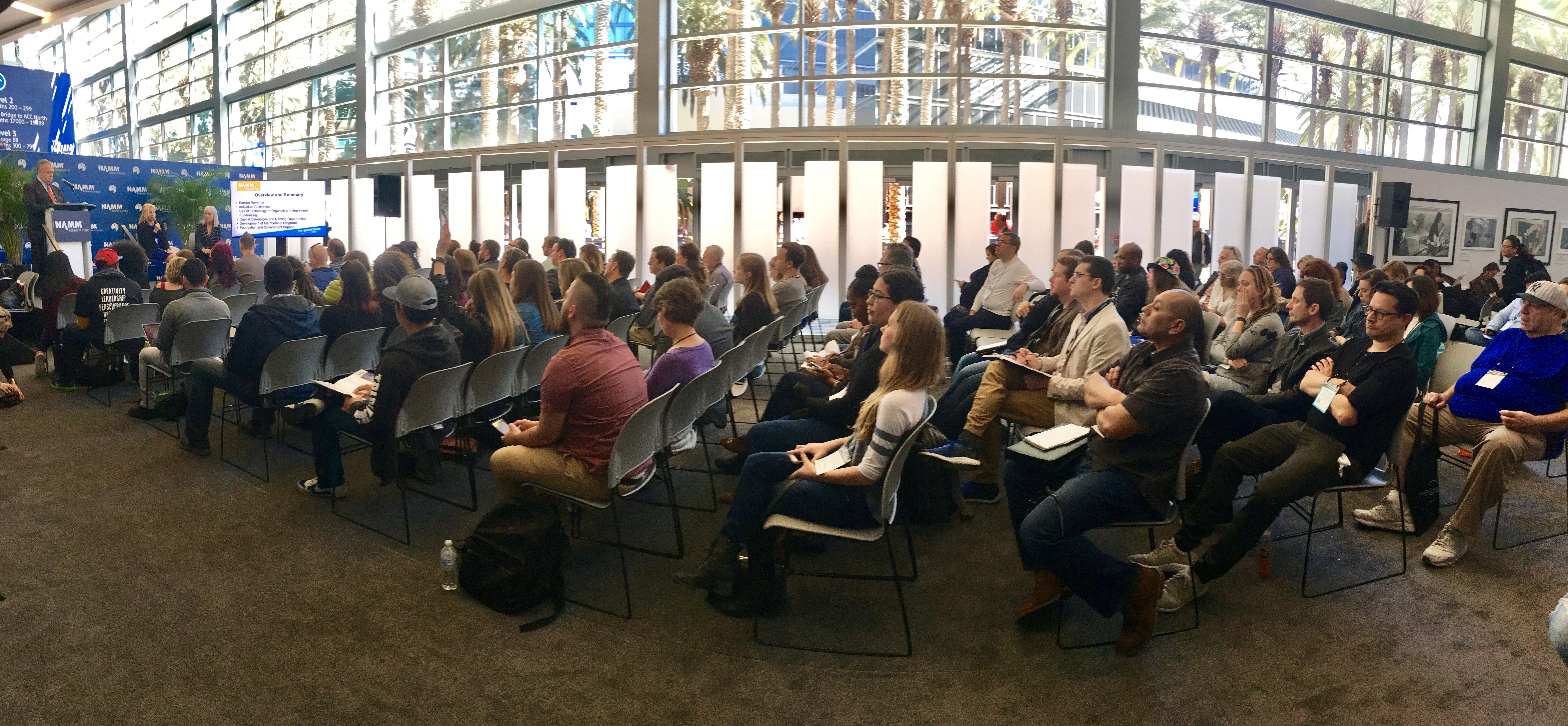 Each winter, NAMM Foundation partners and nonprofits gather in Anaheim, Ca, to participate in the unique networking opportunity that is The NAMM Show. Eleven partners, 24 grantees, and 75 nonprofits were represented this year at The 2018 NAMM Show in Anaheim, Ca, Jan. 25-28, 2017.
NAMM Foundation partners and nonprofits attended the first-annual Nonprofit Management Institute, moderated by David Dik, the national executive director of Young Audiences.
"The sessions that comprised the Nonprofit Management Institute offered discussion from one topic to the next," said Dik. "At each roundtable, the conversations of the previous workshop were woven into the understanding of what makes for a vibrant and dynamic nonprofit atmosphere."
The sessions offered at the show supported professional development with topics such as: Fundraising and Development, Governance, Program Development, Documentation and Assessment, and Social Media Best Practices.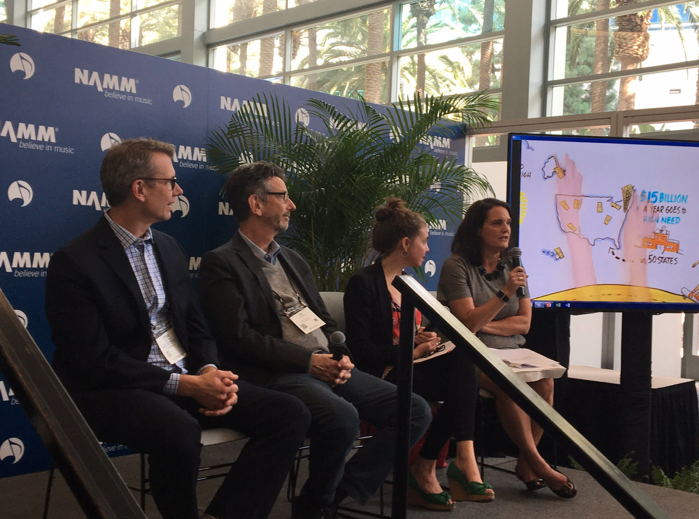 Jane Best, the director of Arts Education Partnership, is one of many speakers who lent their voice to attendees during a Nonprofit Management Institute session.
"The Arts Education Partnership (AEP) works very hard to reach nonprofit arts and music leaders across the country," said Best. "AEP is so grateful to join forces with partner organizations, interact with new organizations, and share our collective work to ensure all children have access to music as part of their well-rounded education."
Speakers included: Joe Landon, executive director, California Alliance for Arts Education; Steve Venz, visual and performing arts coordinator, Orange County Department of Education; Michelle Moog-Koussa, executive director, Bob Moog Foundation; Chiho Feindler, senior director of programs and policy, VH1 Save The Music Foundation; and more.
Nonprofit participants who attended all five nonprofit sessions of the Nonprofit Management Institute and completed an online reflective essay will receive a certificate of completion from The NAMM Foundation.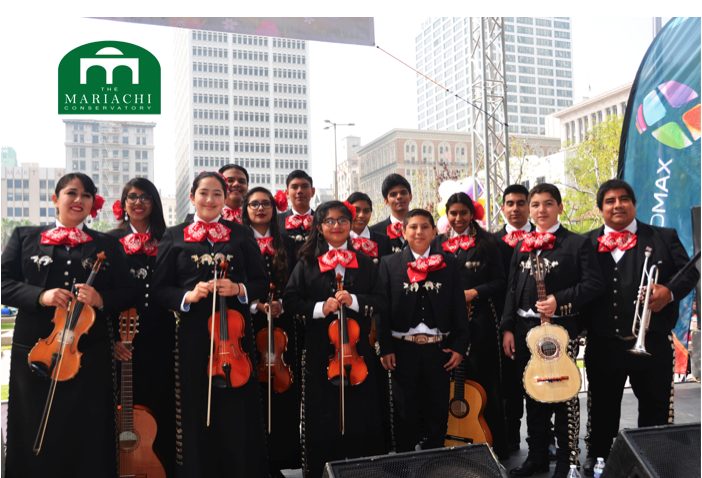 The Mariachi Conservatory is one of the many nonprofits to share their gratitude on social media.
"Thank you NAMM Foundation for your support and giving [us] the opportunity [to participate] in this years Nonprofit Managements Institute! #musiceducation #nammshow," they tweeted.
David Dik was impressed with the engagement and interest of the participants in the room.
"The questions were thoughtful; each listened carefully to what was being presented and their questions synthesized the information to a new level," said Dik.

Save The Dates
Summer NAMM in Nashville, Tennessee: June 28-30, 2018.
The 2018 NAMM Show in Anaheim, California: January 24-27, 2019.
Listen to audio recordings from the Nonprofit Management Institute sessions on the Nonprofit and Partner webpages.