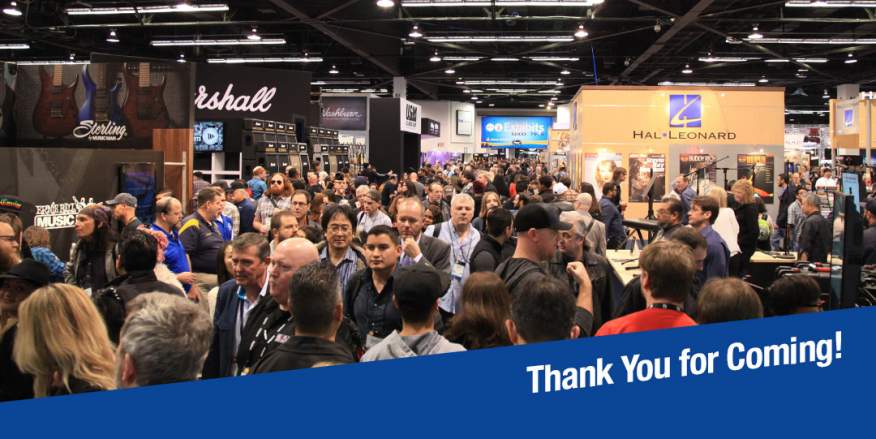 Thank you to all of the music educators, music college students and faculty, and nonprofit organizations who joined us at The 2018 NAMM Show! We hope your time at the show was informative, productive and inspiring. Revisit your time with us by viewing photo galleries and videos - see links below- and be sure to save the dates for the upcoming NAMM Shows.
Photo Galleries
NAMM Foundation Events (highlights)
NAMM Show Events (all)
Day of Service at Orange Grove Elementary
GenNext
Music Education Days
The Sandy Feldstein Roundtable
The Grand Rally for Music Education
Ukulele and Drum Circles
Nonprofit Management Institute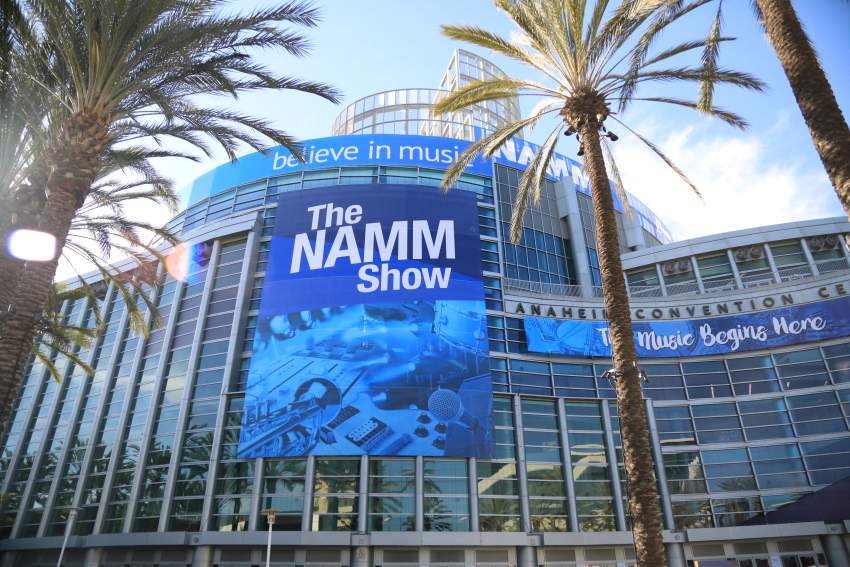 Video Coverage
Watch: The Grand Rally for Music Education
Watch: The "Crossroads of Music Advocacy" at The NAMM Show
Watch: Students from Loara Elementary School and Country Club Hills School District 160 sing with Bootsy Collins during The Imagine Party
Watch: City of Anaheim's coverage of NAMM's Day of Service at Orange Grove Elementary
Watch: Talking Up Music Education podcast interviews on Facebook with Hunter Hayes, Vanessa Carlton, FORTE, Arabian Prince from NWA, Jane Best and Earl Franks, Mike Blakeslee and Denese Odegaard, Masumi Trio and Bunny Brunel. You can also watch all of the interviews, including OK Go, on YouTube. You'll also be able to download all of the podcasts broadcast live from The NAMM Show within a couple of weeks, here.
Articles
Read: The Third Annual Grand Rally for Music Education Confirmed That Support of Music Ed at The 2018 NAMM Show Is "Unbreakable"
Read: GenNext Students Gain Insight Into the Music Industry at The 2018 NAMM Show
Read: Music Educators Gather at The 2018 NAMM Show to Discover 'What's New' in Music Education
Read: Industry Professionals Inspire and Motivate College Music Students at The 2018 NAMM Show
Read: Organizations Convene at the First Annual Nonprofit Management Institute to Share Best Practices at The 2018 NAMM Show
Read: The Fabric of Life-long Community Music Making
Read: Music Starts Here, Students at Orange Grove Elementary School Enjoy a Day of Music Making with NAMM Member Volunteers
Read: NAMM Members Learn How To Promote the Inclusion of Arts Education in all Schools
Read: 5 Unforgettable "Only At NAMM" Moments
Give us your Feedback!
We hope your experience was informative, productive, inspiring and fun! Please take a moment to complete a one-minute survey for the program you attended:
GenNext (College music students and faculty)
Music Education Days (Music educators)
Nonprofit Network (NAMM Foundation Partners, Grantees, Nonprofits)

Upcoming Shows
Summer NAMM: June 28-30, 2018
The NAMM Show: January 24-27, 2019