NAMM members and guests gathered to deepen their knowledge of music education advocacy at the SupportMusic Coalition on Coalitions Forum during 2018 Summer NAMM, in Nashville, TN.
On Friday, June 29, attendees learned how to advocate for music education at the state and local level. In an informal work-group setting, the forum featured education policy updates, peer-to-peer sharing of best practices and state team reports. The event was moderated by Mary Luehrsen, executive director of The NAMM Foundation.
Speaker Lynn Tuttle, director of public policy, research and professional development for the National Association for Music Education (NAfME), shared updates on ESSA, presented a Title IV overview, and encouraged participants to educate themselves on how Title IV funds can be used.
"Instruments and sheet music- these are key areas," said Tuttle. "Go ask your school district if they what their allocation is. Ask if you can help."
Mark Despotakis, director of market development of Progressive Music, was also on hand as a speaker. He explained how to participate in the conversation of expanding Title IV funds. His advice to NAMM members:
"Talk to local music educators and see what they know," he said. "Be that galvanizing force to do work together."
NAMM member from South Carolina, Tracy Leenman, expressed excitement on Twitter, "So excited to announce that the SC Coalition for Music Education is ready to help educators learn about and apply for Title IV-a funding under ESSA!"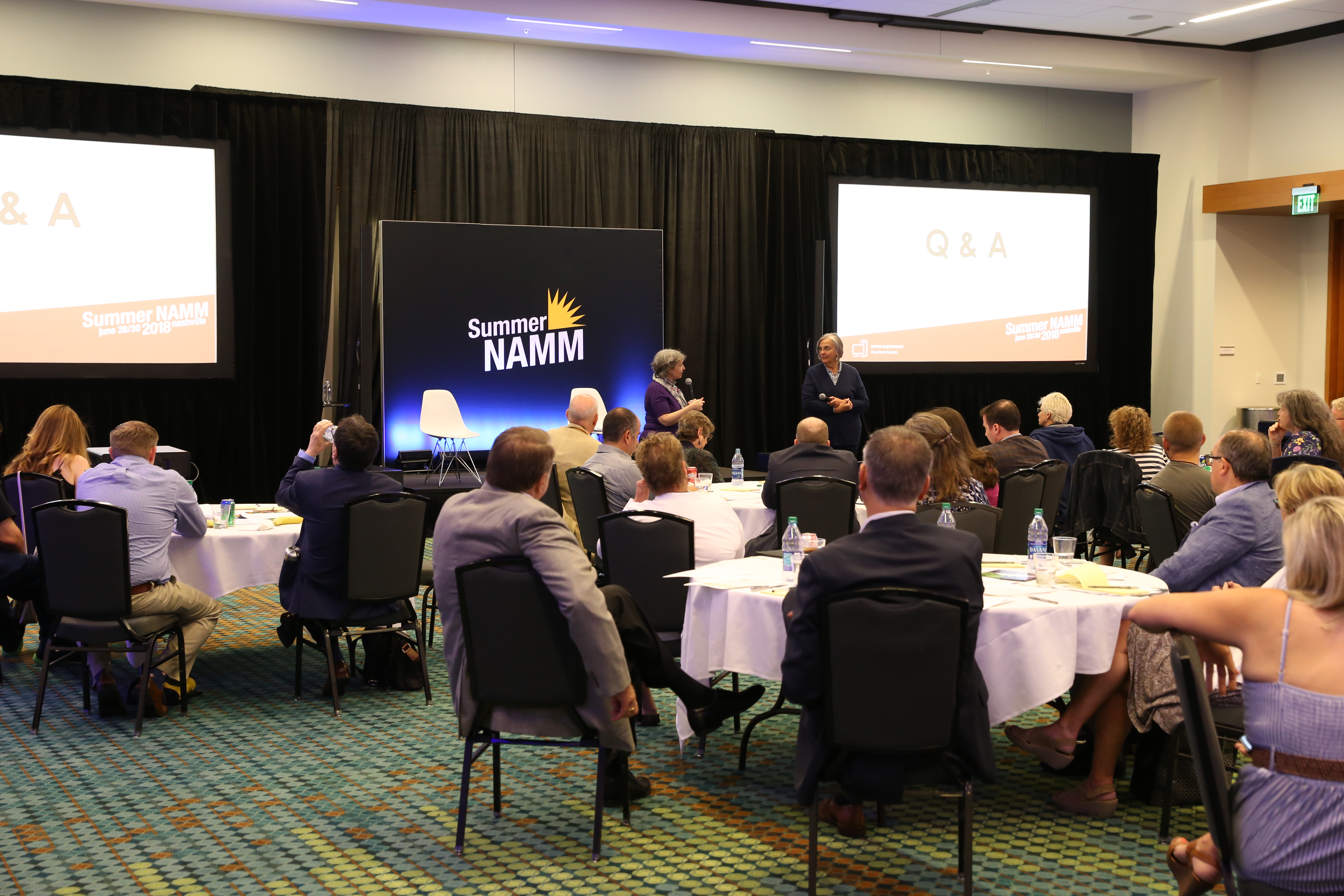 Midway through the meeting, NAMM members were asked to have group discussions on how to define arts advocacy roles.
Todd Shipley, director and fine arts specialist at the Tennessee Dept. of Education was in attendance and tweeted, "Great conversations about ESSA and its impact on music and arts education" were happening at the forum.
The SupportMusic Coalition on Coalitions supports NAMM members and their networks working on state-level music and arts education advocacy efforts. As a network of advocates, the coalition provides tactics, resources and best practices to move and improve state-level policies, funding and advocacy for music and arts education.