The NAMM Foundation hosted the session, "The Guitar Forever: The Next Wave of Guitar Instruction" at 2018 Summer NAMM, held at Music City Center in Nashville, Tennessee.
The session- moderated by Mary Luehrsen, executive director of The NAMM Foundation- presented an interactive, cross-generational discussion on how guitar instruction has evolved over the past few decades, how it is contributing to music education in schools, and where it's headed.
Guitar & Accessories Manufacturers Association's (GAMA) Glen McCarthy shared his experience with Teaching Guitar Workshop, having trained 4,00 teachers and over 1 million students.
"It's been a journey. I'm a bass player who became a guitar teacher," said McCarthy. "It's not just playing a certain style [of guitar]. I try to light the fire of students."
Rosemary Gano, a music educator at Fairfax County Public Schools, was inspired by the Teaching Guitar Workshop program and now includes guitar as part of her music education curriculum.
"Glen pointed me to guitar workshops. [In the beginning] I used method books to teach guitar," she said. "The myth is if students play guitar at school you'll lose them to band and orchestra. That's not the case."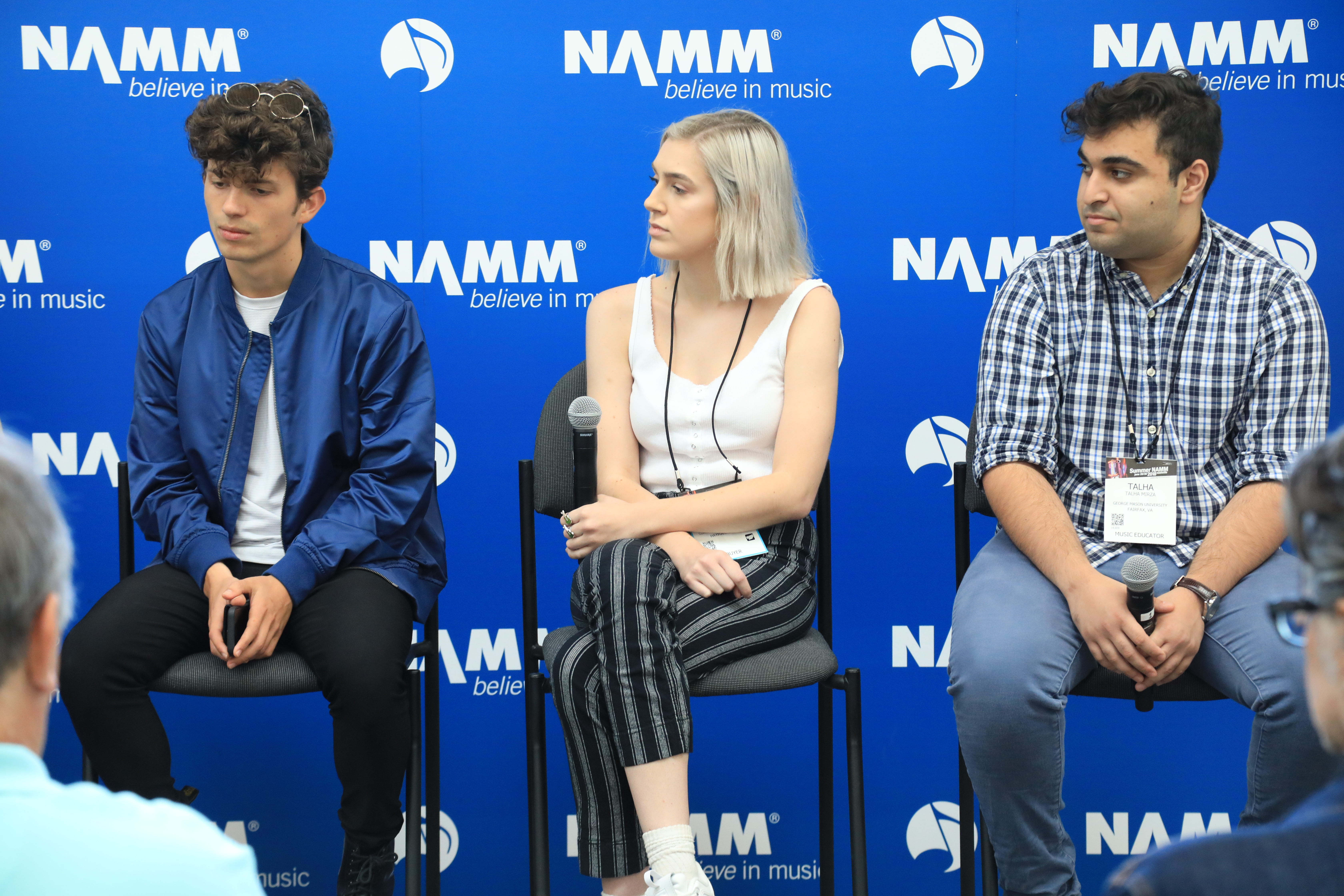 Luehrsen then turned her questions to college music students, asking why they believed the guitar continues to be an instrument to learn, play and adore.
"The guitar taught me to go a on a stage and be yourself. To be you and only you," said Talha Mirza, a student at George Mason University. "It taught me to learn and be patient. It's a feeling of [being] at home- a centered self."
Summer Pittman, a student at Belmont University, currently gives guitar lessons and is a singer-songwriter.
"For younger people, the day dream to be a Rockstar is very guitar centric. That's why it's important to have the guitar be accessible [in school]," she said.
A former student of McCarthy's, Nathaniel Banks, is now a professional musician recently signed to Atlantic Records. He said the guitar is all about fun.
"The tipping point is when guitar is something that you want to play, not something that you have to play," said Banks. "There are always news ways to innovate with the guitar."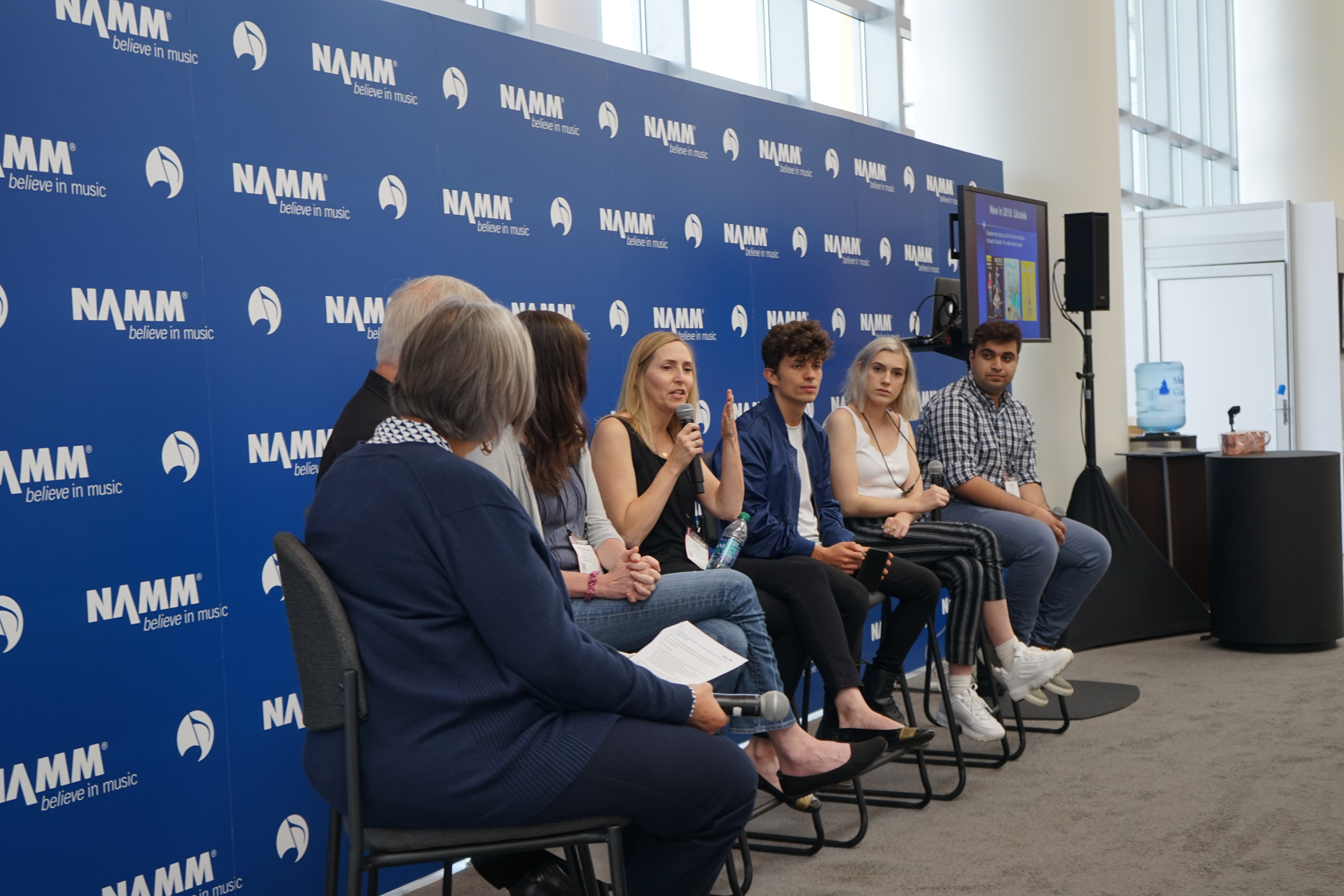 Mary Keenan, director of product at Fender Digital, agreed with Banks and his take on innovation.
"'The guitar is dead'- that idea is not really happening," said Keenan, "You're seeing female guitar players, acoustic guitar players. And you're seeing casual guitar players."
Mirza, who is studying both technology and music, said it best, "It's all music. It's all good for the soul."
Save the dates for 2019 Summer NAMM: July 18-20, 2019.