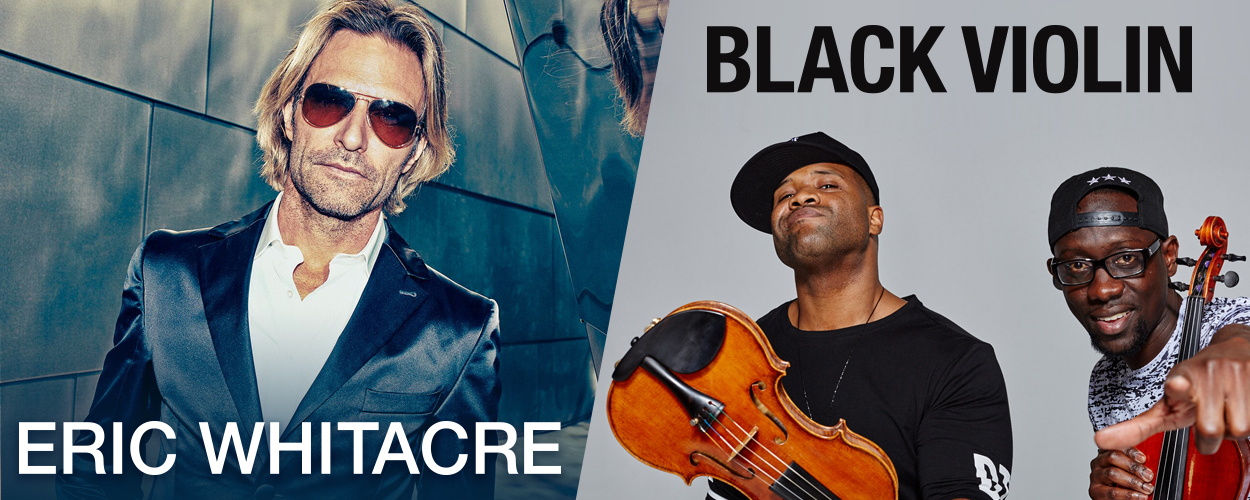 We are heading into our annual musical gathering at The 2019 NAMM Show. Gather at the show for special events including: The Grand Rally for Music Education, featuring a performance by Grammy-winning Composer and Conductor Eric Whitacre; A Celebration for Music Education featuring the duo Black Violin; and the 2019 Imagine Party with singer and songwriter, Elle King.
It's not too late to register; see the links below to learn more. For those who are unable to attend in person, you can join us virtually! And for those who are with us in Anaheim, join the conversation on social media.
Stream Events and Interviews Online
The Grand Rally for Music Education
Watch The Grand Rally for Music Education on NAMM.org on Saturday, Jan. 26 at 9:30 am (PT).
Talking Up Music Podcast Interviews
Listen to podcasts? Keep an eye out on Facebook to view Talking Up Music Education podcast interviews broadcast LIVE from The NAMM Show. Podcast Schedule:
Thursday, Jan. 24
12:15 pm: Black Violin, Artists
1:15 pm: HBCU Band Directors. Thomas Warner, Jr.; Alfred Davis; Roxanne Stevenson
Friday, Jan. 25
10 am: Gina Chavez, Gibson Artist
2:45 pm: Eric Whitacre, Composer
Saturday, Jan. 26
12:30 pm: Jonathan Dely, Trumpet Soloist
1 pm: J. Dash, Artist
Sunday, Jan. 27
1 pm: Luongo Ukulele Ensemble
**Schedule as of Jan. 14. More podcasts to be added soon; stay tuned!

Be Social
Use social media to share your NAMM show experience.
Official Twitter Hashtag
#NAMMShow
Tag Us on Instagram
Use the handles @NAMMFoundation and @TheNAMMShow
Follow us Here
Twitter: NAMM Show | NAMM Foundation | NAMM GenNext | Mary Luehrsen | TEC Awards
Instagram: NAMM Show | NAMM Foundation
Facebook: NAMM Show | NAMM Foundation
Snapchat: Search for The NAMM Show

Registration Information
Registration for badges are $35; after Jan. 9 badges increase to $50.
College music students and faculty are invited to register for GenNext.
Music educators and school administrators are invited to register for Music Education Days.
Musical nonprofits, NAMM Foundation partners and grantees are invited to attend the Nonproft Management Institute.