The NAMM Foundation brings college music students and faculty, music educators, nonprofits and partners together to attend the world's largest music products trade show, The NAMM Show. Next week you'll be networking with peers and industry leaders, learning tips for success at professional development sessions, and more.
Below is everything you need to know prior to arriving at The 2019 NAMM Show.

Plan Your Show!
Download the new-and-improved NAMM Show mobile app, and add GenNext, Music Education Days, and Nonprofit Management Institute events to your calendar. You can also search for a complete schedule of education sessions, concerts and events on NAMM.org.
Where to Pick Up Your Badge On Site
ACC, Arena
ACC, Back of Hall D
ACC, Hall E Ticket Office
ACC, Car Park 1
ACC, Transit Plaza
Marriott, Outdoor Tent
Marriott, Platinum Desks
Onsite Registration
Hilton, Lower Level, Tour Lounge
Don't forget to bring your badge confirmation, which you received via email when you registered.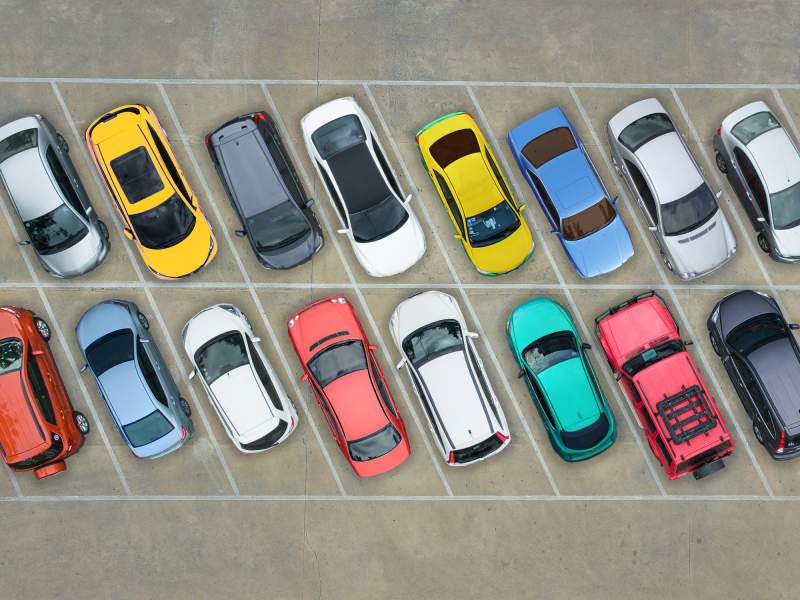 Parking Options
Plan ahead to make parking less stressful. We recommend carpooling if possible as lots will be busy. View the parking and badge map for parking pricing and badge pick up locations on The NAMM Campus.
What You Should Bring With You
Comfortable shoes, as there are literally "miles" of exhibits
A printed copy of your emailed badge confirmation
Photo identification- this will be required at every entrance
Exhibit Floor
Exhibit locations: Anaheim Convention Center, ACC North Hall & Anaheim Marriott
Exhibit Hours at The 2018 NAMM Show:
Thursday, Jan. 25 10 am – 6 pm
Friday, Jan. 26 10 am – 6 pm
Saturday, Jan. 27 10 am – 6 pm
Sunday, Jan. 28 10 am – 5 pm
Your GenNext, Music Education Days, or Nonprofit badge allows access to the trade show floor everyday during Exhibit Hours.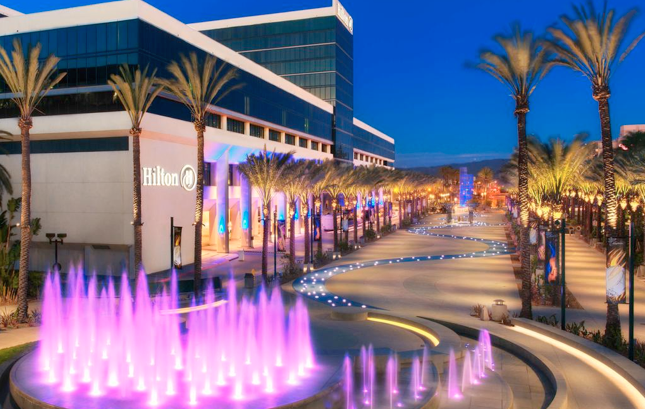 Education Campuses
Hilton Anaheim - GenNext and NAMM Foundation events
Anaheim Convention Center - Music Education Days and the Nonprofit Management Institute
Search the comprehensive education schedule.
Luggage & Bags
All bags are subject to search. No luggage allowed in the Convention Center. Backpacks, briefcases or rolling briefcases are OK. Bags may be no larger than 17" x 12" x 8." There is no bag check in the Convention Center. Bag and coat check is only available in the Anaheim Hilton Hotel and space is very limited so plan ahead!
What To Wear
The weather in So-Cal is typically moderate, never humid, and always PERFECT. This year is the one exception! Weather is predicted to be in the 60's to low 70's. Dress in layers and bring a coat and you'll be fine. Don't forget to bring your umbrella though- there's always a chance of rain in Southern California in January!
What to Eat
Find food at the following locations:
Concessions located throughout the entire Anaheim Convention Center
Concessions located within each show floor community lounge
Beverage Bars located throughout the Halls and Levels 2 & 3
Grand Plaza Food Trucks (outside)
Arena Plaza Food Trucks (outside)
Hilton Anaheim
Anaheim Marriott

Be Social
Use social media to share your NAMM show experience. Use the Twitter hashtag, #NAMMShow, and tag @NAMMFoundation and @TheNAMMShow on Instagram.

Follow us here:
Twitter: NAMM Show | NAMM Foundation | NAMM GenNext | Mary Luehrsen | TEC Awards
Instagram: NAMM Show | NAMM Foundation
Facebook: NAMM Show | NAMM Foundation
Snapchat: Search for The NAMM Show
Questions?
General questions about the show? Check out general show information, here.
A positive experience and safety for all attendees is NAMM's highest priority. See you at the show!