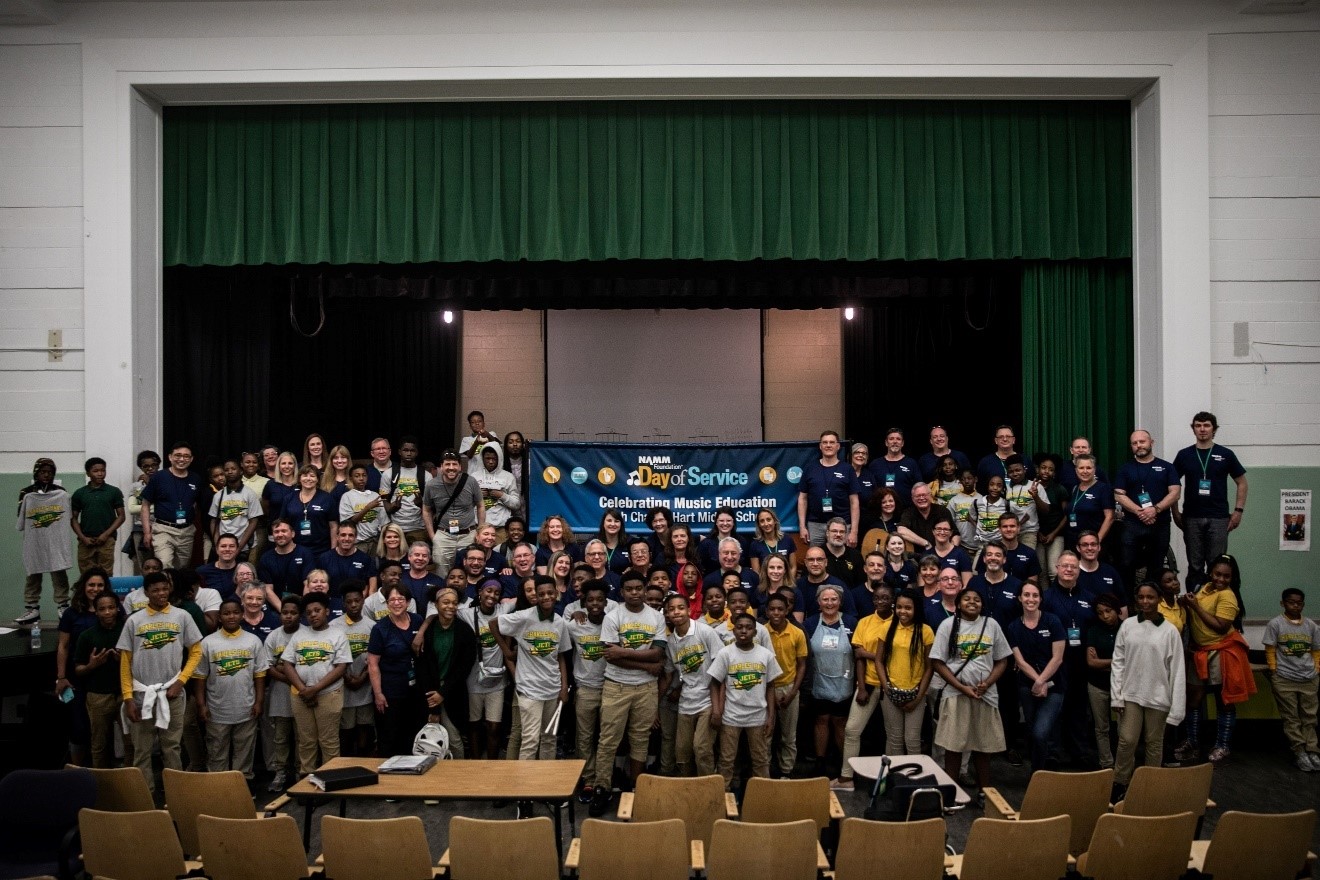 On May 20, 2019, NAMM members participated in a Day of Service at Charles Hart Middle School (CHMS) in Washington, D.C., as part of the 2019 NAMM Music Education Advocacy D.C. Fly-In.
NAMM member volunteers unpacked and tuned instruments, assisted children during facilitator-led sessions in classroom settings and took inventory of instruments, all in support of music education programs in D.C. Public Schools.
"Doing the Day of Service brings something back to the school. These are the people we are counting on for the future of music," said Joe Pritchard, owner of Pritchard Music. "So we want to make sure the schools have what they need."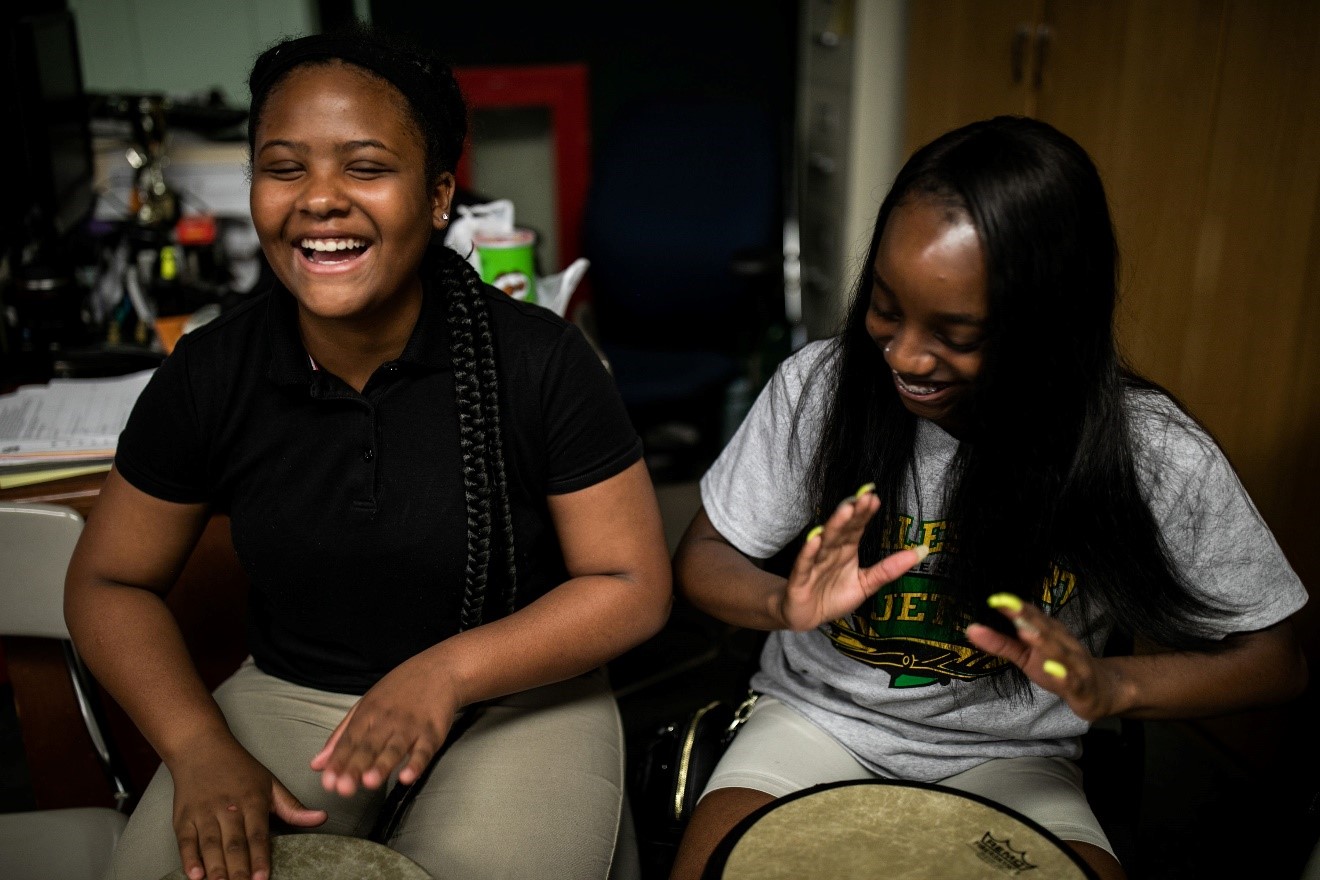 Ukulele, Drum and Guitar Sessions
Throughout the morning, students participated in new types of music making with guitar, drum and ukulele sessions. According to Charlette Strickland, principal of CHMS, students in their music programs grow immensly as leaders and people.
"Students in our programs become extremely creative. I'm proud of the work our music teachers have done to well round our students," she said.
The sessions were taught by master teachers including a guitar facilitator, Glen McCarthy from Teaching Guitar Workshops, a ukulele facilitator, Ukulenny, and a drum facilitator, Jonathan Murray, president and CEO of FunDrum Rhythm Circles.
"Looking into a child's eyes as the power of music 'clicks' cannot be described adequately in words. I was sitting next to a young girl learning ukulele. Her face lit up, her eyes shone and the smile appeared," said Jenna Day, education coordinator of Day Violins. "Being able to be there when it happened, is what was so powerful."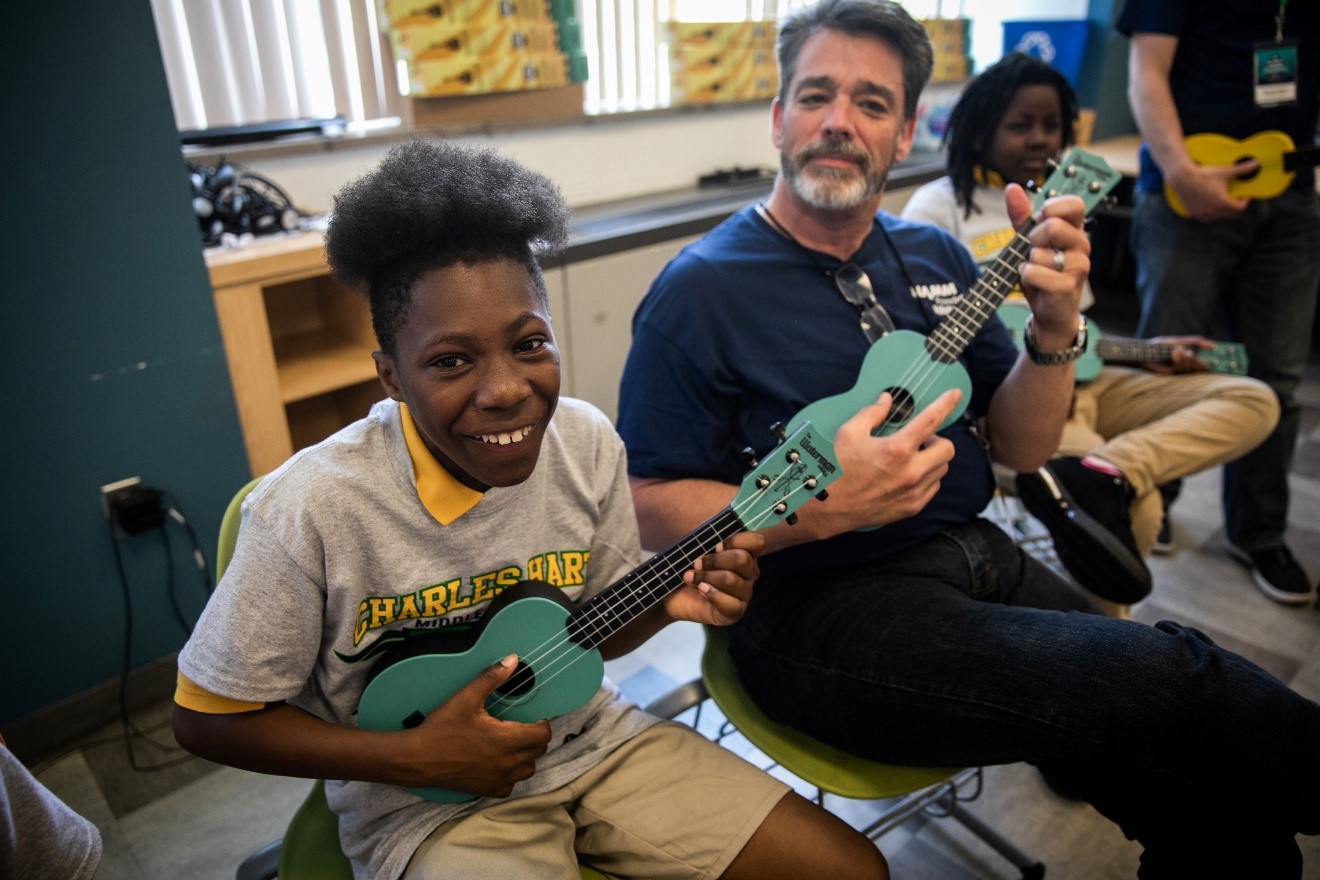 Instruments Inventory
In addition to providing students with top-notch music making sessions, a group of NAMM members spent the morning taking inventory of CHMS instruments to assist the school in assessing future musical needs.
John Jarvis, owner of Music Man, Inc., said the chance to help was truly rewarding.
"Regardless of one's background, seeing the conditions of the equipment, the limited recourses available, and how the kids starved for quality music education, makes you appreciate what you have," said Jarvis. "It was truly a humbling experience to visit CHMS. It forces you to reflect on how you can help students on the local level."