College music faculty and music industry leaders convened at 2019 Summer NAMM, in Nashville, TN, for a panel discussion on creating a public-private partnership between the GenNext college music program at The NAMM Show and colleges and universities.
Facilitated by Mark Despotakis, director of market development at Progressive Music, the forum's audience included fellows from The College Music Society, college music faculty and students.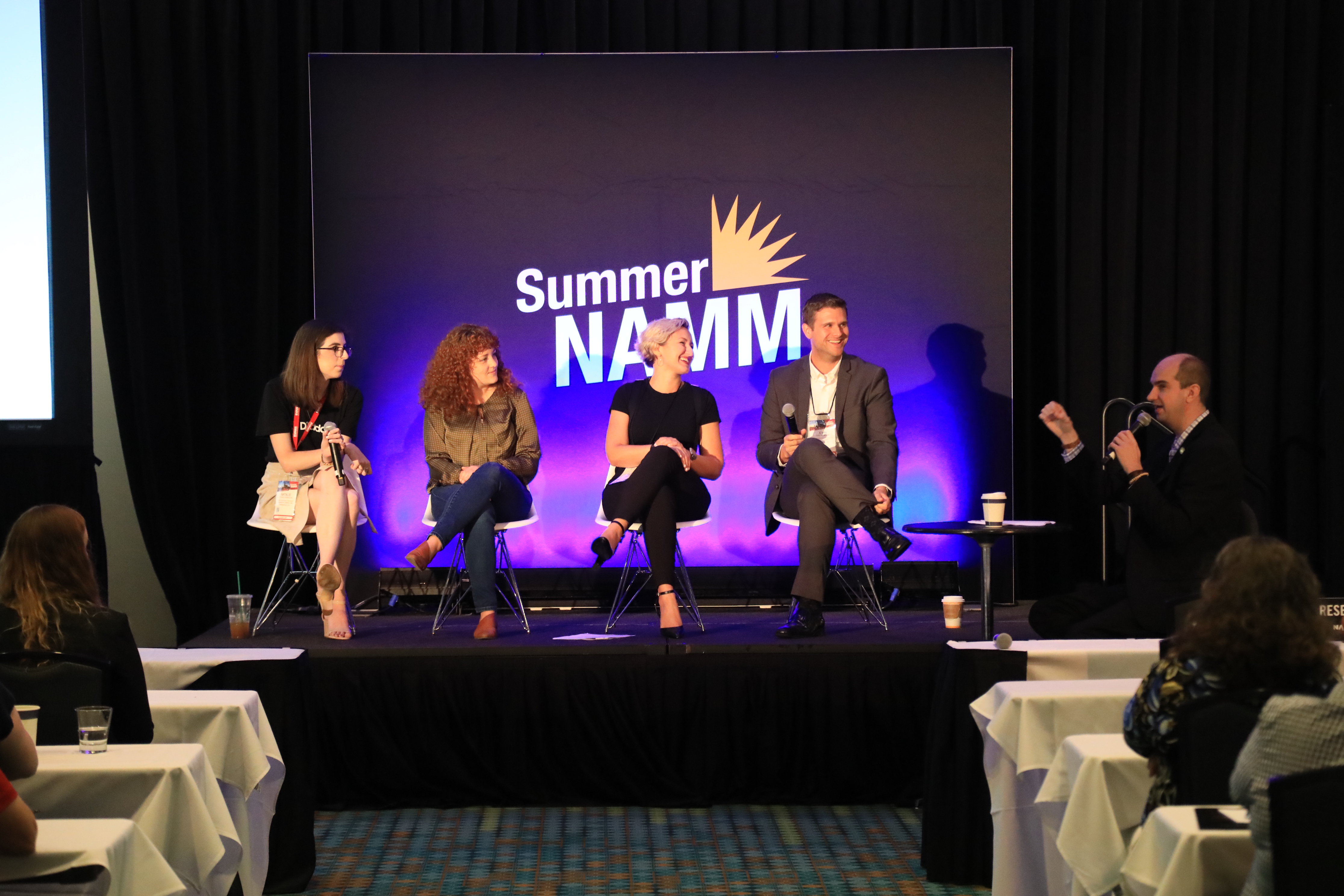 Despotakis began the forum discussing the role of NAMM YP (Young Professionals) for students entering into the music industry.
"NAMM YP has been the natural transition into the industry for decades," said Despotakis. "The GenNext program creates this wonderful new way for college students to learn about the industry and also get a sense of what NAMM is by taking part in NAMM YP events. It helps extend the line of NAMM leadership. Those GenNext students will likely become NAMM YP leaders and then NAMM leaders."
The forum continued with Despotakis asking panelists to give advice to students going into the music business. Panelists included: Nicole Finch, event manager at Tennessee Performing Arts Center; Natalie Morrison, public relations strategist at D'Addario & Company, Inc.; Kate Huggins, director of development at Transience Coaching Collaborative; and John Mlynczak, managing director at Noteflight, a Hal Leonard Company.
"Networking de-escalates the pressure of finding a career," said Huggins. "It creates a mind-change shift. [Music college students should] ask the question, 'What if.'"
Mlynczak expressed that making connections with fellow colleagues and taking initiative with future employers is key for college music students.
"[Students should] have every conversation. Open every door. Network. Network. Network," he said.