Chuck Surack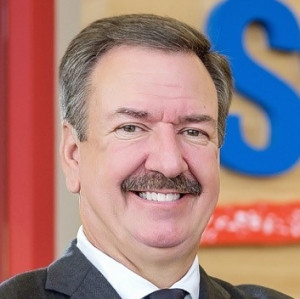 NAMM Foundation Board Position:
Sweetwater's founder and president Chuck Surack was an entrepreneur from an early age. As a child he made and sold potholders by the hundreds and managed an extensive paper route. After he graduated from high school, his love of music led him to become a professional saxophonist and keyboard player in touring bands. In 1979, he combined that love of music with his entrepreneurial talents and founded Sweetwater Sound as a 4-track recording studio in the back of his VW bus. Sweetwater Sound quickly grew into a leading studio in the Fort Wayne area.
Chuck is very involved in community service and strongly believes in giving back. He currently serves on the boards of Lutheran Health Network and Lutheran Hospital, the Auburn Cord Duesenberg Museum, the Fort Wayne Philharmonic, and Greater Fort Wayne Inc., among others.
He is also a member of Fort Wayne Mayor Tom Henry's kitchen cabinet. He and his wife Lisa are leading philanthropists in the Fort Wayne area, donating to more than 500 causes annually. The Association of Fundraising Professionals gave them the Outstanding Philanthropic Award in 2015.
Chuck is an active musician, playing saxophone and keyboards at about 70 gigs each year. He loves flying and can often be found at the helm of a helicopter. He and his wife, Lisa, have two sons and a daughter.