NEW: Complimentary First Performance National Day of Celebration Materials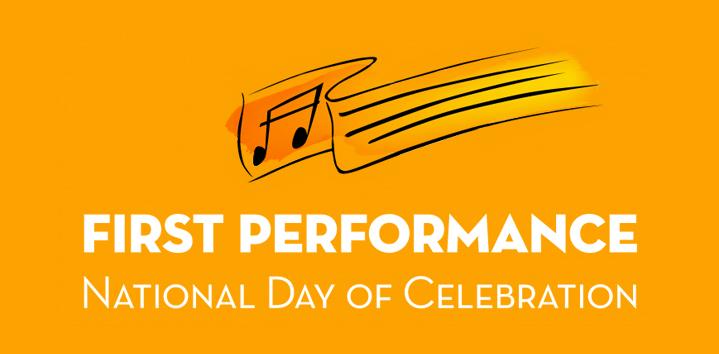 Download your complimentary materials now to prepare for your First Performance National Day of Celebration.
The First Performance National Day of Celebration is a day that has been set aside to recognize the achievements of beginning instrumental music students. It is celebrated through the presentation of a demonstration concert that allows these young musicians to showcase their newly-acquired musical skills for the very first time in a successful public venue. This scripted event provides parents with the opportunity to hear their child's progress in a fun and entertaining setting that requires little or no extra work for the teacher as all materials are provided on this website at no charge.
The objectives of the First Performance National Day of Celebrations are:
To reduce beginner dropout rate
To provide short-range incentive goals
To encourage communication with parents
To further strengthen administrative support and
To celebrate the musical accomplishments of students
The FPNDOC Guide includes:
Template letter/invitation to parents
Template letter/invitation to the principal/administration
Customizable PDF Certificate of Advancement
Template scripts
Template Press Release Materials
The sound of applause early in a musician's life can encourage continued growth and lead to a lifetime of music making. This easy-to-implement, turn-key program will serve to provide an exciting first step in that musical journey.
The program will launch in the fall of 2018 with all the complimentary materials needed to help reduce dropouts, encourage positive communication with parents, and strengthen administrative support through a memorable concert experience for the students.
Download your materials today to prepare for your First Performance National Day of Celebration!