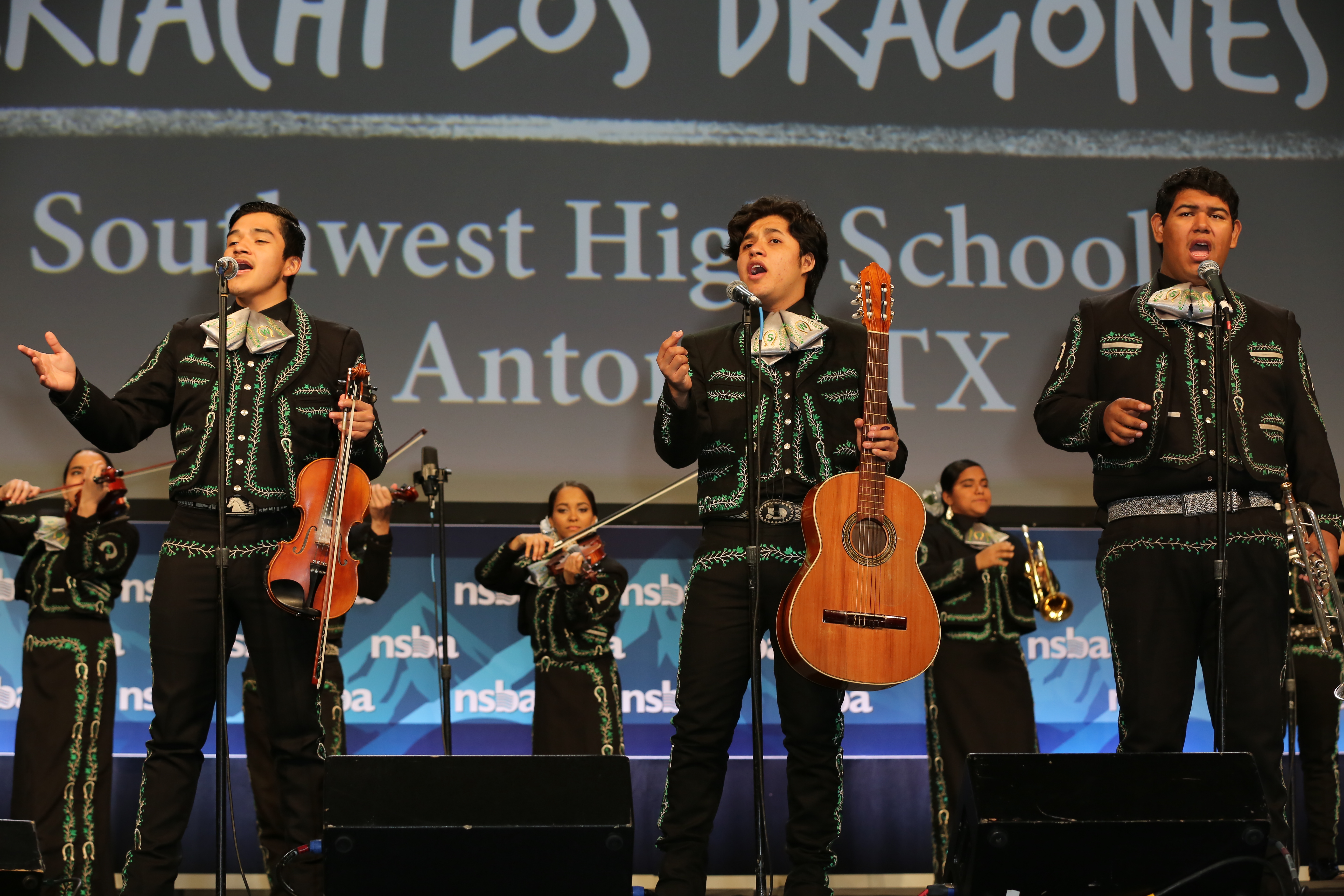 At the National School Boards Association's (NSBA) Annual Conference, March 25-27, The NAMM Foundation sponsored several music-education related events. The sessions included, "Informance: A hands-on experience from inside the music ensemble," and "Music Education: Instrumental to Achieving ESSA Goals."
General sessions showcased performances by Denver School of the Arts and Southwest High School from San Antonio, Texas. Attendees left the morning sessions energized and inspired by the quality of the musical performances and determined to support music education back in their districts.
Saturday's "Informance" session was moderated by Dr. Merryl Goldberg, from California State University San Marcos and included performances by students from Denver School of the Arts.
School board members were interspersed with the students allowing for an up-close ensemble experience that highlighted the role of music in a well-rounded education, revealing the basis for teamwork, discipline, and empathy. The exchange was joyful and engaging.
Earlier this month, Goldberg told the San Diego Union-Tribune that the arts provide bridges to the world and mirrors to reflect on ones self.
"When arts are integrated into the classroom, I often hear teachers say, 'I never knew this child could do so well; my shy students are coming out of their shells,' said Goldberg to the U-T.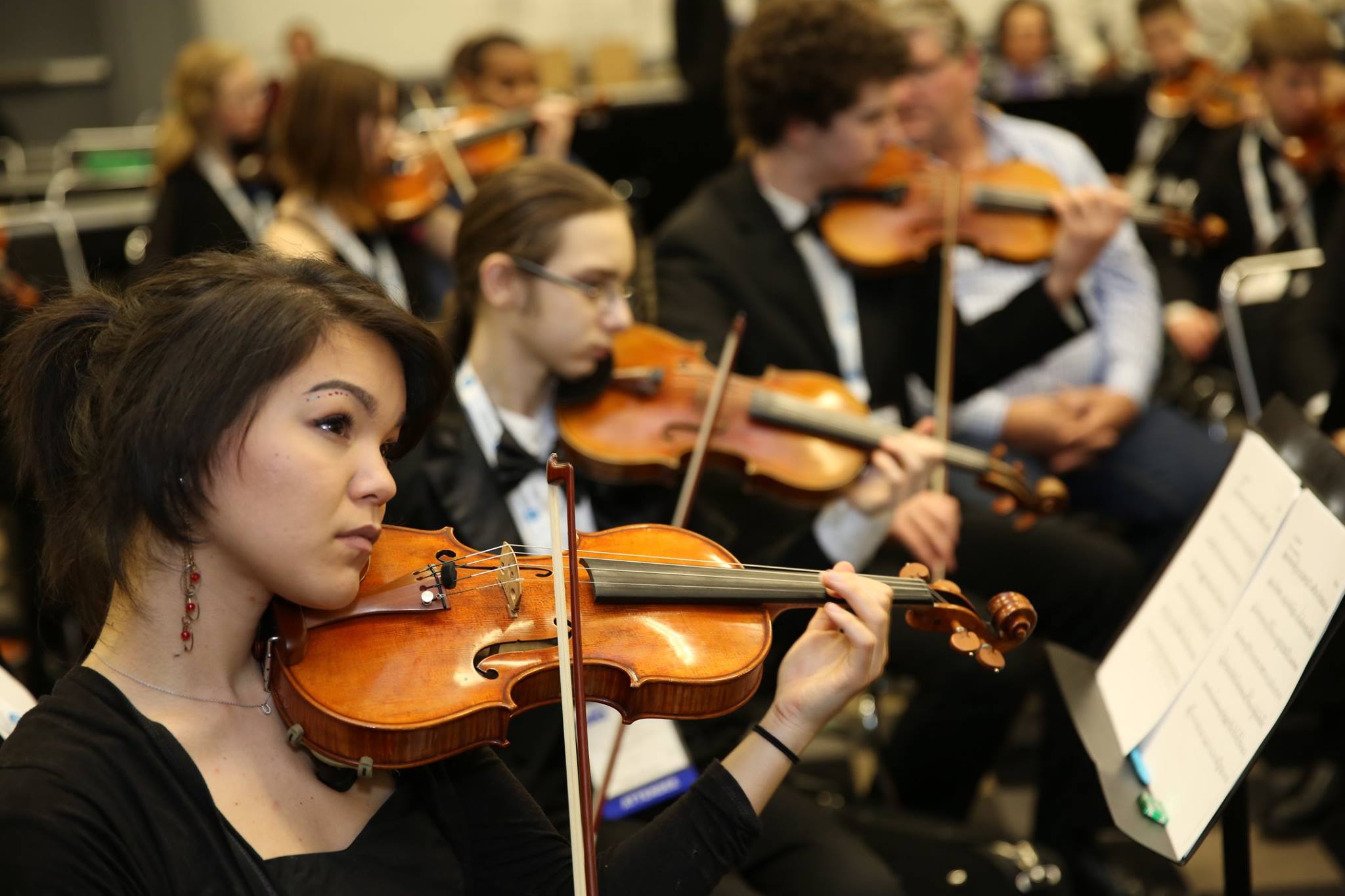 Mia Herlinger, a student from Denver School of the Arts, passionately stood up to defend the opportunity to participate in music in school.
"We're lucky to be in the arts," said Herlinger. "Music is changing lives. Think about giving kids in other school districts the same opportunities we have."
Sunday's ESSA session, moderated by The NAMM Foundation's Mary Luehrsen, included presentations by Jane Best, of Arts Education Partnership, and Tooshar Swain, of the National Association for Music Education.
On the topic of greatness in music education, Luehrsen emphasized having the force to turn it into action and provided resources and best practice examples to support this important district-level effort.
"Music education advocates need to be at the table more than ever," said Swain.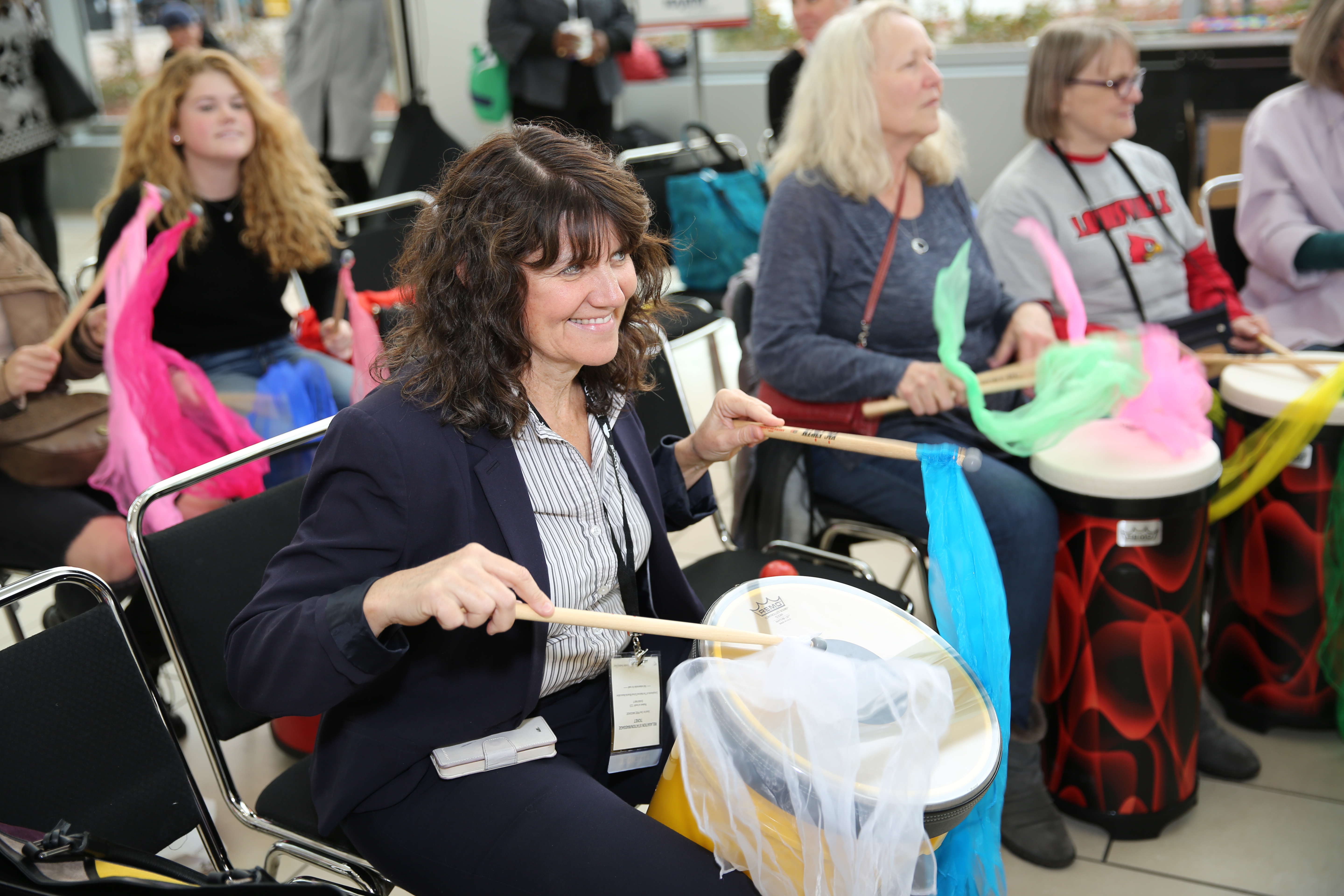 On Sunday, March 26, the annual Drum Circle, which has become a cornerstone event at the NSBA Conference, provided a music making and movement opportunity for school board members from across the country The event was sponsored by Remo, Inc. and facilitated by Carrie Ekins from Drums Alive.
Drums Alive is the first fitness trend that combines drumming and movement and specializes in curriculum for educators, kids, adults and seniors.