Get energized to play music at The 2018 NAMM Show!
Community Music Making (CMM) programming begins on Friday, Jan. 26, 2018 with the All-industry Drum Circle and continues on Sunday, Jan. 28 with the Community Music Making Forum and Ukulele Circle. View the CMM event schedule below.
Sound Bites from Past Events
"Drumming is not about filling up space with notes. It's really about making space for other people's creativity." - Arthur Hull, Drum Circle facilitator
"To bring a new group of people into our world to share a love of [the ukulele] is truly special." – Ukulenny, Uke Circle facilitator
"We can make music into life-long involvement. Build on school music experiences and use those as stepping stones." - Roger Mantie, Arizona State University, on Community Music Making
Music-Making Circles: Facilitators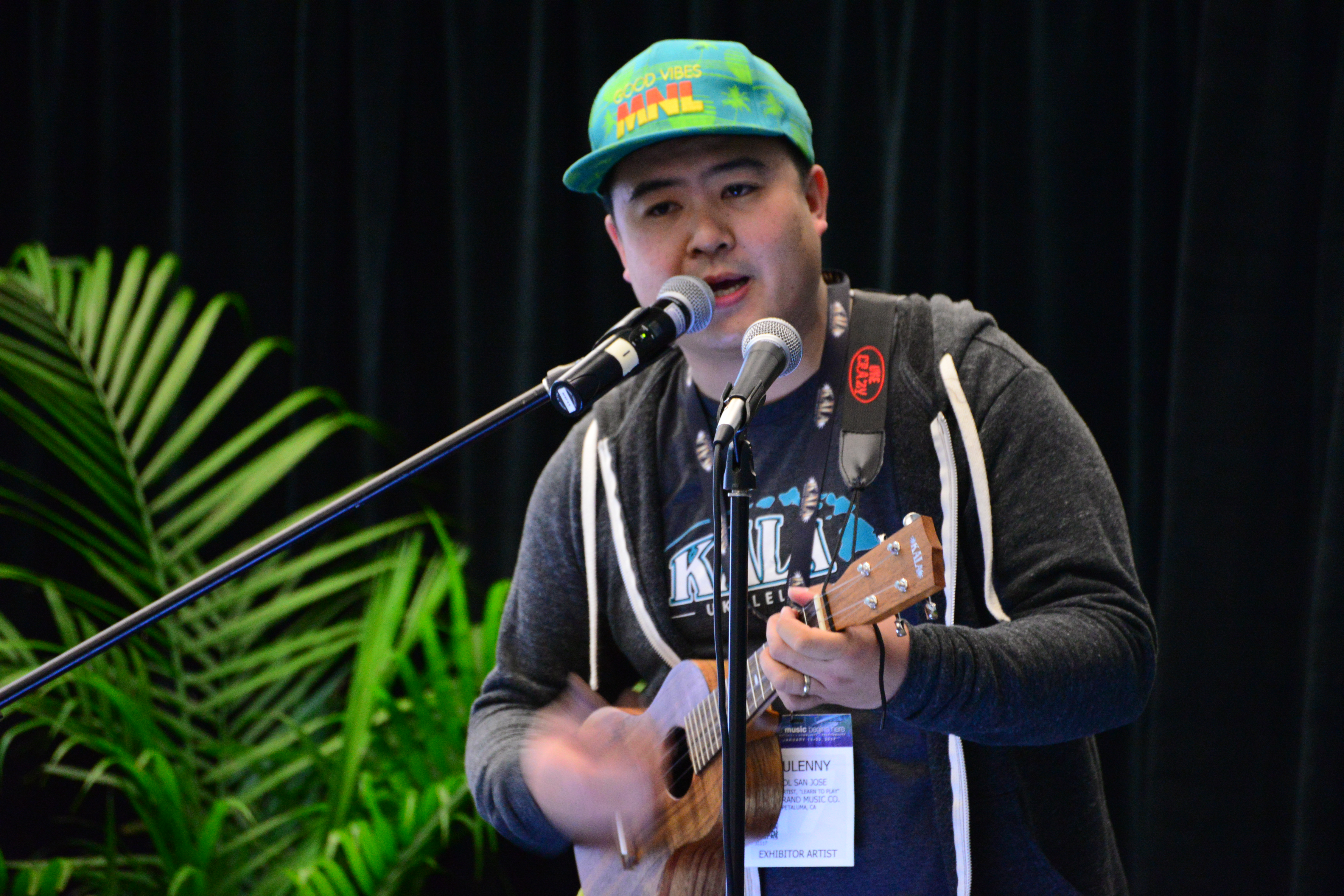 Ukulele Circle
Ukulenny, Kala Brand Music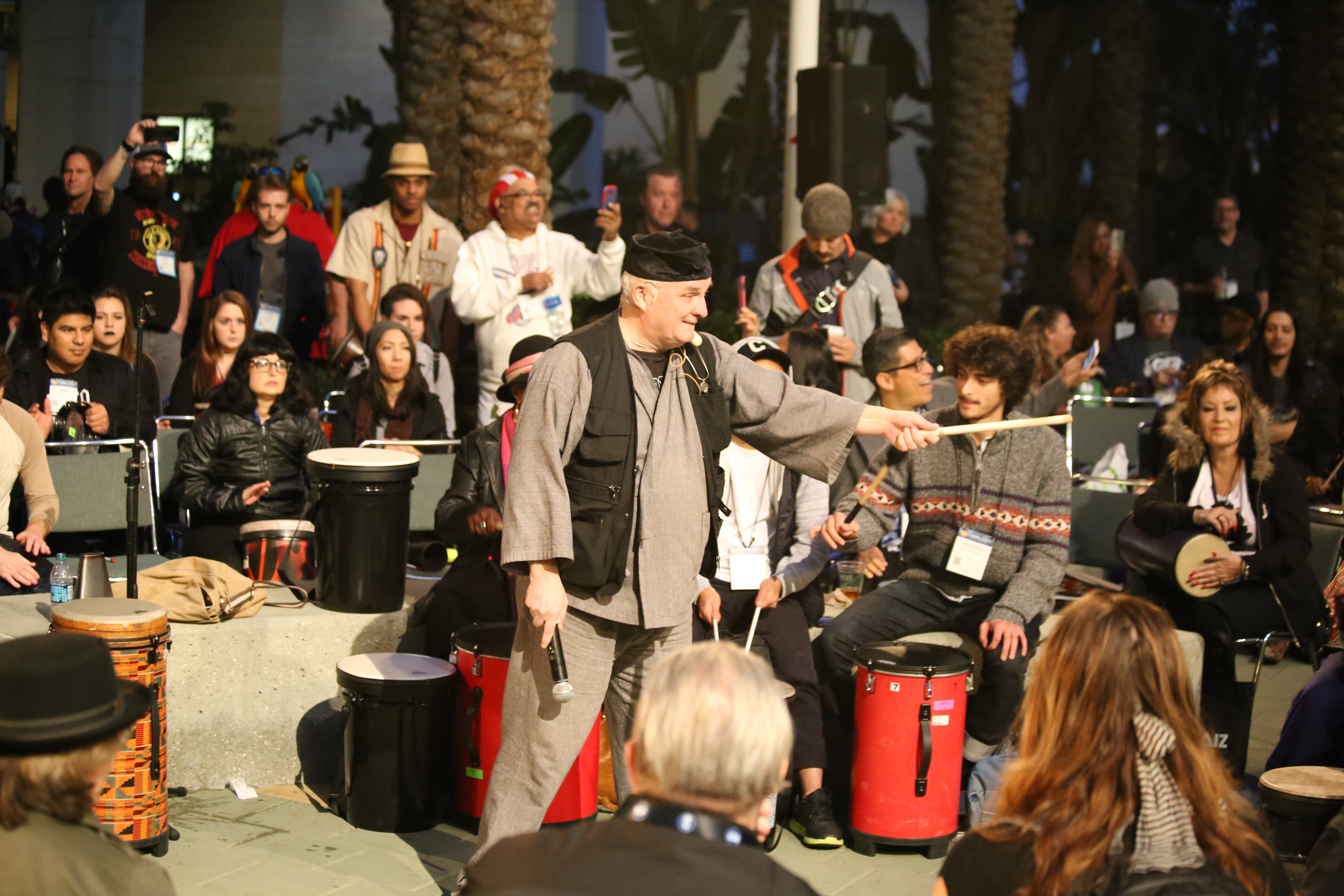 All-Industry Drum Circle
Arthur Hull, Remo, Inc.
Complete Schedule for CMM Programming