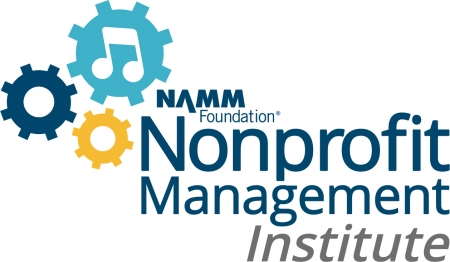 Nonprofit Management Institute
"It is an invaluable opportunity for us to attend. It's a great place for us to connect with other like-minded organizations as well as NAMM members who are all working together for advocacy of music education." - Chiho Feindler, Director of Grants and Compliance with VH1 Save the Music Foundation
Providing Music Nonprofits Resources to Grow and Succeed
The Nonprofit Management Institute at winter NAMM Show provides musical nonprofits resources to grow and succeed. The institute offers a series of six progressive sessions that cover best practices, fundraising and governance and more. The program provides a certificate of completion to partner and grantee organizations, as well as to musical nonprofits that complete the series.
Who Participates
Representatives of music nonprofit organizations that advance active participation in music making (and create music makers).
NAMM Foundation Partners and current Grantee organizations.
The 2020 NAMM Show
January 16-19, 2020
Anaheim Convention Center · Anaheim, CA
Questions?
Contact Jessica Cortez.