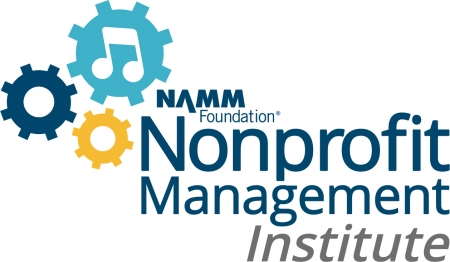 Nonprofit Networking Opportunities
"Thanks to the opportunities afforded at the semi-annual NAMM shows we have seen our network of friends, partners and fellow non-profit associates grow beyond what would have been otherwise possible. These new relationships have enabled Guitars For Vets to increase substantially its ability to offer the healing power of music to our Veterans nationwide." - Bernie Kampf, National Chapter Coordinator, Guitars For Vets
About
Each winter and spring, selected nonprofits gather in Anaheim, Ca, and Nashville, TN, to participate in the unique networking opportunities that are The 2018 NAMM Show and Summer NAMM.
Nonprofit organizations attending winter NAMM shows via The NAMM Foundation Nonprofit Network are invited to participate in the Nonprofit Management Institute (see below).
Who Participates
Nonprofit organizations that advance active participation in music making (and create music makers) are encouraged to apply. Approved nonprofit organizations agree that their representatives will not:
Solicit NAMM Member companies for product, services or financial contributions while at The NAMM Show
Share exhibit space with an exhibiting company
Host or solicit participation in separate events or activities conducted at The NAMM Show that support or promote your organization without first obtaining written approval from The NAMM Foundation
Programming
Nonprofits who are approved to attend The NAMM Show will receive:
An allotment of 2 complimentary badges as well as the opportunity to purchase more for $25 each
A listing on NAMM.org and The NAMM Show app
Access to nonprofit professional development (see the Nonprofit Management Institute below), and
An invitation to attend a nonprofit networking reception
The Nonprofit Management Institute
Nonprofit representatives who attend the show will have access to educational sessions a part of the Nonprofit Management Institute, which offers professional development to organizations. See the event schedule for The 2018 NAMM Show, here.
Benefits
Attendees who attend all nonprofit sessions will receive a certificate of completion from The NAMM Foundation, and their organization name listed on The NAMM Foundation website.
Educational Sessions
Examples of session topics a part of the Nonprofit Management Institute include: governance and strategic direction, program development, fundraising and development, and social media strategies.
Requirements to Receive a Certificate of Completion
Attendance at all five nonprofit sessions.
Submit an online essay within 5 days of The NAMM Show describing what you learned and how it might be applied to your work.
2018 Summer NAMM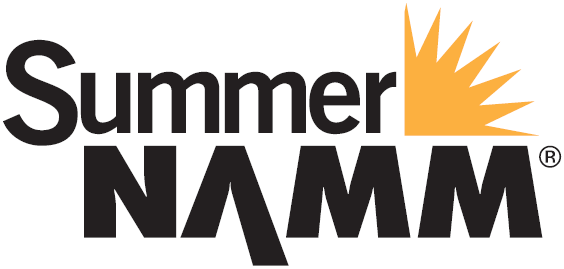 Dates & Location
June 28-30, 2018
Music City Center · Nashville, TN
Show Hours
Thursday, June 28: 10 am–6 pm
Friday, June 29: 10 am–6 pm
Saturday, June 30: 10 am–4 pm
Apply to Attend
Nonprofit organizations are encouraged to apply, using the form below.
Deadline for your organization to apply to attend: May 20, 2018.
Registration
Badges
Organizations selected will receive access to the show floor and an allotment of 2 complimentary badges as well as the opportunity to purchase more for $25 each. Once registration is completed, badges will be available for individual pickup at one of several Will Call desks on show site.
Deadlines
Deadline to register for comped badges: May 31, 2018.
Need additional badges? Deadline to register for $25 badges: 6/13/18. After 6/13, badges increase to $50.

The 2019 NAMM Show
Dates & Location
January 24-27, 2019
Anaheim Convention Center · Anaheim, CA
Don't miss the opportunity to attend the world's largest music products trade show and network with peers and industry leaders at The 2019 NAMM Show. Contact us to receive The NAMM Foundation's monthly Nonprofit e-newsletter (Sept-Feb) which includes registration information, NAMM Show events and updates.
The 2018 NAMM Show
Dates & Location
January 25-28, 2018
Anaheim Convention Center · Anaheim, CA
Events
Looking for Nonprofit Management Institute events at The 2018 NAMM Show? View here. You can also view a PDF of The NAMM Show Event Guide to see all NAMM Show events.
Listen to Nonprofit Management Institute sessions (audio files only), here:
Thursday, Jan. 25
12 pm: Nonprofit Roundtable, Building a Foundation through Governance and Strategic Direction
1 pm: Nonprofit Roundtable, Program Development, Documentation and Assessment
Friday, Jan. 26
12 pm: Nonprofit Roundtable, If Only I Had Another Thousand Dollars - Fundraising and Development
1 pm: Nonprofit Roundtable, Telling the World Using Technology and Social Media
Saturday, Jan. 27
1 pm: Nonprofit Roundtable, Best Practices from The NAMM Foundation Grantees
Organizations that received a Nonprofit Management Institute certificate include:

American Society of Music Arrangers And Composers (ASMAC), Daniel Ferguson
Association for Popular Music Education, Jamie Knight
Bixby Educational Events, Inc., Donna Bixby
Dallas Winds, Todd Toney
Dana Point Arts & Culture Commission, Anthony Small
Fischer Foundation, Dan Fischer
Guitars in the Classroom, Amanda Johnson
Healing Arts Of Music, Gregory Ryre
Huntington Beach Concert Band, Jerry Byrd and Daniel Rugg
Keep Music Alive, Vincent James and Joann Pierdomenico
Make Music LA, Linda McShan
Music for Life, Skip Chaples
Music Lessons, Jose Villa
Resonate Music School & Studio and The Resonate Music Foundation, Sarah McQuaid
Star City Music, Wes Robertson & Robert Chernault
The Experience Music Studio, LaToya Beathea and Richard Placencia
The Frances Clark Center, Jennifer Snow
The MYHERO Project, Stuart Pearlman
The Rockin' Music Zoo, Inc., Bonnie Fitch
Wisconsin Conservatory of Music, Shalisa Kline Ugaz
Zawinul Foundation for Achievement, Anne Ericksen
Michael Hubbard
Photos
Nonprofit Network
NAMM Foundation Events (highlights)
NAMM Show Events (All)
Articles
Read: Organizations Convene at the First Annual Nonprofit Management Institute to Share Best Practices at The 2018 NAMM Show
Read: Until Next Time! Thanks for Attending The 2018 NAMM Show
Nonprofits Approved To Attend
View nonprofit organizations approved to attend the show, here.
Give us your Feedback!
Did you attend The NAMM Show? We hope your experience was informative, productive, inspiring and fun! Please take a moment to complete a one-minute survey.
Questions?
For more information about attending Summer NAMM or The 2019 NAMM Show via the Nonprofit Network, please contact Jessica Cortez.