The NAMM Foundation supports teachers, parents and community leaders with resources and programs to advance music making for all.
Community
Community Spotlight
This is a great thing for our district. It affirms we have great support from our administration and the community itself. It's a wonderful thing. It recognizes hard work that everyone has done.
-
Kevin Horne
, 7th & 8th grade band director, J.T. Lambert, East Stroudsburg Area School District, Pocono Record, April 4, 2014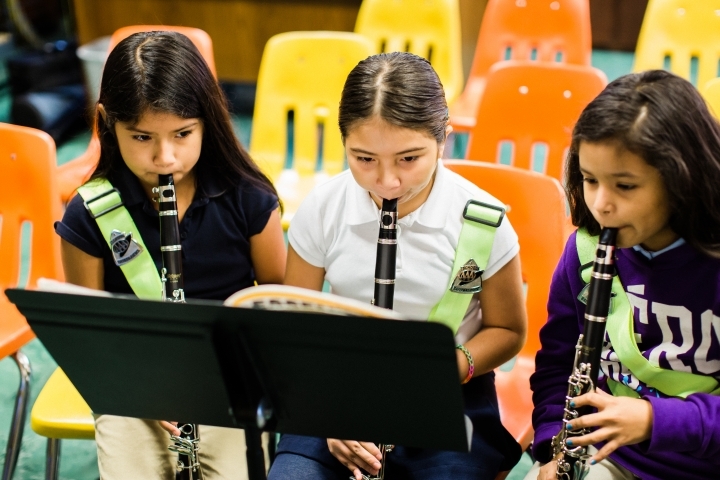 SupportMusic Coalition
The SupportMusic Coalition is a public service initiative of the NAMM Foundation that impacts resolve and support for music education in local communities around the United States.  This advocacy effort now unites over 8,000 educators, administrators, parents, community leaders and organizations seeking to improve access and opportunity in music and arts learning. 
The SupportMusic Coalition is building a proactive and unified approach to federal, state and local level advocacy for music education as a core academic subject in schools.
Best Communities for Music Education
The Best Communities for Music Education (BCME) survey acknowledges and celebrates schools and districts across the United States for their commitment to and support of music education. Music teachers, parents, school administrators, and board members were invited to complete the refined and revised online survey.  Throughout the survey's 15-year history, many districts have reported that making the "Best Communities" list has helped efforts to preserve and advance their music education programs. Please check back mid March for the 2015 Best Communities for Music Education designees!