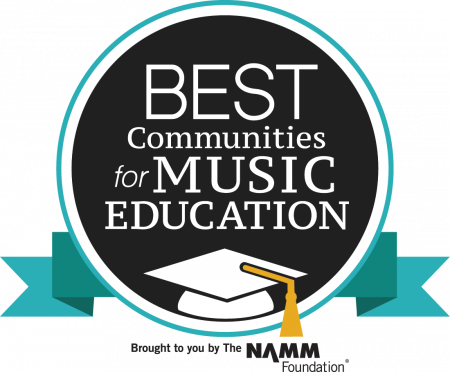 Best Communities for Music Education
The Best Communities for Music Education survey acknowledges schools and districts across the United States for their commitment to and support of music education.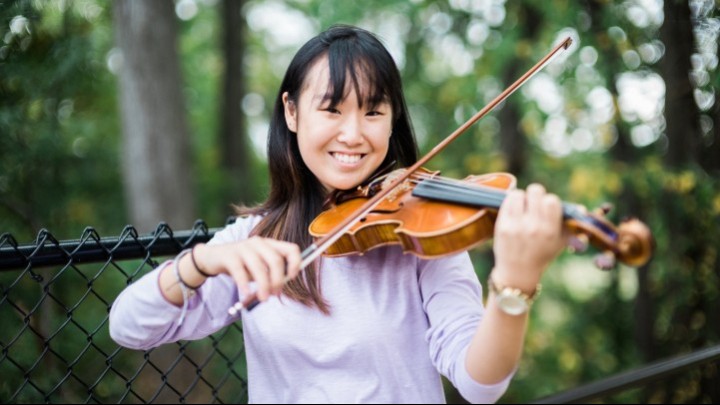 Submit Applications for the 2022-23 Award in Mid-October
Celebrate Your Music Program with National Recognition
The Best Communities for Music Education (BCME) Award is a signature program of The NAMM Foundation that recognizes and celebrates school districts and schools for their support and commitment to music education and efforts to assure access to music for all students as part of a well-rounded education.
Why Participate
National recognition
Community recognition and community pride
Increased visibility of music education in your district, school, and community
Program validation of your school or district's support for music education
Program auditing tool for evaluating your music program
Eligibility
School districts in the U.S. with a K-12 music education program
Individual schools, public, private, charter, and parochial, in the U.S. with a music education program
One application per school or district
All surveys must be submitted by the Jan. 31 deadline
Criteria
All the following information is required to fill out the survey. Please confirm that you have access to the required data.
Student demographics
Teacher/student ratio
Music education participation rates
Music education and/or fine arts requirements for graduation or as required by the curriculum
knowledge of music education electives
Teacher qualifications
Standards for assessing music education
Music facilities
Budget
Once you have gathered all the necessary information, the survey will take approximately 30-45 minutes to complete.
2021-22 Survey Samples for Your Reference
We encourage you to print a copy of the survey PDF and gather all the data before you begin the online survey.
Announcement
Winners will be notified by email in early April 2023
Questions?
Contact The NAMM Foundation at info@nammfoundation.org.
Congratulations to the 738 School Districts and 80 Schools
Now in its 23rd year, the 2022 Best Communities for Music Education program has recognized 738 school districts and 80 schools across 44 states for the outstanding efforts by teachers, administrators, parents, students, and community leaders and their support for music education as part of a well-rounded education for all children. Read the entire press release here.