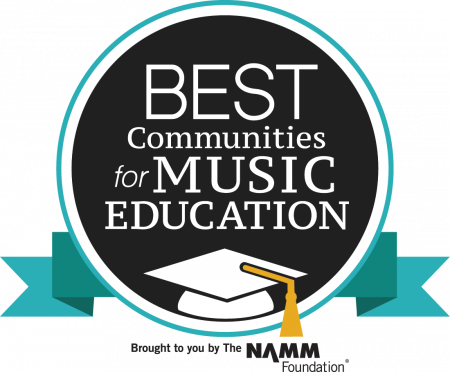 Best Communities for Music Education
The Best Communities for Music Education survey acknowledges schools and districts across the United States for their commitment to and support of music education.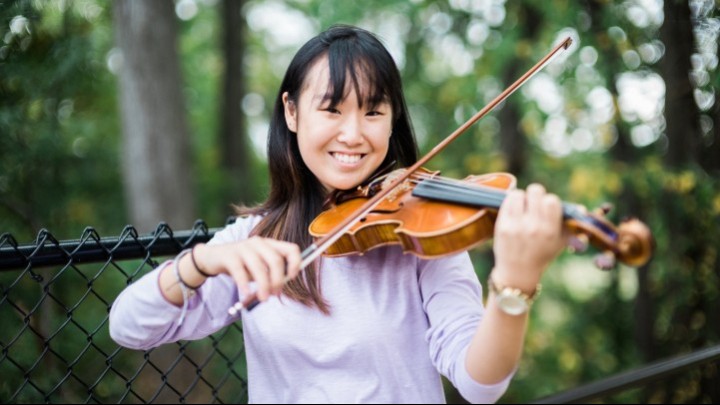 Celebrate Your District or School With National Recognation
The Best Communities for Music Education (BCME) Award is a signature program of The NAMM Foundation that recognizes and celebrates school districts and schools for their support and commitment to music education and their efforts to ensure access to music for all students as part of a well-rounded education.
Survey Participation
The opportunity to apply for consideration will open October 24 through January 31, 2024. Please mark your calendar and sign up to receive our newsletter to stay up to date on deadlines and announcements.
Why Participate
National recognition
Community recognition and community pride
Increased visibility of music education in your district, school, and community
Program validation of your school or district's support for music education
Program auditing tool for evaluating your music program
Eligibility
School districts in the U.S. with a K-12 music education program
Individual schools, public, private, charter, and parochial, in the U.S. with a music education program
One application per school or district
All surveys must be submitted by the deadline

Criteria
All the following information is required to fill out the survey. Please confirm that you have access to the required data.
Student demographics
Teacher/student ratio
Music education participation rates
Music education and/or fine arts requirements for graduation or as required by the curriculum
knowledge of music education electives
Teacher qualifications
Standards for assessing music education
Music facilities
Budget
In 2023 The NAMM Foundation Celebrates the Best in Music Education with Honors for 830 School Districts and 78 Schools
The National Association of Music Merchants (NAMM) Foundation is pleased to celebrate this year's list of Best Communities for Music Education (BCME). Now in its 24th year, the 2023 Best Communities for Music Education program recognizes 830 school districts and 78 schools across 43 states for the outstanding efforts by teachers, administrators, parents, students, and community leaders and their support for music education as part of a well-rounded education for all children.