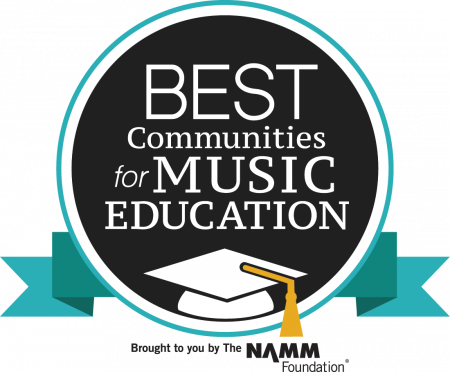 Best Communities for Music Education
The Best Communities for Music Education survey acknowledges schools and districts across the United States for their commitment to and support of music education.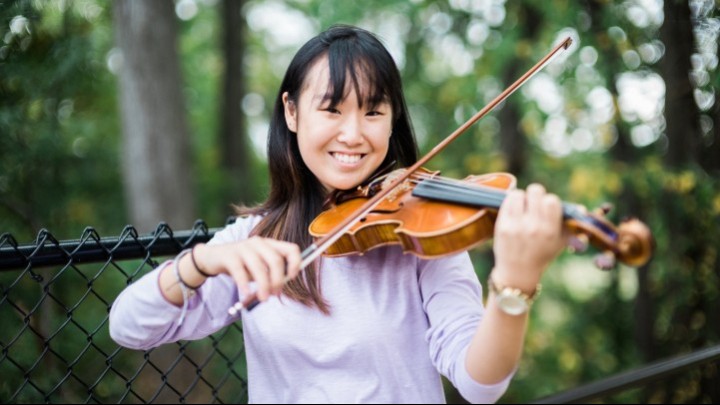 Congratulations!
Congratulations to the 686 school districts that received the Best Communities for Music Education (BCME) Award and the 80 individual schools that received a SupportMusic Merit (SMMA) Award as part of the BCME program. The NAMM Foundation celebrates and recognizes the innovative and resourceful music education programs in the United States and the communities that support them. And thank you to all the districts and schools that participated.
What is the Best Communities for Music Education (BCME) Award Program?
The Best Communities for Music Education (BCME) Award is a signature program of The NAMM Foundation that recognizes and celebrates school districts and schools for their support and commitment to music education and efforts to assure access to music for all students as part of a well-rounded education.
The survey was developed in partnership with the Music Research Institute at the University of Kansas. Survey questions are aligned with goals for equity and access to music education for all students, and also with national standards for music education. This survey seeks to support communities everywhere that are working to assure music education opportunities for all students.
Why Participate
National Recognition
Community Recognition and community pride
Increased Visibility of music education in your district, school, and community
Program Validation of your school or district's support for music education
Program Auditing tool for auditing your music program
FAQs
What is new for the 2021 Survey?
We think it is important to celebrate and recognize schools and districts for their music education contributions and innovations during these extraordinary times, so we are asking you to share your stories and experiences of teaching through COVID-19.
What is the difference between the Best Communities for Music Education and the SupportMusic Merit award?
The BCME award is for a district to be acknowledged that serves students across grade levels and multiple schools.
The SupportMusic Merit (SMMA) award is for an individual school to be acknowledged. It is a "school-only" distinction and can be a charter, private and parochial school seeking the designation.
Can I win both the BCME and the SMMA designation?
No, there is no advantage to completing both the BCME and SMMA survey. You must apply on behalf of your school or district. If your school is part of a district, we suggest you work with the district to be considered for a BCME award. If you represent an individual school, please complete the SMMA application.
Will multiple applications for my district or school be considered?
No. Only the first application per district or school will be considered so please coordinate with the other administrators. We strongly encourage you to work together to complete this survey.
What are the criteria for selection?
The survey gauges funding, participation, opportunity, standards, community, facilities and other factors that affect access to comprehensive music education.
How long does it take to complete the survey?
Due to detailed questions, participants should allow approximately 30-45 minutes.
Who should complete the survey?
A qualified district representative should complete the survey due to the very specific information requested. A district administrator should gather and complete the survey on behalf of the district or school or should work in partnership with the music educator or fine arts supervisor.
Questions?
Contact The NAMM Foundation at info@nammfoundation.org.