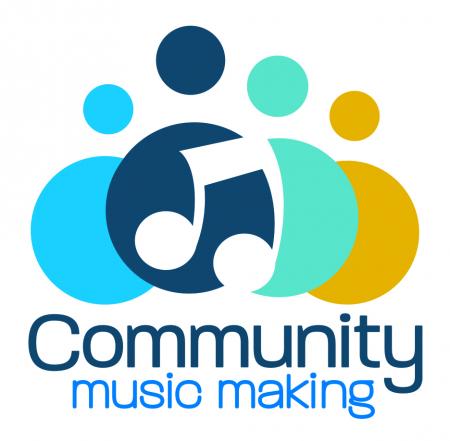 Community Music Making
Resources for NAMM members and community organizations to spread the joys and benefits of making music.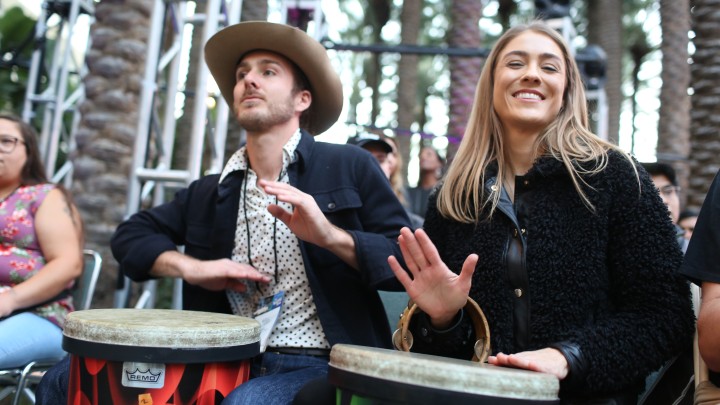 Community Music Making
Community Music Making is a NAMM Foundation signature program that promotes the pleasures and benefits of making music. The NAMM Foundation presents music-making activities and resources for NAMM members and community organizations to spread the joys and benefits of making music.
With the goal of making it easy for you to start, continue, or to re-start your music-making journey, The NAMM Foundation provides seasonal music-making events and year-round education and resources. Resources include informative, research-based handouts, brochures, and easy-to-follow "Getting Started" fliers. Community Music Making reaffirms all of the ways in which making music enhances health and well-being— always remembering that deciding to "Just Play " is just plain old fun!
Make today the day you start to make music –whatever your age, ability, or level!
Learn to Play Music Safe in Your Home
Building Community Through Local Music Store Connections
Many local music stores bring musicians together by creating highly successful in-store programs. They give back to their musical communities by interacting with them in new and innovative ways. "It's all about making music and the richness of community and experience," explains Mary L. Luehrsen, executive director of the NAMM Foundation and director of public affairs and government relations of the National Association of Music Merchants (NAMM).
Music Making Experiences at NAMM Shows
Each winter and summer, The NAMM Foundation presents music-making experiences for those who attend NAMM Shows. Attendees can participate in the All-industry Drum Circle as well Ukulele and Guitar Circles. The events engage first time and seasoned music makers, and instruments are provided for all.
These only-at-The NAMM Show music-making experiences are truly a celebration of community!
"Drumming is not about filling up space with notes. It's really about making space for other people's creativity," said Arthur Hull, facilitator of the All-industry Drum Circle at winter NAMM Shows.
Make Music Day
Another way to get involved in Community Music Making is to learn how you can participate in Make Music Day, every year on June 21. Download the Make Music Day Toolkit where you will find tips for how to start, lead, or join an existing Make Music Day event. Do your part to fill the world with music by becoming a music-maker and a Community Music Making champion!
First-time Music Makers
Not sure what instrument to choose? Learn what instrument suits you by downloading the sheets below. Music Making Magazine provides basic information and a brief history on a variety of instruments and are a great resource for new players!
Listen to Podcasts?
Talking Up Music Education is a podcast from The NAMM Foundation hosted by Mary Luehrsen that celebrates music learning through conversations with artists, teachers and students, music business professionals, and thought leaders who are passionate about music education.
Check out episodes featuring community music makers below!
Resources
Use our dealer locator to find a music retailer near you.
Get inspired to make music at NAMM Shows.
Participate in Make Music Day.
Downloadable Resources (PDFs)
Choosing Instrument Sheet
Hand Percussion Sheet
Harmonica Sheet
Guitar Sheet
Organ Sheet
Piano Sheet
Ukulele Sheet