The NAMM Foundation supports teachers, parents and community leaders with resources and programs to advance music making for all
Community
Community Spotlight
"This designation reaffirms that our music program is supported by the community, parents and school. Students take pride in knowing they are part of something like this, and our numbers keep growing. More parents join our boosters and assist with additional music activities. The community supports and collaborates with our music department for musical events."
-
Susan Starkweather Miller
, Susan Starkweather Miller, Grants Manager of Albion Central School District In Albion, NY
Best Communities for Music Education-A National Music Education Recognition Program
The NAMM Foundation Recognizes 623 School Districts and 98 Individual Schools in 20th Annual Best Communities for Music Education Recognition
Congratulations to the 623 school districts and the 98 individual schools for their Best Communities for Music Education recognition! Now in its 20th year, the program honors schools and school districts for outstanding efforts by teachers, administrators, parents, students and community leaders and their support for music education as part of the core curriculum.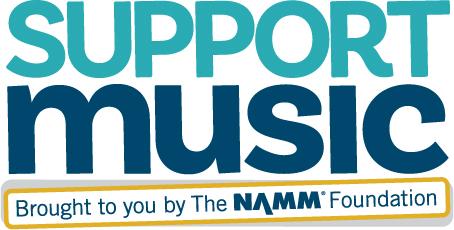 SupportMusic Coalition
The SupportMusic Coalition is a signature program of The NAMM Foundation that unites non-profit organizations, schools, and businesses working to assure that music education is supported in communities everywhere, and that all children have the opportunity to learn and grow with music.
Speak up for music education. Become an advocate. Contact us today.