Eric Whitacre's Virtual Choir 6: Sing Gently
"May our singing be music for others and may it keep others aloft. May we sing as one." – Eric Whitacre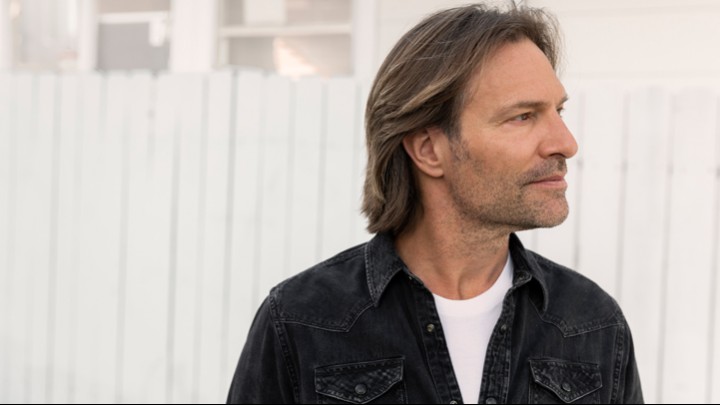 Ten years ago Eric Whitacre created the Virtual Choir with a simple question: is it possible to make beautiful music together, no matter how far apart we are? After multiple virtual choir projects featuring over 20,000 singers from 124 different countries, the answer is a resounding yes.
The journey continues with a new piece Whitacre has written especially for the Virtual Choir during these challenging times, Sing Gently.
Watch Sing Gently on YouTube
Watch the Webinar
Virtual Choir 6: Sing Gently, a Conversation with Eric Whitacre
Watch the webinar
Watching the events unfold around the world, Composer Eric Whitacre has been inspired to write a new piece to share through the Virtual Choir: Sing Gently. In a time of crisis and isolation Executive Director of The NAMM Foundation Mary Luehrsen talks with Whitacre about his creative process and how to get involved in Virtual Choir 6.
Eric Whitacre's Virtual Choir 6 is in collaboration with The NAMM Foundation and Colburn School.
Listen to the Podcast
Eric Whitacre's Virtual Choir 6 Unites in a Time of Crisis and Isolation

About Eric Whitacre
Grammy® Award-winning composer and conductor Eric Whitacre is among today's most popular and performed musicians. His ground-breaking Virtual Choirs have united singers from over 120 different countries. Whitacre, a graduate of the prestigious Juilliard School of Music, is in his second term as Artist in Residence with the Los Angeles Master Chorale following five years as Composer in Residence at the University of Cambridge, UK.
As conductor of the Eric Whitacre Singers, he has released such chart-topping albums including Light and Gold and Water Night. In high demand as guest conductor, he has drawn capacity audiences to concerts with the London Symphony Orchestra, Flemish Radio Choir, New World Symphony, the Philharmonia, Royal Philharmonic and Minnesota Orchestra. His creative versatility shines through collaborations with legendary Hollywood composer Hans Zimmer and British pop icons Laura Mvula, Imogen Heap and Annie Lennox.
Join Virtual Choir 6 on Social Media
Join the Virtual Choir 6 Facebook Group and use the hashtag #virtualchoir6 in your social media posts.