Funding Groundbreaking Music Research
"If I were not a physicist, I would probably be a musician. I often think in music. I live my daydreams in music. I see my life in terms of music...I get most joy in life out of music." Albert Einstein (1879-1955)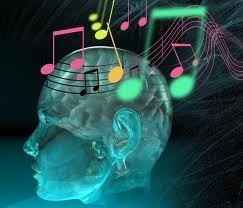 The NAMM Foundation supports grants and scholarship initiatives and funds music making and music education related research that validates the many benefits of music education for people of all ages. Grants and Scholarships awarded annually include the NAMM President's Innovation Award and the William R. Gard Scholarship.
Scientific knowledge about the effects of music and music making is constantly expanding and the NAMM Foundation has taken a global leadership role in this area. Research expands understanding about the impact of music making and music education, the importance of music at every stage of life, and the relationship between music and physical and emotional wellness. Below are the three current music research grants:
Sounds of Learning: The Impact of Music Education Grants. Sounds of Learning grants are available for research projects that examine the roles of music education in the lives of school-age children as well as school and community.
Northwestern University Bienen School of Music
Effects of Music Experiences During School Years on Professional Creative Achievement Among a Sample of Architects, Chemical Engineers, and Music Educators
Regents of the University of California, Los Angeles Office of Contracts and Grants
The Impact of Music Education on Social Communication, Emotional Functioning and Musical Skills in Children with Autism Spectrum Disorders
School of Music, Carnegie Mellon University
An Urban Education Research Project to Study the Relationship of Kindergarten Keyboard Instruction to Neuropsychological Development
Sounds of Living: The Impact of Music Making Grants. Sound of Living grants are available to examining the role of active participation in music for children, youth, adults and seniors outside of formal educational settings. This research initiative explores the role of music making in health, wellness and socialization.
University of South Florida School of Music
Senior Citizen's Music Participation and Perception of Quality of Life
Scientific Grants. Scientific grants support leading researchers and research teams in exploring the effects of hands-on music making on cognitive processes, development and learning, and psychological, biological and social/emotional aspects of specific populations.
University of California
Understanding the Combined Influences of Musical Training and Genetic Predisposition in the Development of absolute Pitch

Music Research Grant applications are NOT being accepted at this time. Please check back for updates on research grant funding availability.