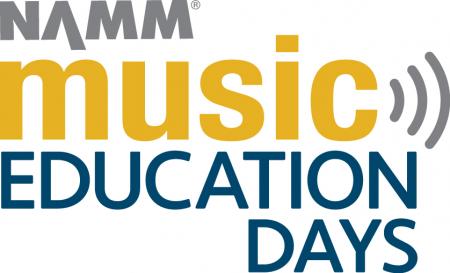 Music Education Days
"Music Educator Showcases provide a place to learn about relevant education products and services in a quick, easily digestible format. It's a must see for any educator or those working in the music education space!" - Mark Despotakis, Director of Market Development, Progressive Music.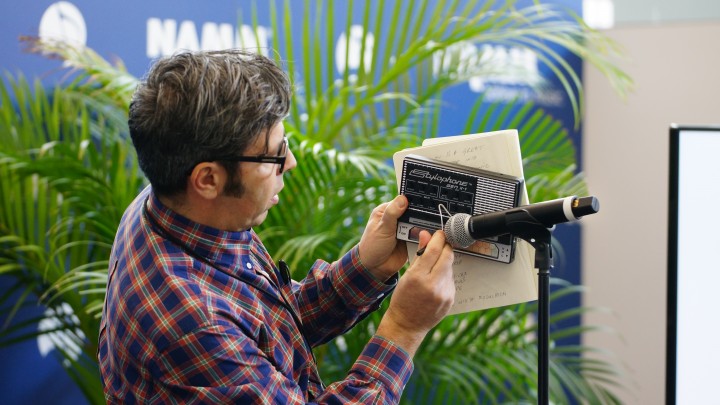 The 2022 NAMM Show
June 3-5, 2022
Anaheim, California
Learn MoreGet Notified When Reg Opens
Music Education Days at The NAMM Show
Music Education Days at The NAMM Show offers K-12 music teachers and school administrators informative sessions, inspiring performances, and the opportunity to preview the latest instruments, products and tools relevant to today's music classrooms.
Who Participates
Music educators (pre-K through post-graduate faculty, private teachers/instructors)
School administrators
School board members
Benefits of Attending
Discover the many opportunities to equip yourself with the latest industry trends, products and tools relevant to today's music classrooms.
Experience the reunion of the century
Access thousands of brands
Explore educational sessions
Connect with your community at networking events, awards shows and more
Experience hundreds of concerts & performances
Be part a historic gathering to get our industry moving forward together again
Help enable a future filled with more music
Enjoy all the attractions around Southern California
Registration
Registration will open in early 2022. Be sure to fill out the interest form to stay up to date with the latest NAMM information.
Summer NAMM
With the move of The 2022 NAMM Show to June, NAMM has decided not to hold Summer NAMM in Nashville, Tennessee, for the 2022 year, effectively combining the two shows.
Believe in Music
January 21, 2022
On Friday, January 21, NAMM will host a one-day global livestreamed event: Believe in Music. The online global gathering to unify and support the people who bring music to the world. Building on the success of 2021's Believe in Music week, the livestreamed event will again welcome leaders across the industry, music educators, and music makers to connect in a live, online setting and take part in sessions and experiences.
Questions?
Contact Eric Ebel.
Believe in Music Week
Week of January 18, 2021
Online
Believe in Music Week, a virtual event and global gathering, unified and supported people who bring music to the world.
2020 Fall Webinars
NAMM Foundation programming for Believe in Music included fall webinars (Sept.-Dec.) for college faculty and students, music educators, music service organizations, music makers and more.
Listen to Podcasts?
Talking Up Music Education is a podcast of The NAMM Foundation. The episodes below feature music educators.
Flipping The Script: NAMM Member and Music Education Advocate John Mlynczak Interviews Mary Luehrsen
Sam Gronseth from Paradise, California
Discussing University Music with Members of the HBCU Band Directors' Consortium
Additional Links