The NAMM Foundation supports teachers, parents and community leaders with resources and programs to advance music making for all.
Community
Community Spotlight
This is a wonderful affirmation. For a community the size of Lexington/Fayette County, we have a very lively and robust musical environment. Our students have a wealth of opportunities to develop their musical skills and appreciation and to be exposed to a vast world of music inside and outside their school experience.
-
Nancy Campbell
, Fayette County Public Schools, KY Forward Our Schools, April 9, 2014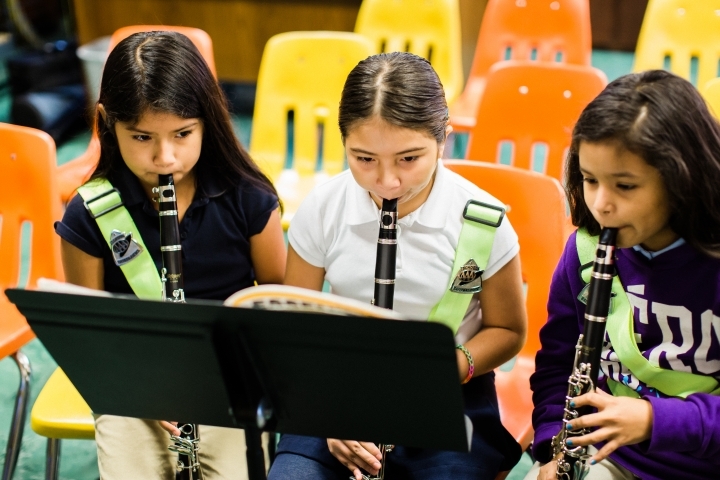 SupportMusic Coalition
The SupportMusic Coalition is a signature program of The NAMM Foundation that unites non-profit organizations, schools, and businesses working to assure that music education is supported in communities everywhere, and that all children have the opportunity to learn and grow with music.
Speak up for music education. Become an advocacte. Contact us today.
Best Communities for Music Education
The NAMM Foundation recognizes 388 school districts in 46 states as among the Best Communities for Music Education. In its 16th year, the program singles out districts for outstanding efforts by teachers, administrators, parents, students and community leaders to make music education accessible to all students.
In addition to the 388 districts receiving Best Communities for Music Education, 120 individual schools across the nation are being awarded the SupportMusic Merit Award (SMMA), which recognizes support for school-based music education programs.