The NAMM Foundation supports teachers, parents and community leaders with resources and programs to advance music making for all.
Community
Community Spotlight
I've been playing the violin for over 10 years...I am able to use the skills I've acquired to begin teaching myself guitar. Meanwhile, I've developed a liking for calculus, and science, organic chemistry and physics. Sounds nerdy, but I promise I'm not..."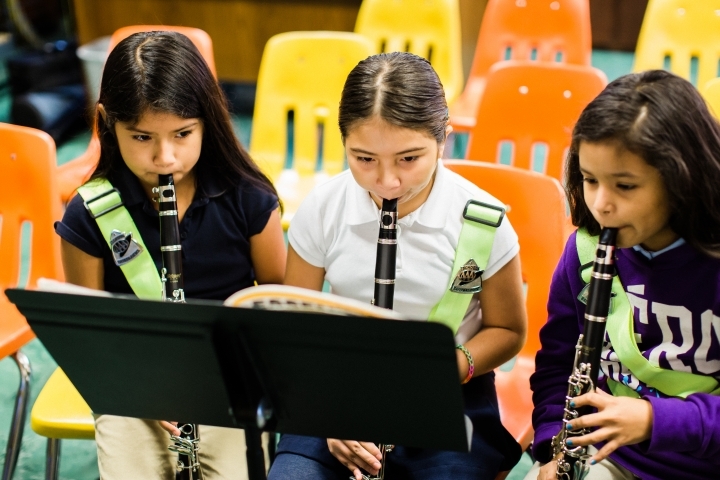 SupportMusic Coalition
The SupportMusic Coalition is a public service initiative of the NAMM Foundation that impacts resolve and support for music education in local communities around the United States.  This advocacy effort now unites over 10,000 educators, administrators, parents, community leaders and organizations seeking to improve access and opportunity in music and arts learning. 
The SupportMusic Coalition is building a proactive and unified approach to federal, state and local level advocacy for music education as a core academic subject in schools.
Best Communities for Music Education
The NAMM Foundation recognizes 388 school districts in 46 states as among the Best Communities for Music Education. In its 16th year, the program singles out districts for outstanding efforts by teachers, administrators, parents, students and community leaders to make music education accessible to all students.
In addition to the 388 districts receiving Best Communities for Music Education, 120 individual schools across the nation are being awarded the SupportMusic Merit Award (SMMA), which recognizes support for school-based music education programs.