Museum of Making Music
"If you're lucky enough to play music, even on an informal level, you know it's something special. It might introduce you to people, it might take you many places, it might just save your life." Harry Fleishman, Luthier, Musician, Teacher, Innovator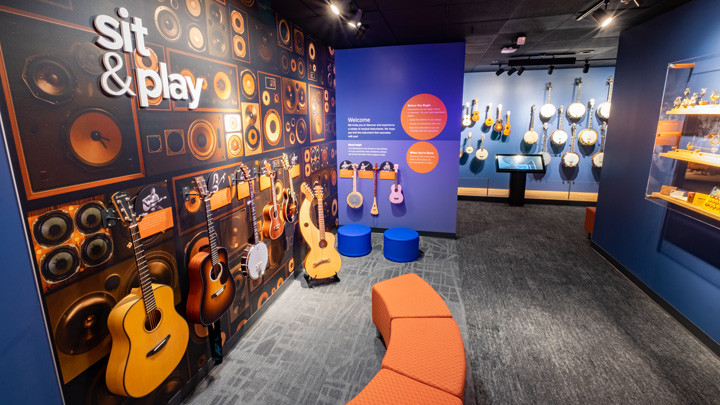 About
The Museum of Making Music, a division of The NAMM Foundation, explores the unique accomplishments and lasting impact of the music products industry through permanent and special exhibitions, concerts and educational programs. Committed to creating a more musical world, the museum directly connects visitors of all ages with hands-on music making.
Vision
We envision a world in which the joy of making music is a precious element of daily living for everyone; a world in which every child has a deep desire to learn music and a recognized right to be taught; and in which every adult is a passionate champion and defender of that right.
Core Beliefs
Exploring connections between people, instruments and the music we make is an important message that needs to be explored and conveyed.
The industry story is part of a larger cycle of music making story that is not yet widely understood and merits attention.
Active music making is an essential element of the full human experience.
Exposure to musicians and live music is important to one's understanding of music making.
Additional Links