The NAMM Foundation funds grants, research and advocacy in support of music education
Donate
Creating a World of Music Making
We envision a world in which the joy of music making is a precious element of daily living for everyone; a world in which every child has a deep desire to learn music and a recognized right to be taught; and in which every adult is a passionate champion and defender of that right.
Help us bring the gift of music making into someone's life by making a donation to the Believe in Music Fund today.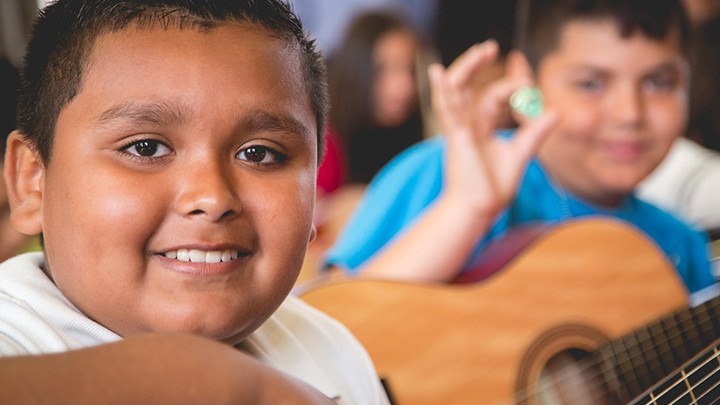 Believe in Music Fund
Through its signature programs, The NAMM Foundation advances access to music education, invests in research on the impact of music-making, provides training for music education advocacy and supports a global network of organizations that offer innovative opportunities for people of all ages to make music.
Believe in Music Fund Info
The NAMM Foundation currently supports 25 domestic and international music service organizations that provide access to music education. Your gift ensures that organizations like Music Haven can continue to provide high-quality, tuition-free, music education to low-income students.
We continue to fund scientific research on the mental, physical, social-emotional benefits of music-making. Your gift makes it possible to provide funding for projects such as the work conducted by Dr. Nina Kruas at the Northwestern Auditory Neuroscience Laboratory.
Our initiative "Music Education at the border" brings educational resources to high-need students and their families. As school administrators have shared with us, for many students, this opportunity to learn music is a lifeline.
The NAMM Foundation is supported by passionate people like you who believe in the transformative powers of making music and the vital importance of music education for all children. Join us as we work together to ensure that every person can make music.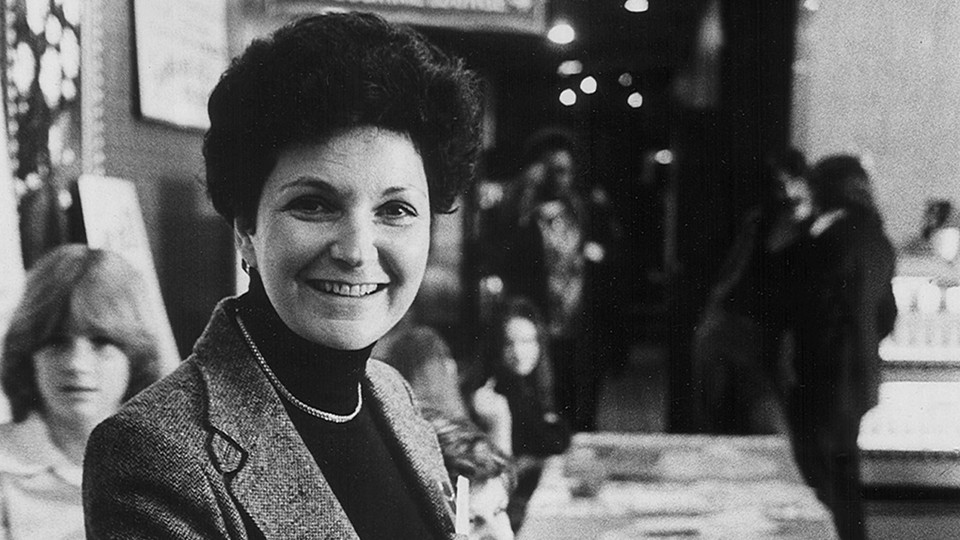 Bernice Ash Memorial Scholarship Fund
This Memorial fund honors the remarkable life and legacy of Bernice Ash, a music retail visionary who spearheaded the expansion of the Sam Ash family-owned music stores, broadening inventory for the chain across multiple new categories.
Bernice Ash Memorial Scholarship Fund Info
Bernice was widely recognized as one of the companies' print music department's pioneers. Bernice designed procedures that resulted in excellent working relationships with music publishers, expanding distribution to music teachers, students, and satisfied customers. Bernice passed away on December 1st, 2020 at the age of 90, leaving a loving family, staff and grateful industry that will carry on her legacy. The Bernice Ash Memorial Award has been created with leadership gifts from Fred and Dinah Gretsch, Jerry Ash and members of the Ash Family and Larry Morton.
To continue her commitment to excellence in the industry, the award will annually recognize one to two award winners with a one-time grant in the amount of $5,000 for use in continued college-level or trade-related studies, and a travel stipend to attend The NAMM Show in Anaheim, California. Recipients will also receive a one-year mentorship through the NAMM Young Professionals group.
To be considered, award applicants must be current employees of a NAMM Member company, nominated by that company's owner or manager, identified as an up-and-coming industry leader seeking further professional development to enhance their career and service to the industry. The award application period is July 1 and will close on December 1. Learn more here.
To learn more about Bernice, watch her Oral History.
Tax-deductible donations are gratefully accepted to raise an endowment within The NAMM Foundation that will fund the Bernice Ash Memorial Award fund for years to come.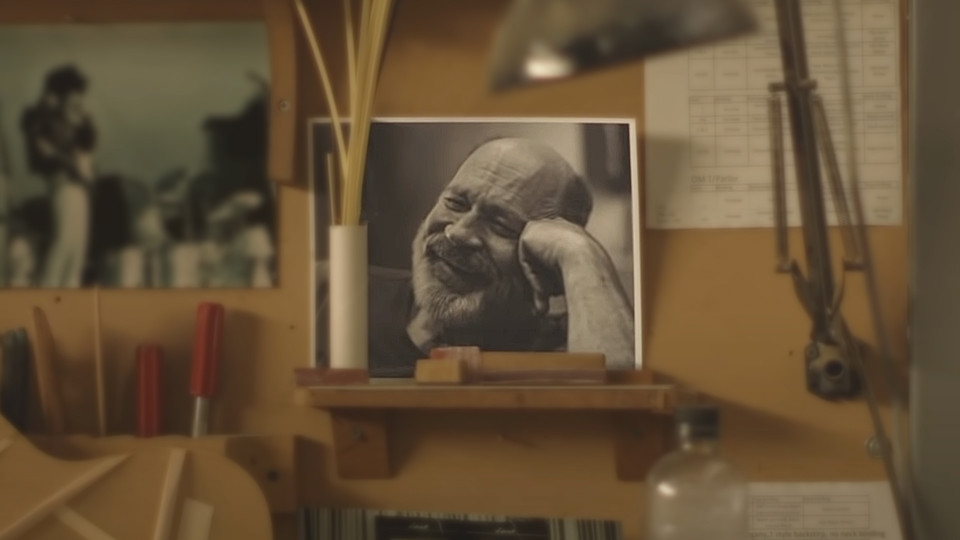 Bill Collings Memorial Fund
The fund supports student and teaching guitar education and was established in the loving memory of Bill. He was the creative force behind Collings Guitars for over 40 years.
Bill Collings Memorial Fund Info
Through Bill's unique and innate understanding of how things work, and how to make things work better, he set a high bar and touched many lives in the process. His skill and incredible sense of design were not limited to working with wood, but evident in his passion for building hot rods. To Bill, the design and execution of elegant form and function mattered most. Perhaps even more exceptional than his ability to craft some of the finest instruments in the world was his ability to teach and inspire. He created a quality-centered culture that will carry on honoring his life's work and legacy.
Gifts have supported in part programs like Guitars in the Classroom and Guitars and Accessories Marketing Association (GAMA).
Consider a gift to the Bill Collings Fund. Your gift is an investment in the transformative powers of music-making that validates our belief that music education is of vital importance to all people of all abilities across the lifespan.
To learn more about Bill, watch his Oral History.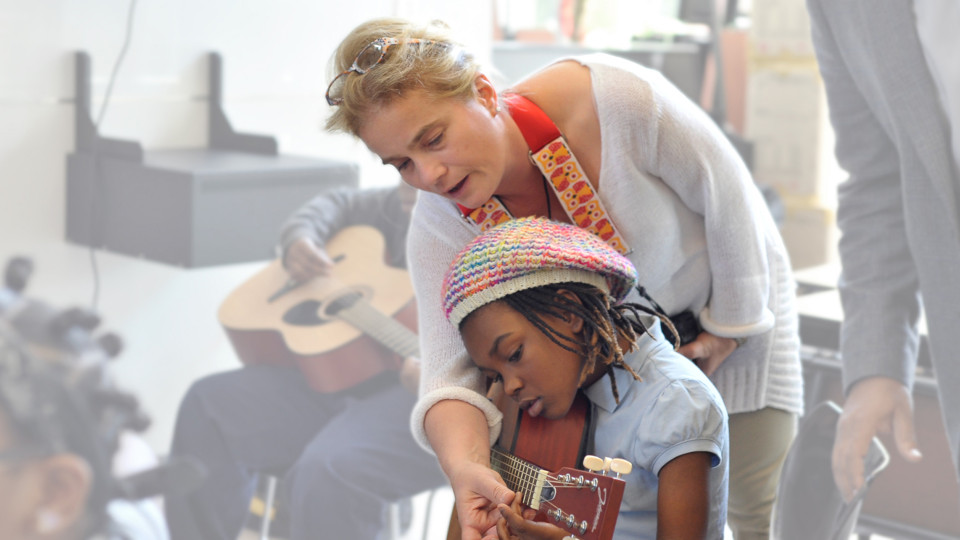 Liz Reisman Fund for School Music Education
The fund was created to advance music education and honors the legacy and memory of former NAMM board member and music industry leader, Liz Reisman.
Liz Reisman Fund for School Music Education Info
Liz Reisman was the owner of Creative Music Center in Monroe, CT, and a passionate supporter of music education on a local and national level, advancing music-making opportunities for all school-aged children. To continue her work, and honor her memory for generations to come, the Reisman family created the Liz Reisman Fund for School Music Education. This donation, together with others made in Liz's name, now and in the future, supports NAMM Foundation grants that impact school music education and help more people experience the joys of making music.
"Liz was beyond passionate about the influence music can and should have on our youth," said her husband Mike Reisman. "She was brought up with a flute in her hands and in many ways defined by her myriad experiences in schools, camps and community organizations dedicated to music education. One of her greatest joys was to watch the smiles of children brimming with newfound self-esteem via music."
Consider a gift to the Liz Reisman Fund. Your gift is an investment in the transformative powers of music-making that validates our belief that music education is of vital importance to all people of all abilities across the lifespan.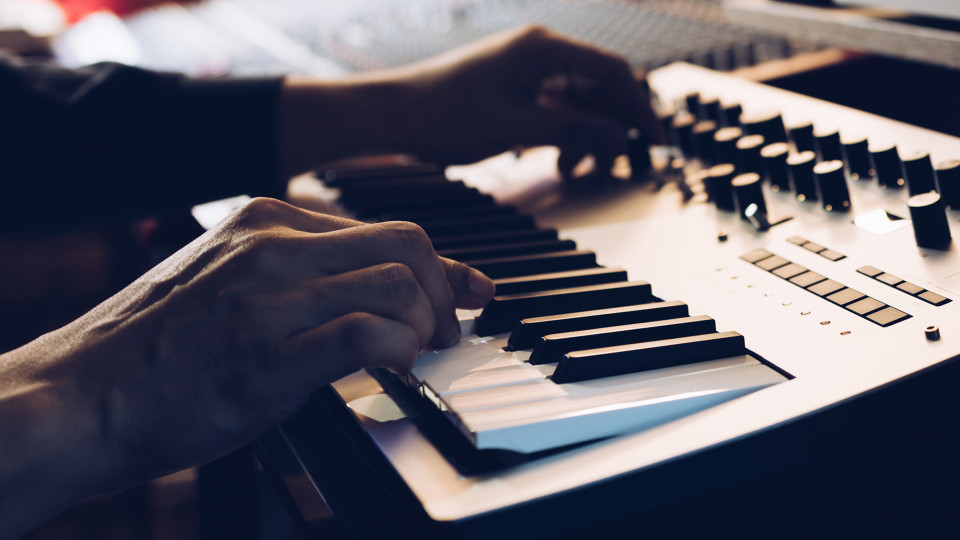 The MIDI Fund
The MIDI Fund supports projects and programs that advance engagement in music making and the varied and unique options to make, create and explore music made possible by MIDI, the Musical Instrument Digital Interface that allows musical instruments to connect to computers, tablets, cell phones and each other.
The MIDI Fund Info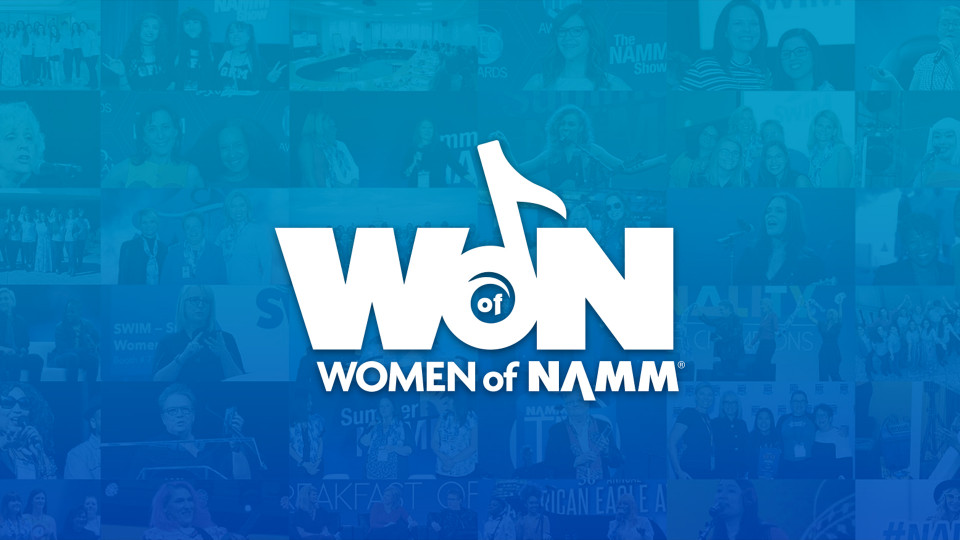 Women of NAMM (WoN) Fund
The Women of NAMM (WoN) Fund Supports women in the music products industry to develop their leadership aspirations and to broaden and deepen their leadership proficiencies.
Women of NAMM (WoN) Fund Info
The WoN Fund will be used to support women in various stages of their careers in the music products industry through the following activities:
Professional development opportunities at The NAMM Show in Anaheim, CA and at Summer NAMM in Nashville, TN
Job-shadowing and mentoring with women who are industry leaders at trade shows and other music industry events
In-company residencies
Invitation to apply to attend an annual two-day WoN leadership symposium.
Inspire an aspiring woman in the music products industry by giving the gift of opportunity. Donate to the SWIM fund today.
The WoN Fund Steering Committee
Julie Wagnitz, Director of School Music Services, Heid Music
Lisa MacDonald, Director of Vertical Marketing, Yamaha
Morgan Walker, Director of Marketing and Communications, Korg USA
Click here to learn about the current WoN Fund Award opportunities.
Together, We Can Do More
Funds are carefully administered by an expert staff to programs making a profound difference. Here is an example of the lives we've touched through NAMM Foundation-supported organization.
Spotlighting the Save the Music Foundation
NAMM Foundation funding supports the expansion efforts of Save the Music Foundation to restore district-wide music education across the United States, including Firebaugh-Las Deltas Unified.