The NAMM Foundation funds grants, research and advocacy in support of music education
Donate
Creating a World of Music Making
We envision a world in which the joy of music making is a precious element of daily living for everyone; a world in which every child has a deep desire to learn music and a recognized right to be taught; and in which every adult is a passionate champion and defender of that right.
Help us bring the gift of music making into someone's life by making a donation today.
Your Support Will Change Lives
Through its support of music making organizations that advance music education, research and advocacy, and preserve the rich heritage of music making, The NAMM Foundation is making lasting impacts - your financial gift will allow more people to make music and celebrate music education in communities across the US.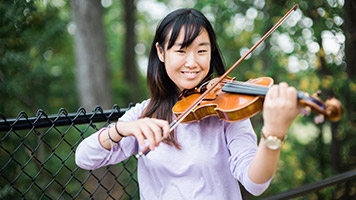 The SWIM Fund (Smart Women In Music Fund) supports women in the music products industry in the development of their leadership proficiencies and aspirations. Learn more here.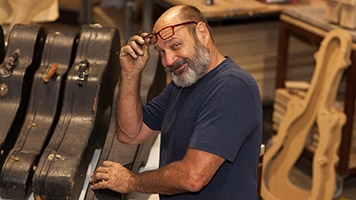 The Bill Collings Memorial Fund is established in loving memory of Bill who died July 14, 2017; he was the creative force behind Collings Guitars for over 40 years. Learn more here.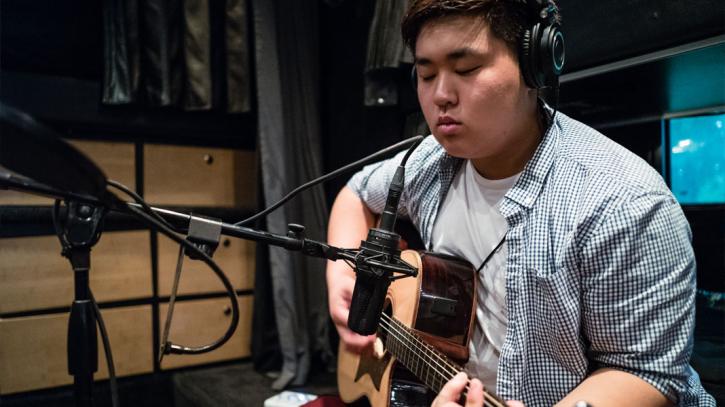 Join The NAMM Foundation Board of Directors and the NAMM Executive Committee in supporting The NAMM Foundation and its vision to create a world in which the joy of making music is a precious element of daily living for everyone. Learn more here.
Together, We Can Do More
The NAMM Foundation-Changing Lives One Note At a Time
Country Club Hills School District 160
In April 2017, Country Club Hills School District 160 was one of three school districts selected to receive a NAMM Foundation-sponsored two-day residency with the John Lennon Educational Tour Bus, a state-of-the-art mobile video and recording studio and a Support Music Community Forum that brought national recognition to the school district's music education program; the community forum can be viewed here.
The NAMM Foundation was so impressed with the commitment to music education along with student performances during the forum that we donated additional funding to support a drumline program at Meadowview Intermediate School.
Dallas Winds Symphony
Dallas Winds Symphony
The NAMM Foundation's grant supports Dallas Winds' School Band Education Enrichment program for all DISD fifth grade students along with scholarships for Dallas Winds summer camp. Through these programs, students are immersed in honing their skills, broaden their musical horizons, and are transformed by the power of music.
"We are proud to partner with the Dallas Independent School District. In the last 5 years, our combined efforts have increased band participation by 43% in an urban district that has a declining overall enrollment. Thanks to the NAMM Foundation support we are expanding our reach annually," shared Todd Toney, director of Education at Dallas Winds.
To learn more about the Dallas Winds Band Camp, click here.
The NAMM Foundation is supported by passionate people just like you...who believe in the transformative powers of making music and the vital importance of music education for all children.
"When someone learns how to play an instrument, their life is enriched forever."
Kevin Cranley - President, Willis Music Co. & Former NAMM Board Chairman