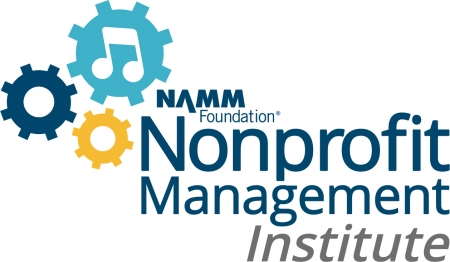 Nonprofit Management Institute
"It's great to connect with other like-minded organizations as well as NAMM members who are all working together for advocacy of music education." - Chiho Feindler, Director of Grants and Compliance with VH1 Save the Music Foundation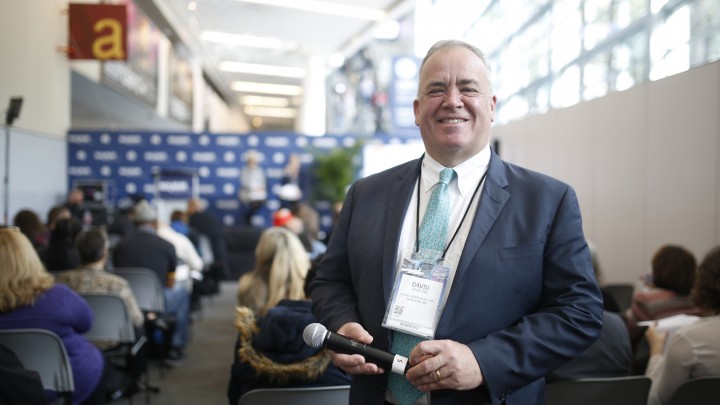 December Webinar
Moving Forward: What Nonprofits Need to Do Right Now
Thursday, Dec. 9
10:30 am-12 pm PST
The 2022 Nonprofit Management Institute:  Designing Your Nonprofit to Meet the Demands and Opportunities of the Next Decade will explore all facets of successful organizational leadership. Join us on Thursday, December 9 to network with your colleagues as we kick off this year's Institute and provide some insight on what your colleagues are thinking about right now!
The 2022 NAMM Show
June 3-5, 2022
Anaheim, California
Learn MoreGet Notified When Reg Opens
Nonprofit Management Institute at The NAMM Show
The Nonprofit Management Institute provides organizations resources to grow and succeed. The program provides a certificate of completion to partner and grantee organizations, as well as to music and arts education nonprofits that complete the series. Certifications are sent mid-April.
Who Participates
Music and arts education nonprofit organizations
NAMM Foundation Partners
NAMM Foundation Grantees
Benefits of Attending
Discover the many opportunities to equip yourself with the latest industry trends, products and tools relevant to today's music and arts nonprofit organizations.
Experience the reunion of the century
Access thousands of brands
Explore educational sessions
Connect with your community at networking events, awards shows and more
Experience hundreds of concerts & performances
Be part a historic gathering to get our industry moving forward together again
Help enable a future filled with more music
Enjoy all the attractions around Southern California
Registration
Registration will open in early 2022. Be sure to fill out the interest form to stay up to date with the latest NAMM information.
Summer NAMM
With the move of The 2022 NAMM Show to June, NAMM has decided not to hold Summer NAMM in Nashville, Tennessee, for the 2022 year, effectively combining the two shows.
Believe in Music
January 20-21, 2022
The online global gathering to unify and support the people who bring music to the world. Building on the success of 2021's Believe in Music week, the online event will include a global livestream, live education, on-demand content, networking opportunities and more! Registration is free to all who believe in music. Sign up for more information.
Questions?
Contact Jessica Cortez.
Believe in Music Week
Week of January 18, 2021
Online
Believe in Music Week, a virtual event and global gathering, unified and supported people who bring music to the world.
Resources
Watch on-demand content from previous Nonprofit Management Institute sessions.
Listen to audio recordings from education sessions: 2020 NAMM Show | 2019 NAMM Show
Listen to Podcasts?
Talking Up Music Education is a podcast of The NAMM Foundation. The episodes below feature music nonprofits and NAMM Foundation Partners/Grantees.
Guest: Joshua Simonds, Executive Director of the Percussive Arts Society
Guest: Arabian Prince, co-founder of N.W.A. and his philanthropic project, Open Labs.
Guest: David Dik, National Executive Director of Young Audiences Arts for Learning
Additional Links