Grants and Scholarships
"If you're thinking about applying for [a NAMM President's Innovation Award], just try. Be your authentic self and just try."- Stephanie Landino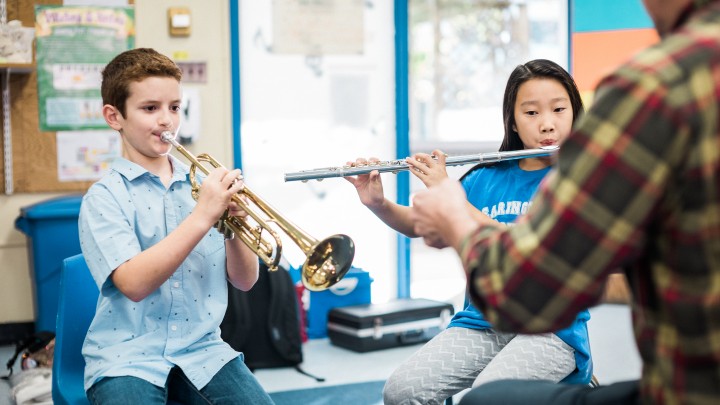 Photo by Rob Davidson
Music Making Grants
At this time, Music Making Grants are by invitation only.
Music Making Grants support nonprofit public service organizations that expand access and opportunity to music education for thousands of individuals and provide innovative music education and hands-on music-making programs.
For the past several years, The NAMM Foundation has received hundreds of requests for grants and is grateful for nonprofit organizations around the world that seek to provide opportunities for people of all ages to learn and make music. The hundreds of requests received every year far surpassed the Foundation's budgetary resources for grants. Therefore we are currently not reviewing additional organizations to be invited to apply to be considered for a grant.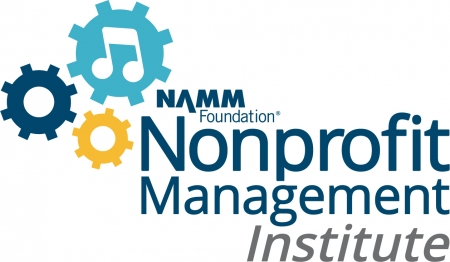 Nonprofit Management Institute
The NAMM Foundation's Music Making Grants are one aspect of the Foundation's activities. We invite and encourage you to participate in the Foundation's Nonprofit Management Institute, which offers educational opportunities to advance nonprofit organizations. The institute offers a series of progressive sessions covering best practices, fundraising, governance, and more. The program provides a certificate of completion to partner and grantee organizations, as well as to musical nonprofits that complete the series. Learn more here.
Bernice Ash Memorial Award
The award honors the remarkable life and legacy of Bernice Ash, a music retail visionary who spearheaded the expansion of the Sam Ash family-owned music stores, broadening inventory for the chain across multiple new categories. One or two award winners each year will receive a one-time grant in the amount of $5,000 for use in continued college-level or trade-related studies and a travel stipend to attend The NAMM Show in Anaheim, California. Recipients will also receive a one-year mentorship through the NAMM Young Professionals organization. The application cycle opens on July 1 and closes on Dec. 1. Applicants will be notified if they receive an award by Feb. 1.
NAMM President's Innovation Award
Cash awards of $750 are given once a year and one-time-only to selected undergraduate and graduate students to support travel needs and expenses to attend The NAMM Show in Anaheim, California. The application cycle opens on June 15 and closes on Dec. 1. Applicants will be notified if they receive an award by Jan. 9.
Women of NAMM (WoN) Fund NAMM Show
scholarship program seeks to support women with goals to connect, support, and grow as professionals and leaders, and contribute to the development of the music products industry.
Qualified applicants receive a one-time stipend of $1,500 to help cover their travel expenses, attendance and participation at The 2023 NAMM Show. Winners will also be recognized at the WoN reception during the show.
To be considered, applicants must have at least five years of experience working in the industry and seek opportunities to expand their leadership and professional competencies; be at a manager level or higher and must work for a NAMM member company.
William R. Gard Scholarship
Named for a former NAMM Executive Vice President, the Gard Scholarship is available to NAMM member employees enrolled in college.
Additional Links