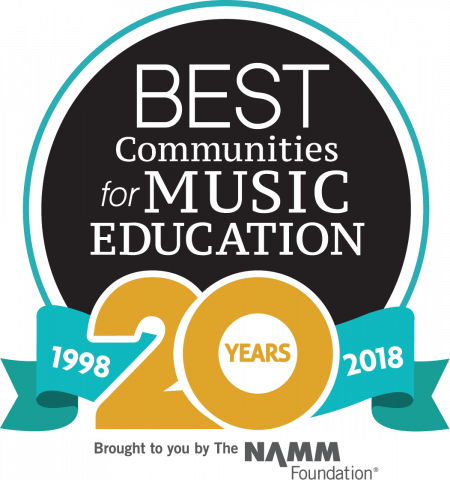 Best Communities for Music Education
The Best Communities for Music Education survey acknowledges schools and districts across the United States for their commitment to and support of music education.
Photo credit: Rob Davidson Photography
Thank you to all the schools and school districts that participated. The opportunity to apply has closed. We will announce the results in the spring.
The Best Communities for Music Education-A National Music Education Recognition Program
The NAMM Foundation's Best Communities for Music Education (BCME) national recognition program is in its 20th year of honoring the efforts of music education champions who share in the common goal to ensure access to music for all students as part of their curriculum.
Why Participate
National Recognition
Community Recognition and community pride
Increased Visibility of music education in your district, school, and community
Program Validation of your school or district's support for music education
Program Auditing tool for auditing your music program
Required Information For Survey
The following information is required. Please confirm you have access to the following data.
Student demographics
Teacher/student ratio
Music education participation rates
Music education and/or fine arts requirements for graduation or as required by curriculum
Knowledge of music education elective
Teacher qualifications
Standards for assessing music education
Music facilities
Budget
We encourage you to review the survey PDF and collect the necessary data before submitting your online application.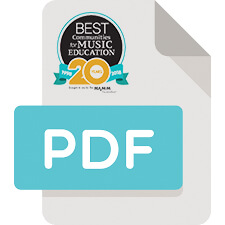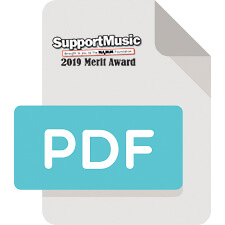 FAQs
What is the difference between the Best Communities for Music Education and SupportMusic Merit award?
The BCME award is for a district to be acknowledged that serves students across grade levels and multiple schools.
The SupportMusic Merit (SMMA) award is for an individual school to be acknowledged. It is a "school-only" distinction and can be a charter, private and parochial school seeking the designation.
Can I win both the BCME and the SMMA designation?
No, you must apply on behalf of your school or district. If your school is part of a district, we suggest you work with the district to be considered for a BCME award.
Will multiple applications for my district or school be considered?
No. Only the first application per district or school will be considered so please coordinate with the other administrators.
How long does it take to complete the survey?
Due to detailed questions, participants should allow approximately 30-45 minutes.
Questions?
Contact Sharon Bryant.