Talking Up Music Education is a podcast from The NAMM Foundation that shares news and stories about music education. Episode 50 features an interview with Grammy-nominated, singer-songwriter Vanessa Carlton. Carlton is one of several artists recorded and broadcast live from The 2018 NAMM Show. Interviews include Hunter Hayes, OK Go and more.
"My mom is a piano teacher," said Carlton. "I mean, I just can't tell you how over the moon she is about teaching."
In this episode, Carlton shares her feeling of freedom as a songwriter and her philanthropic work with Nashville schools. Watch the podcast interview with Carlton on YouTube, or download and listen below.
Listen to the Podcast
Sound Bites From the Podcast
"The truth is everything. [Truth] has to be in your art [and in] your work." – Vanessa Carlton
"Almost every artist probably has fallen into that weird chapter in their writing where they're like, wait should I try and write something that I think is going to be a huge thing? I mean, it never works, in my experience." – Vanessa Carlton
"Your audience only wants you. They just want you. If you're going to connect in a real way with other people over your expression, they are not interested in you trying to figure out what they want, that kind of concept." – Vanessa Carlton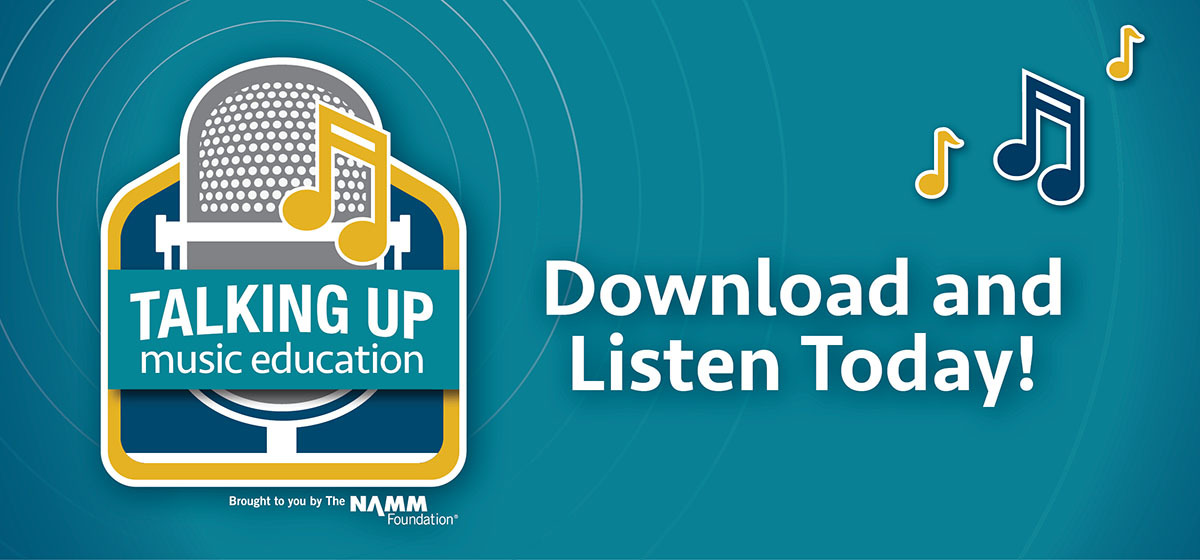 Are You a Fan of Singer-Songwriters?
Listen to the following episodes.
Ben Folds:
Sugarland's Kristian Bush:
Emmy Lou Harris and Vince Gill:
TOWNE:
Talking Up Music Education is a podcast produced by The NAMM Foundation about music education. Host Mary Luehrsen chats with teachers, parents, students and community leaders who share stories about what they are doing to create music learning opportunities. Please download, share and subscribe to keep up with the stories that make a difference in music education advocacy.
Subscribe to Talking Up Music Education
Where to subscribe: iTunes | Google Play | Stitcher