MAC: Bridging The Gap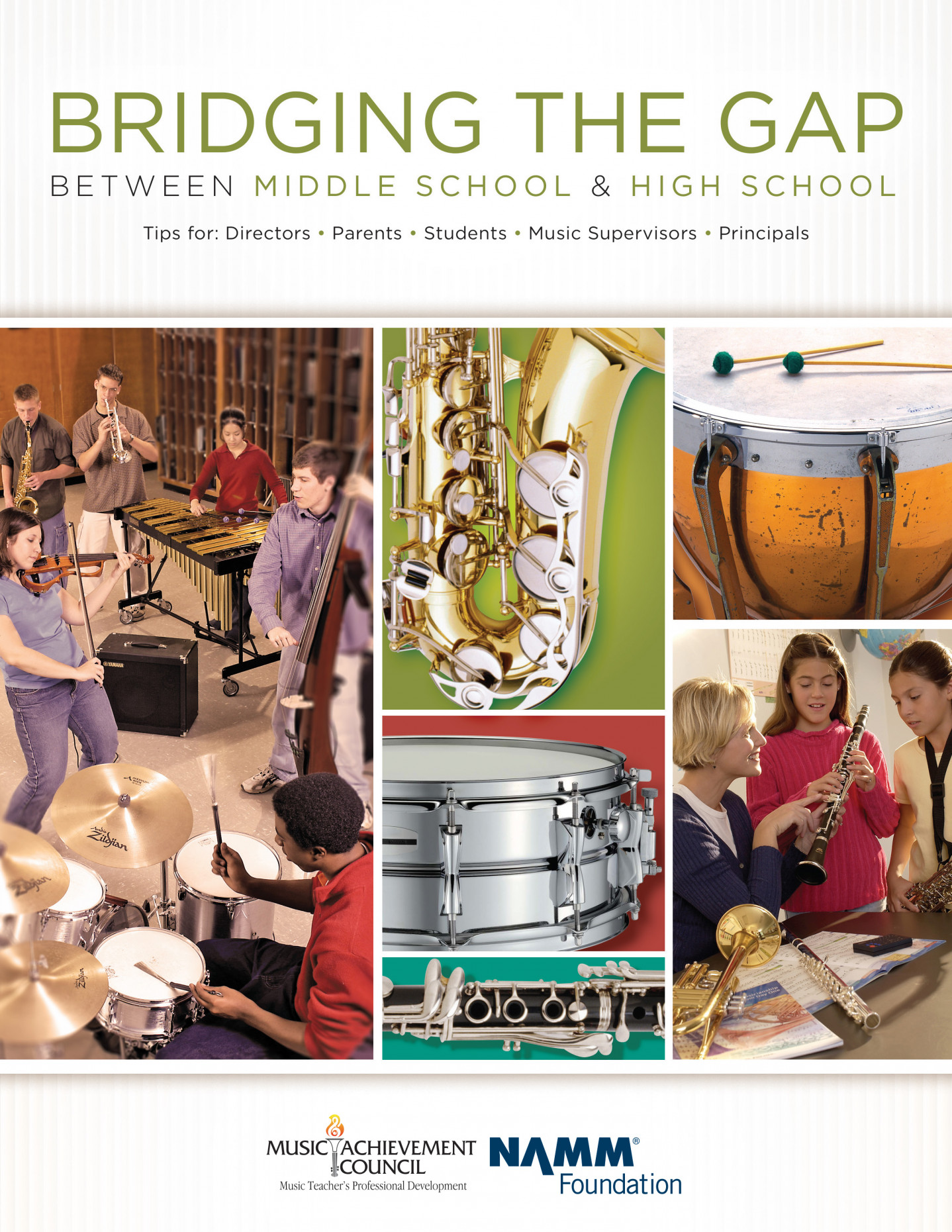 Bridging The Gap Between Middle School and High School
Brought to you by the Music Achievement Council, Bridging the Gap brings together the efforts of Middle and High School teachers, parents, principals, music supervisors and yes, students themselves, has a profound effect on recruiting, and especially retention going from Middle to High School. The key to successful retention is ACTION. On the next pages are a number of strategies that successful instrumental music educators and their constituents use to ensure a seamless transition from the first day that the student picks up their instrument through high school graduation—and beyond.
To order, please visit Hal Leonard.
Dealers may order from Hal Leonard by calling 800-524-4425 or by emailing sales@halleonard.com.