MAC: A Practical Guide for Recruitment and Retention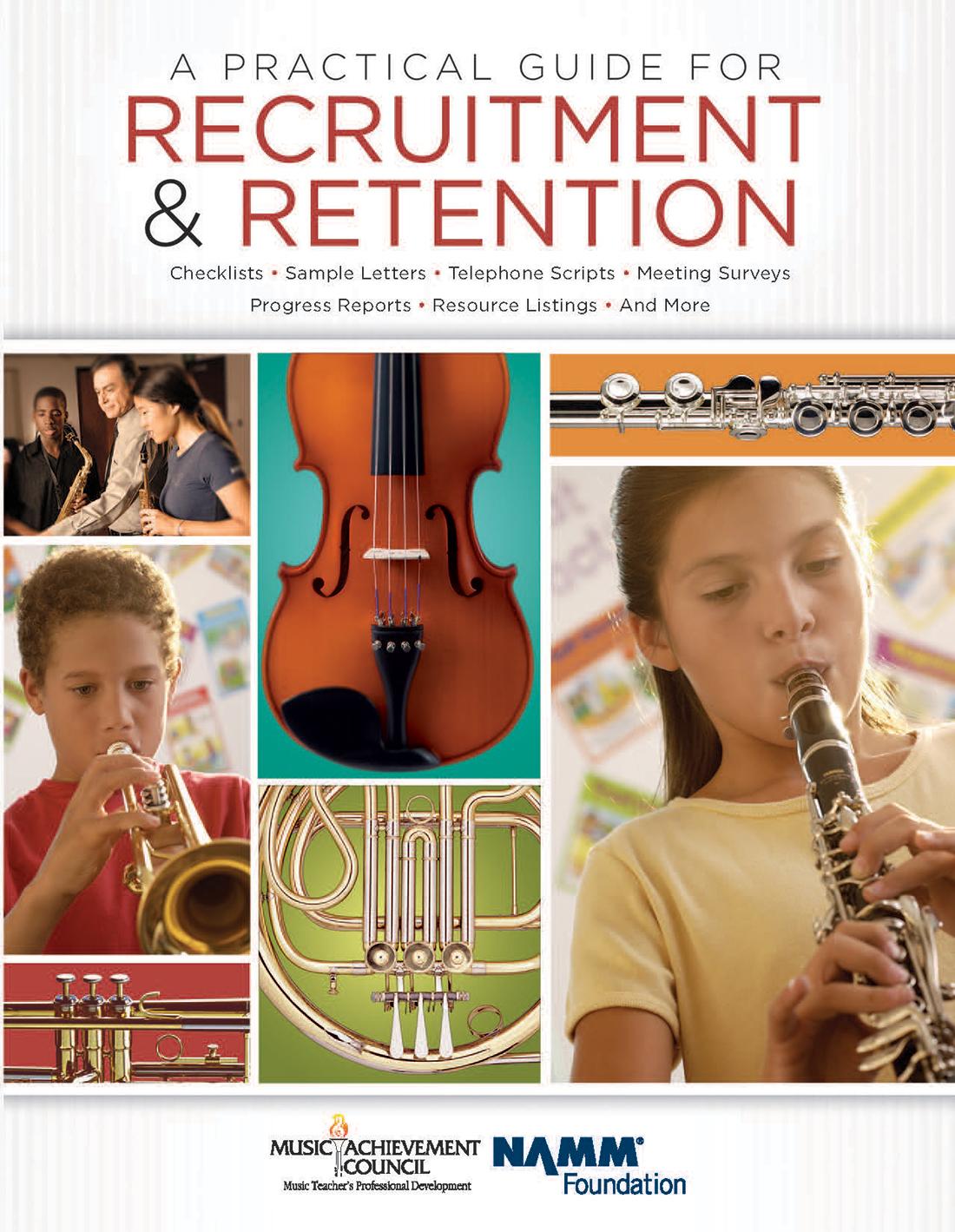 A Practical Guide for Recruitment and Retention
A Practical Guide for Recruitment and Retention brought to you by the Music Achievement Council is the most complete manual on recruiting and retention for beginning instrumental music, compiled from ideas and practices of music teachers, music dealers and the music products industry.
Recruiting for beginning instrumental music is a year-round job. Although the director's task may be challenging, there is a great deal and variety of help available.
This booklet describes recruiting methods being used successfully today by directors in schools throughout the country. Some methods differ widely, but all are techniques that have been tested in action and are proven to work. The content here reflects the combined experience of successful educators and school music dealers. That is why this is a practical guide to recruiting and retention for veteran teachers, beginning teachers and future teachers.
One key person not in this booklet is you. It is up to you to add your personality and style to the techniques explained. You can do this by:
Rewriting the sample letters
Designing your own forms
Setting up schedules that fit your school system
Giving everything your personal touch
The yearly cycle presented in this publication is designed to increase the number of
students recruited and keep them in the program. Two methods to improve retention
run through this booklet:
Don't miss any prospective students, especially the good ones — high quality is
one of the keys to retention. Don't try to avoid dropouts — rather, strive to improve retention
This entire booklet is contained on the enclosed CD-ROM. You can tailor any of the
contents to your needs.
"The recruitment and retention of students is one of the most difficult tasks a music educator faces today. This guide provides the tools that are essential to your success and the success of your program in the area."
-Larry Clark, Composer/Author, Clinician
To order, please visit Hal Leonard. Dealers may order from Hal Leonard by calling 800-524-4425 or by emailing sales@halleonard.com.