Talking Up Music Education is a podcast from The NAMM Foundation that shares news and stories about music education. Episode 46 includes an interview with OK Go's Drummer Dan Konopka.
Konopka is one of several artists recorded and broadcast live from The 2018 NAMM Show. Interviews include Hunter Hayes, Vanessa Carlton and more.
"I have a six-year-old at home and having musical instruments around the house is really important," said Konopka. "The school we picked for him has got a really strong musical component to it, and that's important to us."
In this episode, Konopka shares childhood stories of playing the drums and the band's origin story.
Watch the podcast interview with Konopka on YouTube, or download and listen here.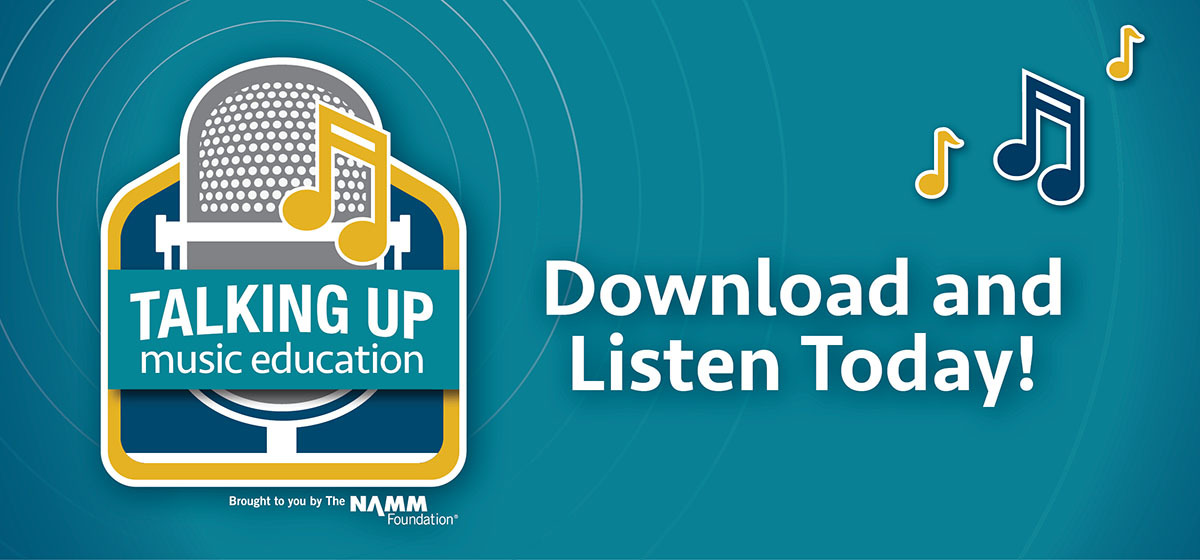 Listen to the Podcast
Sound Bites From the Podcast:
"Electronic music… it's so readily available. If [students] have an iPad or something, they can make beats. What they're listening to on the radio, they can pretty much accomplish that sound." - Dan Konopka
"A few times a week, we get emails from people all over the world that use our videos as examples for their physics classes or the math classes and stuff like that. We just felt like it was a natural move to get into that arena and sort of talk about the things that are happening in our videos." - Dan Konopka
"[In our music videos] we sort of reiterate in a language that teachers can use with their students." - Dan Konopka
Are you a fan of innovative music? Listen to the following podcasts:
"Weird" Al Yankovic
Arabian Prince
Black Violin
Talking Up Music Education is a podcast produced by The NAMM Foundation about music education. Host Mary Luehrsen chats with teachers, parents, students and community leaders who share stories about what they are doing to create music learning opportunities. Please download, share and subscribe to keep up with the stories that make a difference in music education advocacy.
Subscribe to Talking Up Music Education
Where to subscribe: iTunes | Google Play | Stitcher