The NAMM Foundation hosted several Community Music Making events at The 2020 NAMM Show. Programming kicked off on January 18 with the All-industry Drum Circle, and was followed by Roomful of Pianos performances on Jan.19 and 20, and a Ukulele Circle on Jan.19.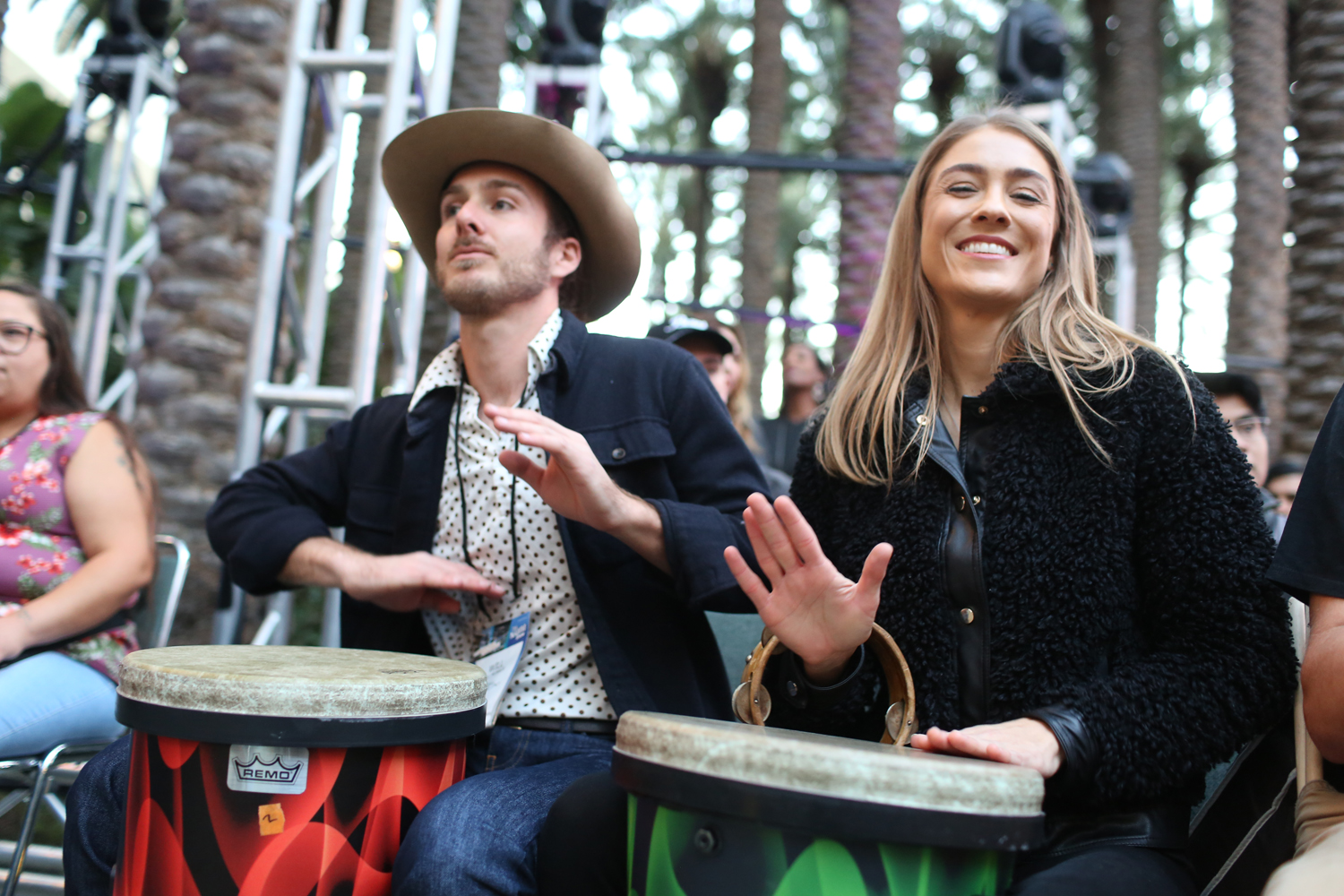 The All-industry Drum Circle
The All-industry Drum Circle at The NAMM Show is the quintessential tradition that brings together a strong community of music makers. In collaboration with Remo, Inc., and led by facilitator Arthur Hull, the experience brought 450+ participants to the circle.
According to John Fitzgerald, Manager of Recreational Music Activities at Remo, the joyful spirit of the Drum Circle is infectious for all parties- participants as well as the (100+) people who stand just outside the circle, rocking, smiling and sometimes dancing.
"My hope, and actually my experience, is that folks who participate in drum circles and other rhythm-based programs come away with a greater sense of their unique gifts, creativity and ability to connect both to themselves and their community," said Fitzgerald. "This often leads to a desire to find ongoing drum circles in their locality, a greater appreciation for music making, drumming in particular, and an 'I can do this!' awareness that may lead to studying the instrument they have always wanted to play."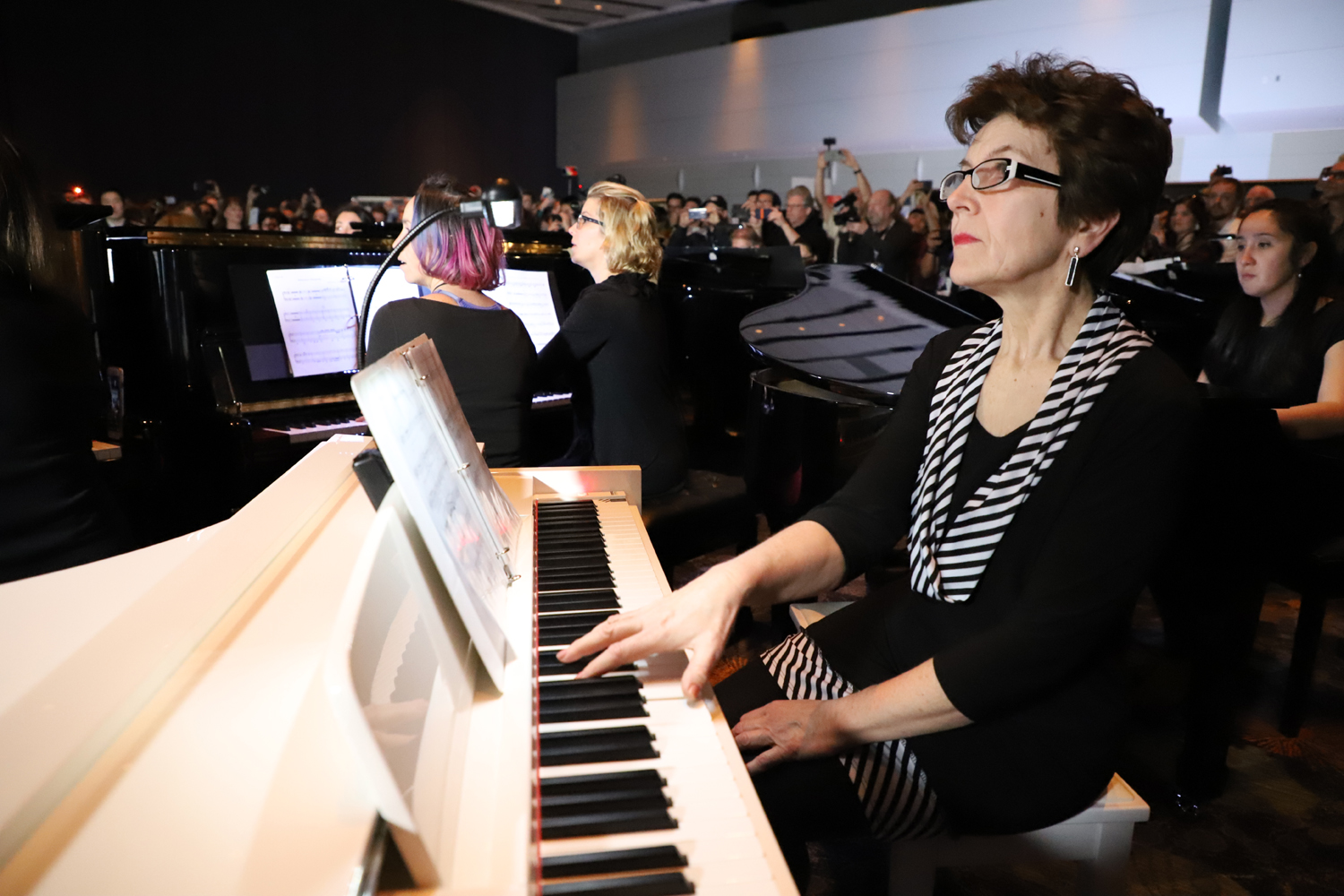 Roomful of Pianos
For the last two years, Roomful of Pianos features spectacular multi-piano music for dozens of players. The festivities continued this year at The 2020 NAMM Show with two rhapsodic nights of multi-piano masterpieces: Hungarian Rhapsody No. 2, and Bohemian Rhapsody.
"Roomful of Pianos is a wonderful opportunity to give people a chance to experience the amazing versatility which the piano offers," said Abby Thomsen, a Roomful of Pianos participant. "In a time when the acoustic piano is struggling for traction among young artists, these performances may help to create greater interest and excitement."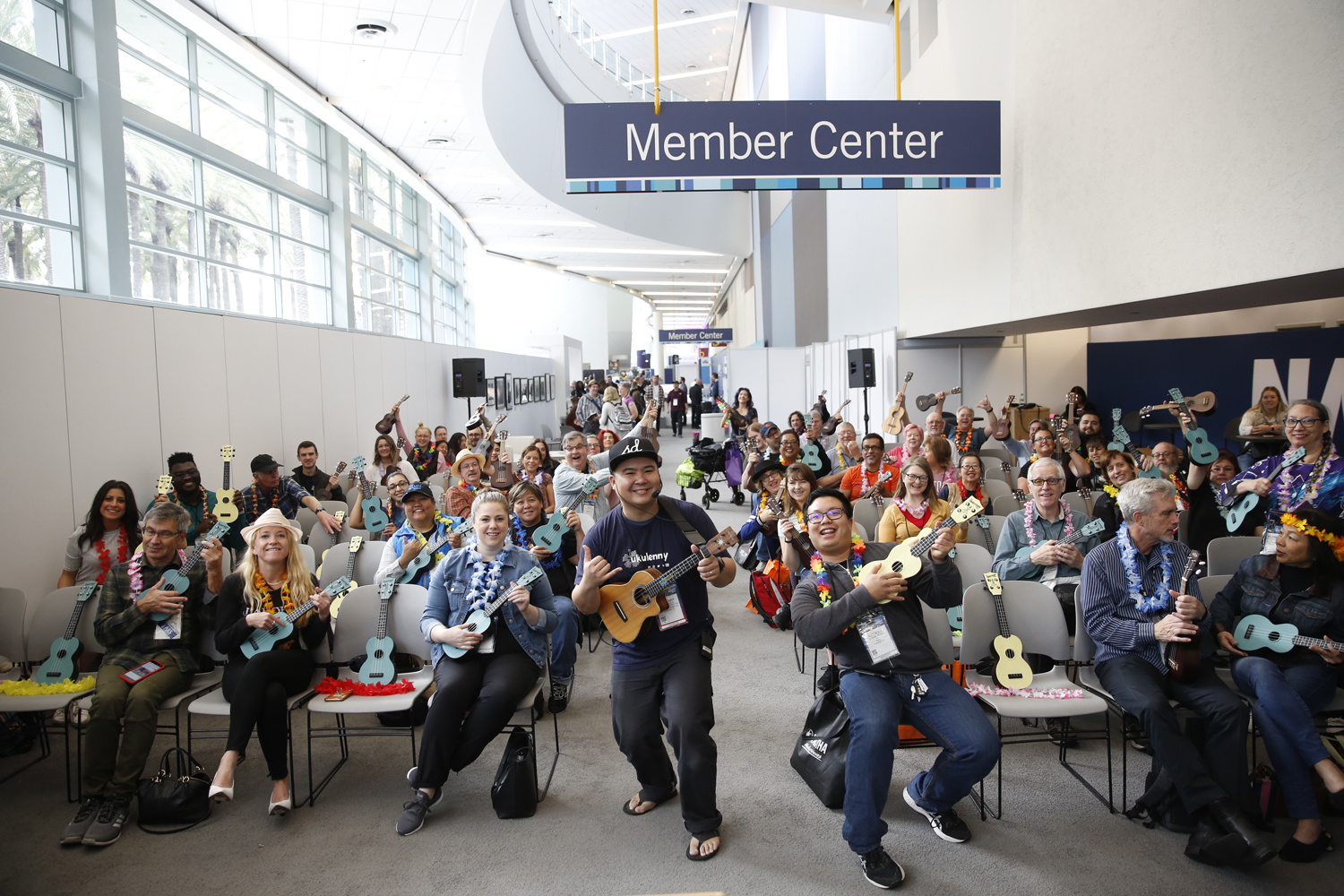 Ukulele Circle
On Sunday, January 18, NAMM members and show attendees gathered in the Member Center of the Anaheim Convention Center to participate in the Ukulele Circle. Attendees were given the opportunity to play Kala brand ukes while learning the basics from expert facilitator Ukulenny.
Songs included covers from artists Katy Perry, Bruno Mars and Neil Diamond.
"I really love how the uke circle brings an array of different musical enthusiasts together- from uke aficionados to guitar converts, music educators to lifelong students," said Ukulenny. "Our community moves forward every year. I'm starting to see the same players grow with their skills, which makes me excited to bring our circle to the next level in years to come."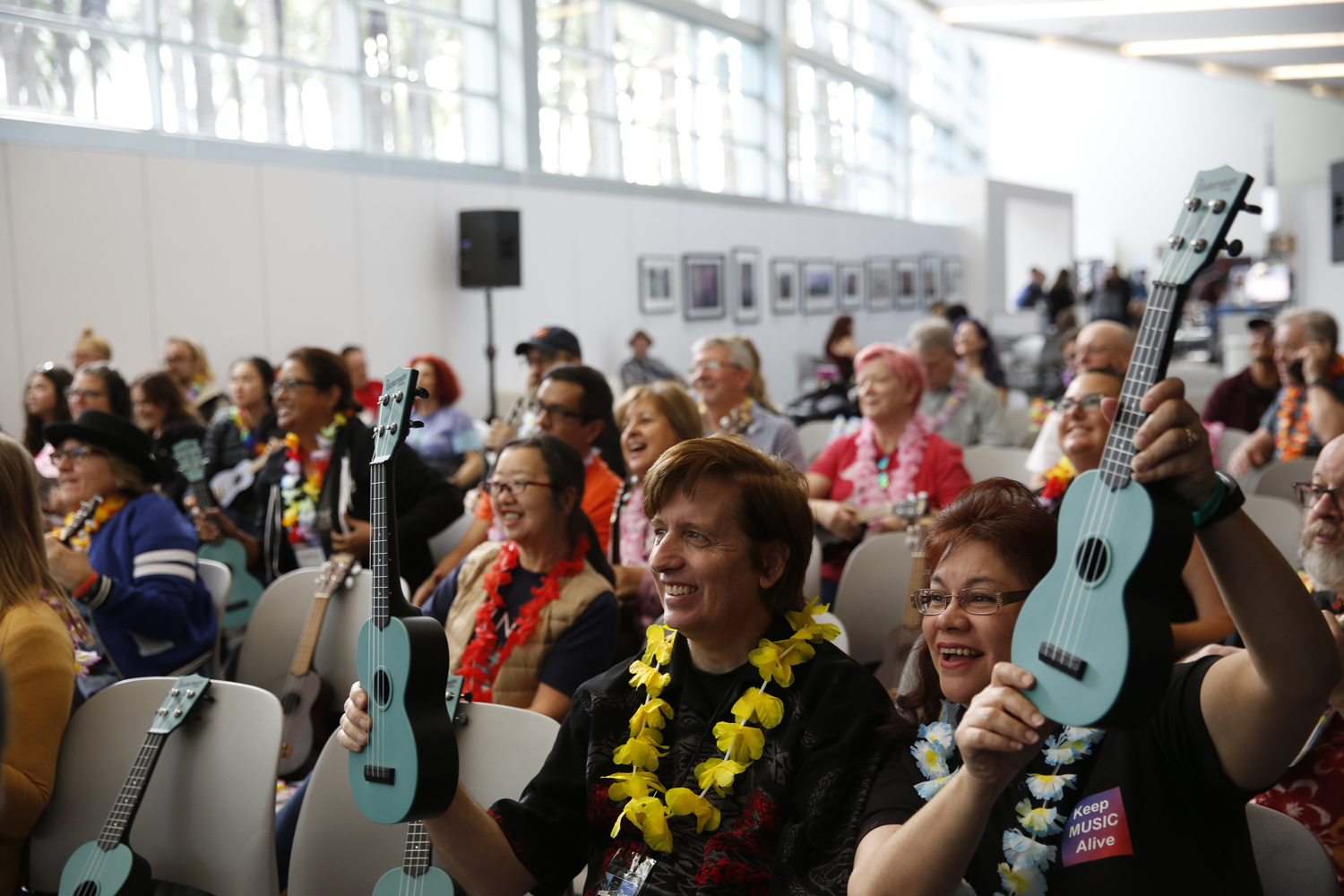 Photography by NAMM Staff.