NAMM Foundation programming for Believe in Music includes fall webinars (Sept.-Dec.) for college faculty and students, music educators, music service organizations, music makers and more.
About the Webinar
Career Development & Entrepreneurship Workshop
How can university music students effectively prepare for career success in today's challenging environment? How can music faculty enhance their own professional progress and assist with meaningful career plans for students? In a dynamic and interactive 1-hour webinar, attendees will explore these issues with artists, students, and music career development experts. Webinar attendees will take away professional development tools and connections in addition to an awareness of relevant resources available through CMS and GenNext. This session is in collaboration with The College Music Society.
Moderator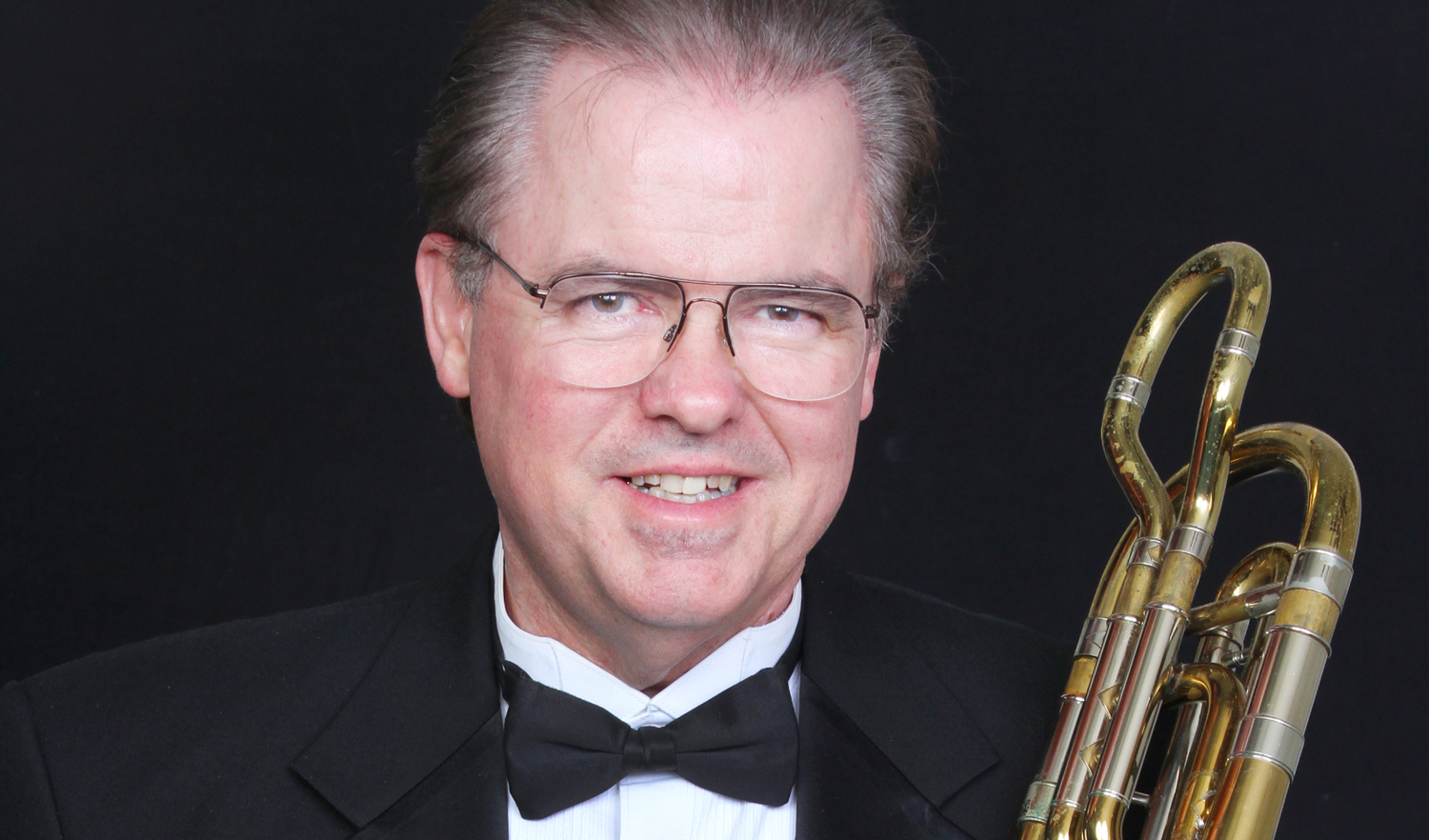 Dr. Michael Millar, Lecturer Emeritus, Music Industry Studies, California State Polytechnic University, Pomona
Dr. Michael Millar has been a music faculty member at Cal Poly Pomona since 2004 and served as the Director of the Center for Community Engagement for the University from 2013-18. He is a member of the Arts Commission for the City of Santa Clarita, California, and was its founding Chair. Dr. Millar previously served as interim Director of the Entrepreneurship Center for Music at the University of Colorado - Boulder. He holds the degree of Doctor of Musical Arts, with concentrations in Performance and Arts Administration, from Claremont Graduate University, where he studied management and leadership with Peter F. Drucker and Jean Lipman-Blumen. He is a credentialed Associate Certified Coach of the International Coaching Federation and serves individual coaching clients in professional development and nonprofit management. His consulting clients have included Claremont Graduate University and the Getty Leadership Institute.
Panelists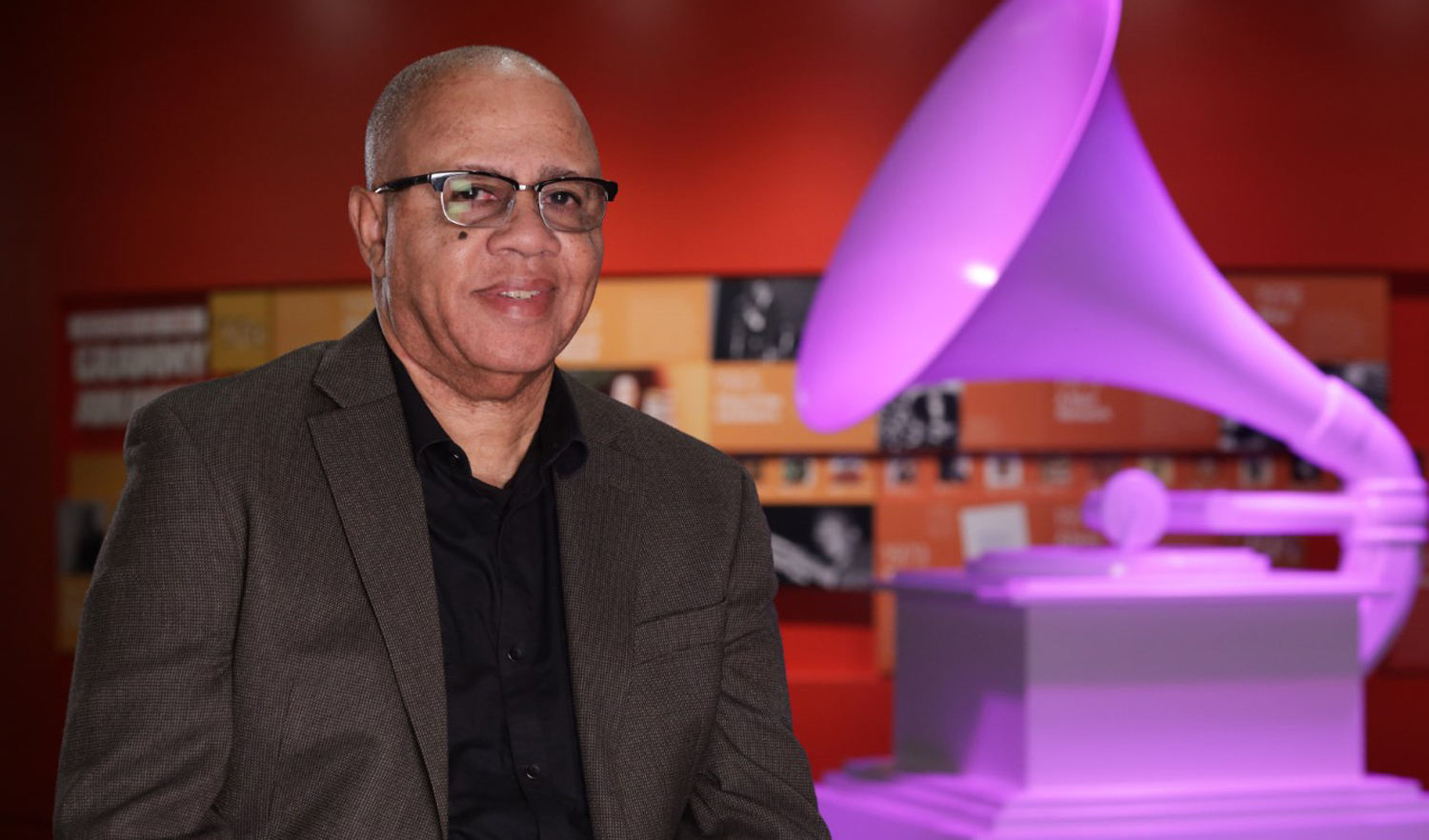 David Sears, Vice President, GRAMMY In the Schools unit of the GRAMMY Museum
DAVID R. SEARS has been with the company for more than 25 years and was integrally involved with the development and successful implementation of all of the company's national education initiatives (e.g. GRAMMY In The Schools, GRAMMY Career Day, GRAMMY SoundCheck, GRAMMY Jazz Program, GRAMMY Camp, Music Educator Award, GRAMMY Signature Schools, GRAMMY Session, etc.). He and his team have worked in some capacity with every department of the Recording Academy family of companies fostering a collaborative, effective and efficient environment.
His professional background is multi-faceted including being a public high school music educator, professional musician, music director, composer, arranger, conductor, producer and more. He has performed or worked with scores of outstanding practitioners in entertainment such as Harry Belafonte, Jeff Beck, Coolio, Foo Fighters, David Foster, Andy Griffith, James Jamerson, Quincy Jones, Danny Kaye, Dave Koz, Dave Matthews, Rickey Minor, Oscar Peterson, Horace Silver, Esperanza Spalding, The Temptations, Justin Timberlake, Kirk Whalum, Gerald Wilson, and Jonathan Winters. Additionally, he has taught students who are successful music professionals including GRAMMY winners in the performance, producing, arranging and audio engineering fields. These former students are working or have worked with Stanley Clarke, DeBarge, Dr. Dre, Kurt Elling, Duke Ellington, Green Day, Alicia Keys, Gladys Knight, Gerald LeVert, Mary Mary, Paul McCartney, Ozomatli, Charlie Puth, Sting, Kanye West, Stevie Wonder and more.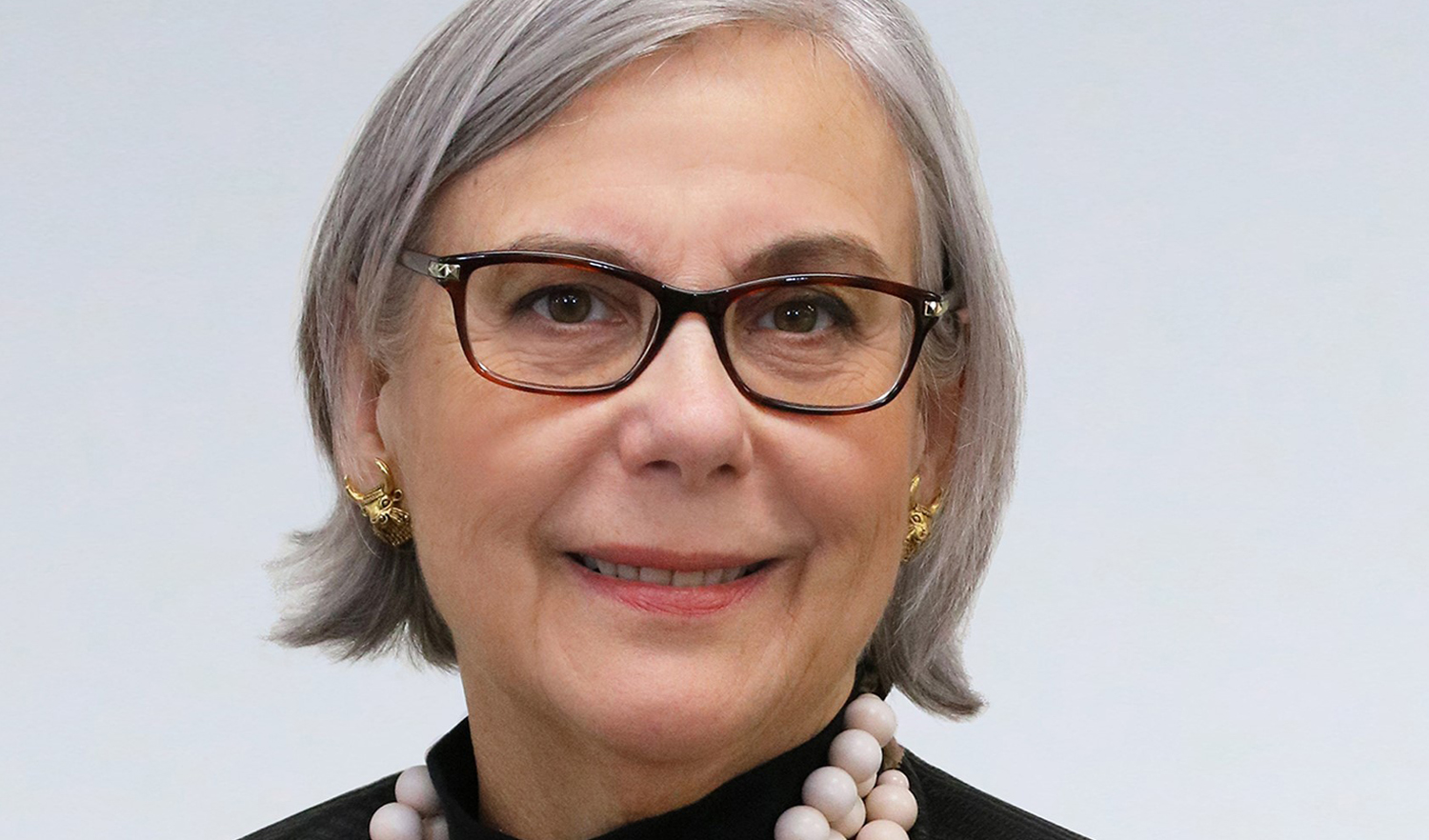 Mary Luehrsen, Executive Director, The NAMM Foundation
Mary Luehrsen is director of public affairs and government relations for NAMM, the National Association of Music Merchants and Executive Director of the NAMM Foundation. Since 2001, Luehrsen has directed NAMM's government relations and advocacy efforts and guides the organization as an international leader for music education. In addition, she directs the 120-year old organization in policy and advocacy issues that impact global music product businesses. Luehrsen is the NAMM Foundation's inaugural executive director since its formation in 2006. The NAMM Foundation focuses on supporting music research, and philanthropic and public service programs that advance music making opportunities for people of all ages and abilities.
The Foundation's various signature programs – Best Communities for Music Education, President's Innovation Awards, SupportMusic Coalition, Talking Up Music Education podcast and the Coalition on Coalitions – exemplify Luehrsen's focus on rallying talents and energies of people and organizations to advance opportunities for people of all ages and abilities to know the joys and benefits of making and learning music. A former professional flutist and music teacher, Luehrsen acknowledges her inspiration for work as a music education advocate to her first music teachers in rural Wisconsin and a belief that music is a critical force in our world to unite and engage people everywhere.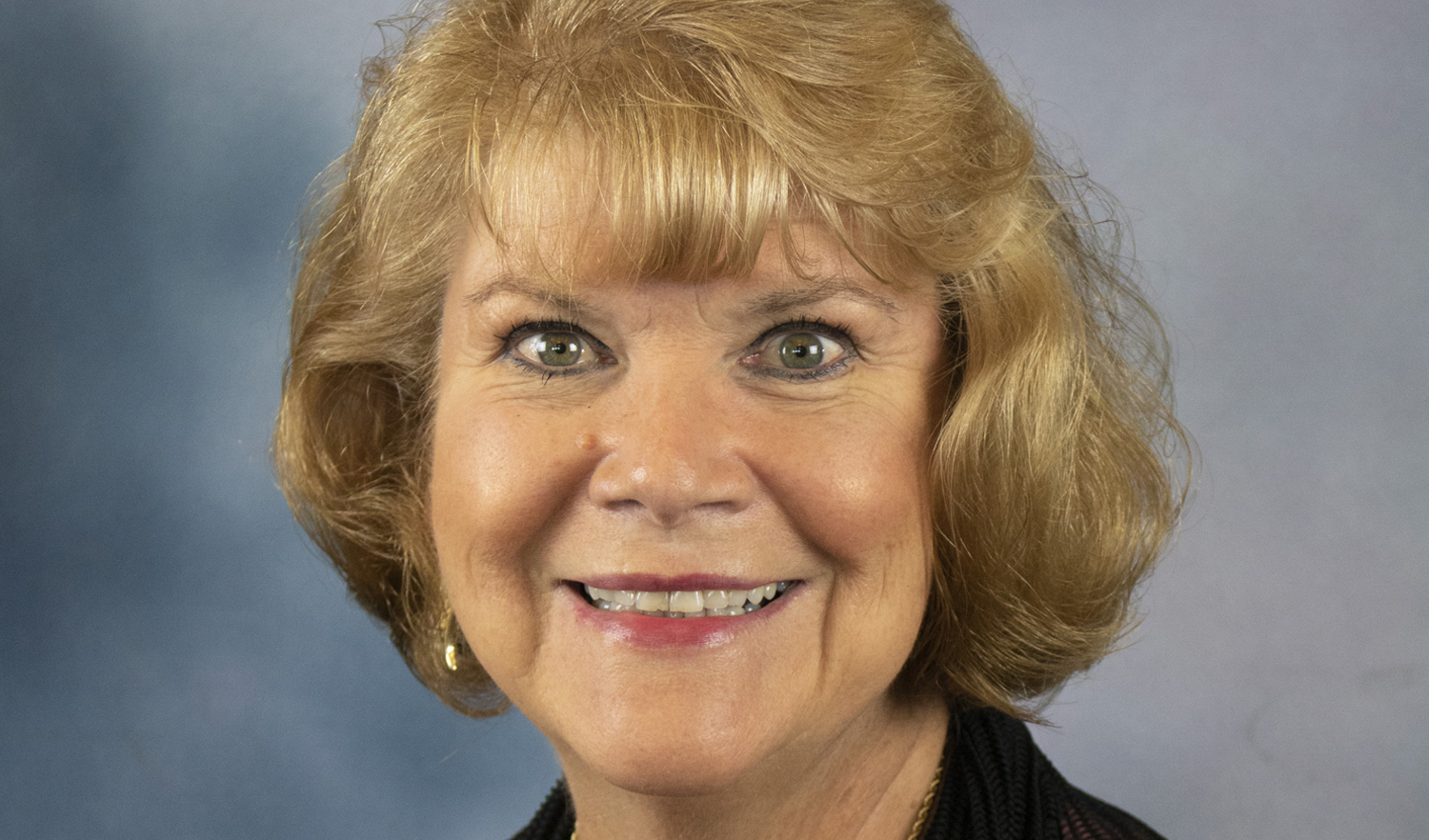 Nancy Barry, Professor and Coordinator, Music Education, Auburn University
Nancy H. Barry is Professor and Program Coordinator of Music Education in the Department of Curriculum and Teaching at Auburn University. She earned the Master's degree and Ph.D. in music education, and certificates in Electronic Music and Computers in Music from Florida State University. Barry has numerous publications in peer-reviewed journals such as Arts and Learning, Psychology of Music, Journal of Music Teacher Education, Contributions to Music Education, UPDATE, and Bulletin of Research in Music Education, and is a frequent presenter at national and international professional conferences. Barry is an active member of professional organizations such as NAfME and the College Music Society (CMS). Professional service includes past President of the CMS Southern Chapter, National CMS Secretary from 2016 – 2018, and currently co-chairing the CMS Career Development Committee.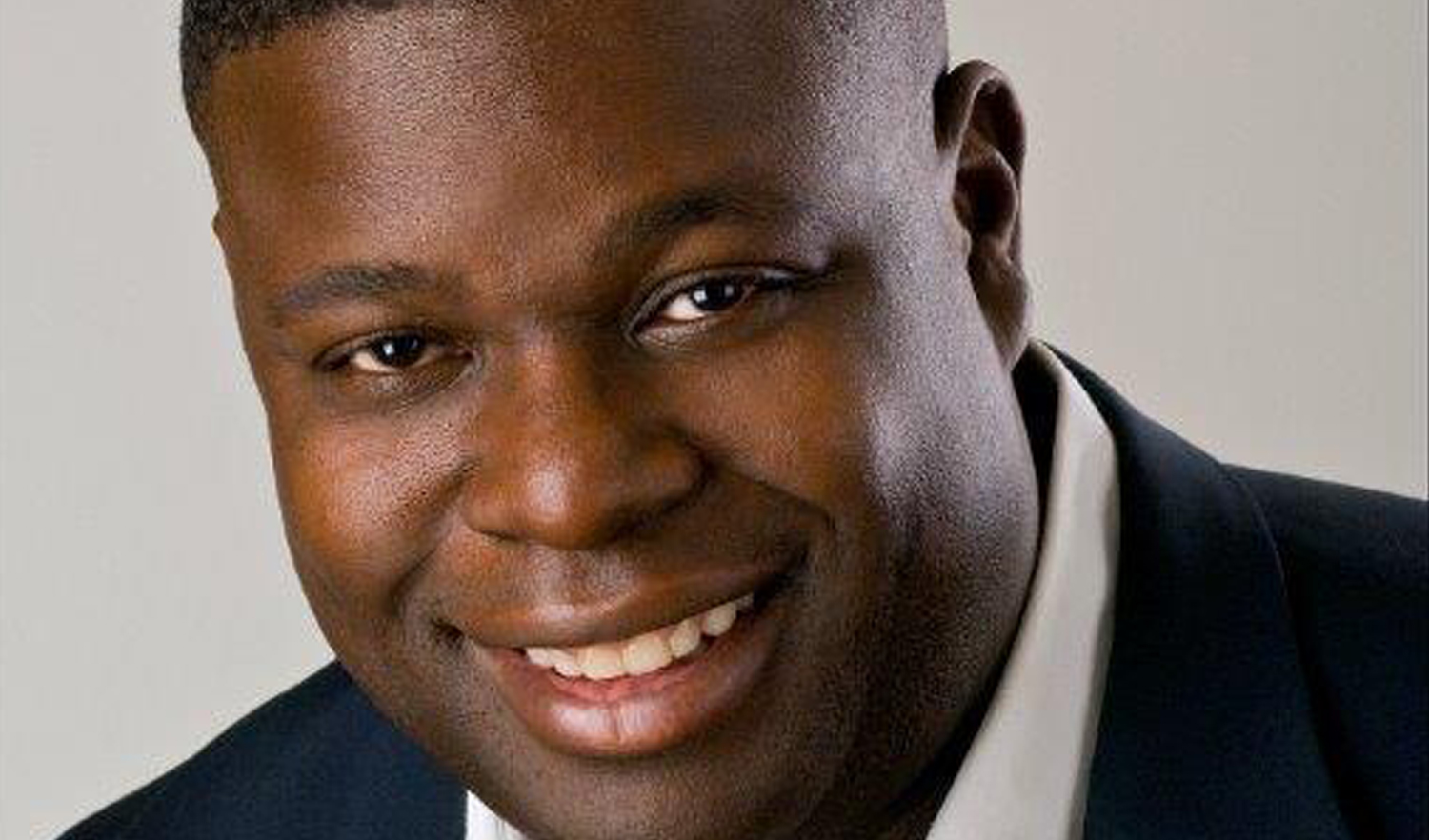 Tony White, Coordinator, Music and Entertainment Education
Anthony "Tony" White-Music Educator, musician, arts advocate integrally involved within all aspects of the music community in Los Angeles and beyond. He is the Coordinator of Music and Entertainment Education in the Beyond the Bell Branch of the Los Angeles Unified School District. He received his Bachelor of Arts degree in Music Education from the University of California, Riverside and his Master's of Science Degree in Educational Administration from Pepperdine University. He is currently researching several schools to pursue a Doctorate in Musical Arts.
Mr. White developed one of the most successful music programs in the history of Fremont High School located in the heart of what is known as "South Central". All of the bands (marching, concert, jazz and percussion) in his program were recognized and honored by the community and the city of Los Angeles for their outstanding performance and positive contributions. The band has performed at high profile events such as NFL Halftime Shows, Black Entertainment Television, Hard Rock Café and others. He has worked with artists such as Patti Austin, Michael Brecker, Kris Bowers, Kevin Eubanks, Herbie Hancock, John Clayton, Gerald Clayton, Quincy Jones, Julio Iglesias, Lionel Hampton, Eddie Van Halen, Layla Hathaway and Wynton Marsalis. Mr. White is a strong advocate for quality music and arts education programs.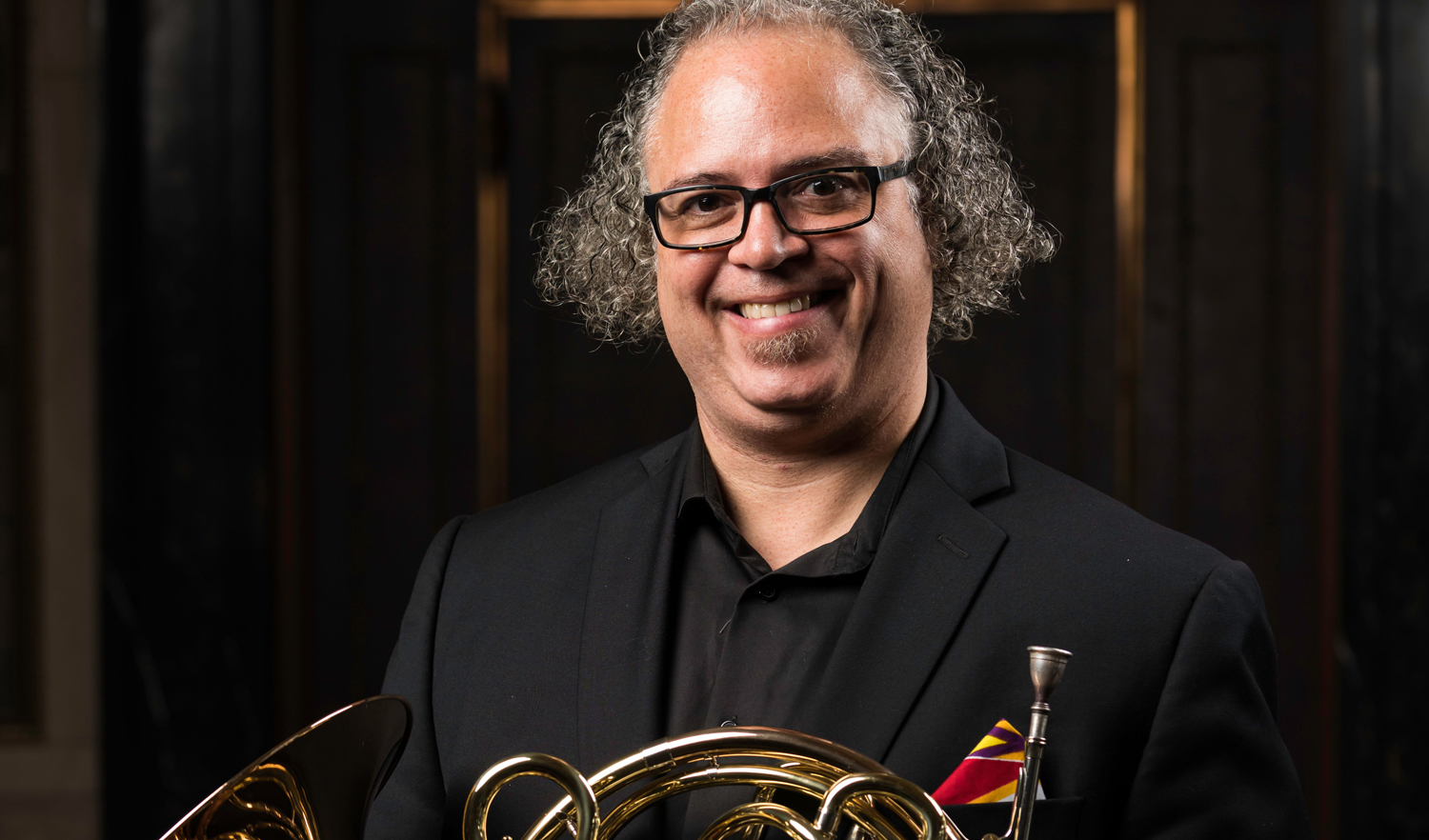 Eric Davis, Horn, Gateways Brass Collective
Hornist, Eric Davis leads a diverse musical life. He is in demand as a soloist, chamber, orchestral and Broadway, commercial recording musician. Dr. Davis is the former Principal Horn of the Philharmonic Orchestra of Queretaro, Mexico, and La Kamerata, Chamber Orchestra in Greece, and currently performs with the Gateways Brass Collective, the New Jersey Symphony, the Princeton Symphony, and the Vermont Symphony. He is a 2018 Grammy nominee for the album "The Art of Arrangement" by Doug Beavers and has performed with The Roots on the Tonight Show, Bernadette Peters, Johnny Mathis, Frank Sinatra Jr., Sharon Jones and the Dap Kings. Dr. Davis is the Horn professor at Hofstra University in Hempstead, NY. His teachers include David Jolley, Douglas Lundeen, and William Brown.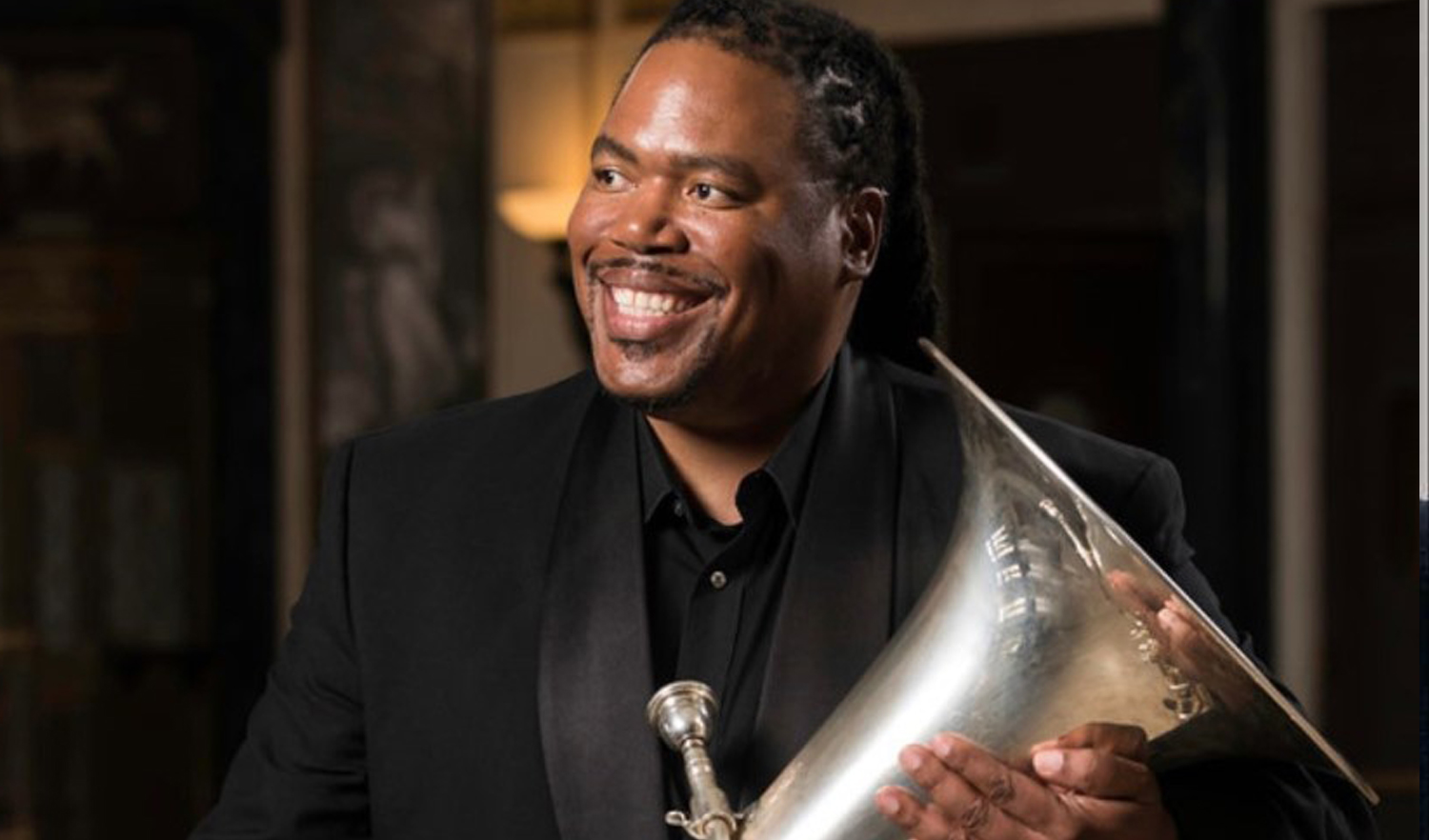 Richard White, Tuba, Gateways Brass Collective
Richard White began his tuba studies at age twelve at the Baltimore School for the Arts. He then went to the Peabody Conservatory of Music where he received his Bachelor's degree. He received both his Master's and Doctoral degrees from the University of Indiana, and became the first African American in the world to receive a DM, in tuba. Dr. White is currently in his ninth season as Principal Tubist of the New Mexico Philharmonic. He enjoys teaching at the University of New Mexico, where he is Associate Professor of tuba/euphonium and Associate Director of the Spirit Marching Band. Please visit www.rawtubafilm.com to learn more about the award winning documentary in regards to Dr.Whites, inspirational life's journey.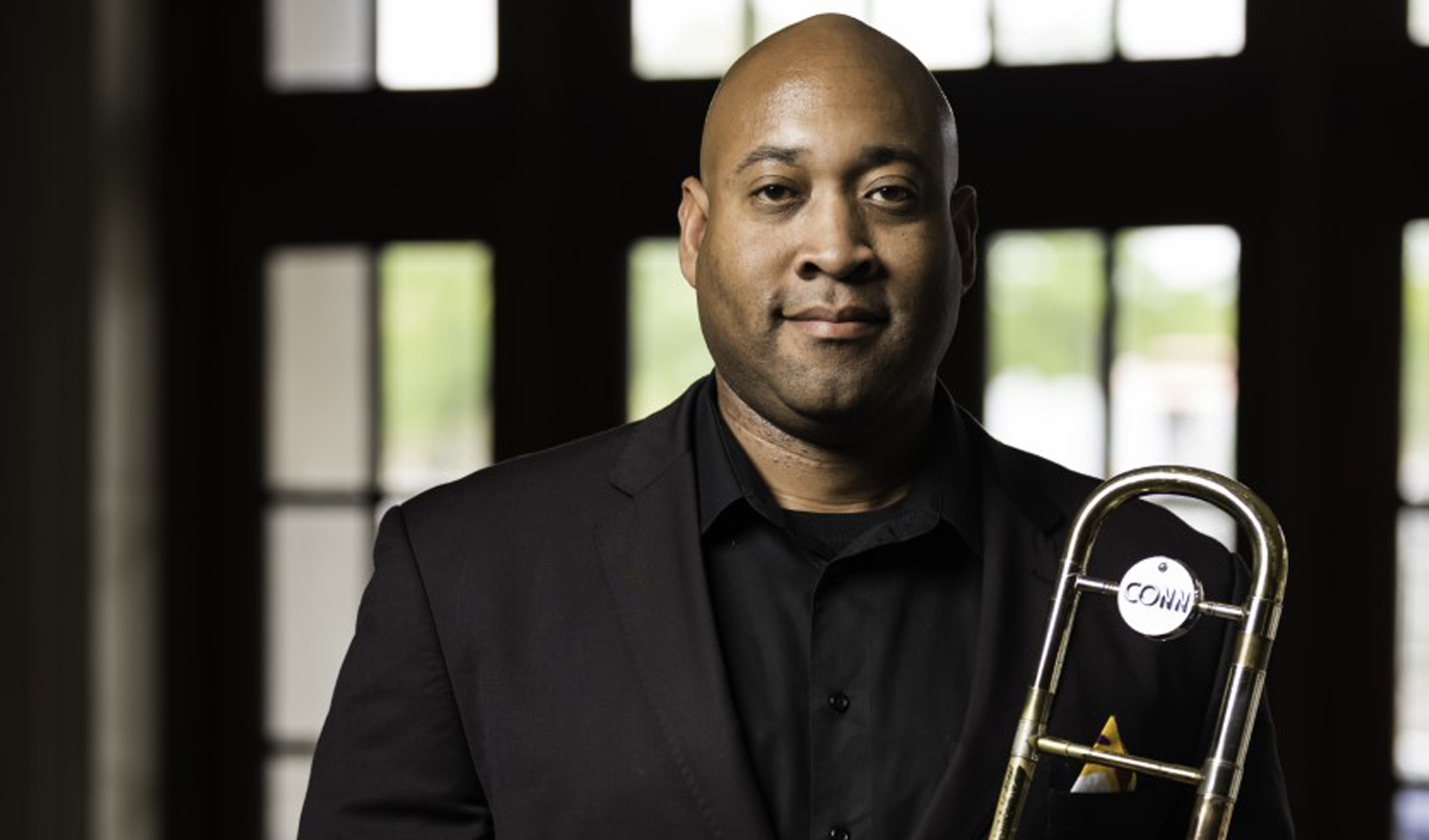 Dr. Isrea Butler, Trombone, Gateways Brass Collective
Dr. Isrea Butler holds degrees in trombone performance from the Eastman School of Music (BM and MM) and Rutgers University (DMA). His teachers include John Marcellus, Ralph Sauer, George Roberts, Tom Ervin, Michael Powell, Weston Sprott, He has played all four chairs in the world-famous Count Basie Orchestra and with many of the top jazz ensembles. In addition to orchestras and jazz ensembles, he has played 8 different NYC Broadway productions. He is the Music Department Chair at North Carolina Central University and Professor of Trombone. Dr. Butler was recently the Director of Bands and music program coordinator at The University of Maryland Eastern Shore. He was the Director of Jazz Studies and Low Brass at the University of Mary from 2013-2014. From 2012-2013 he was Visiting Assistant Professor of Music at Jackson State University from 2012-2013, where he taught trombone and conducted the University Brass Ensemble, The award-wining Jazz Combo and taught Graduate Music History. He has also taught at the Eastman School of Music, Juilliard's MAP and Rutgers University. Dr. Butler is a Conn-Selmer clinician and performing artist.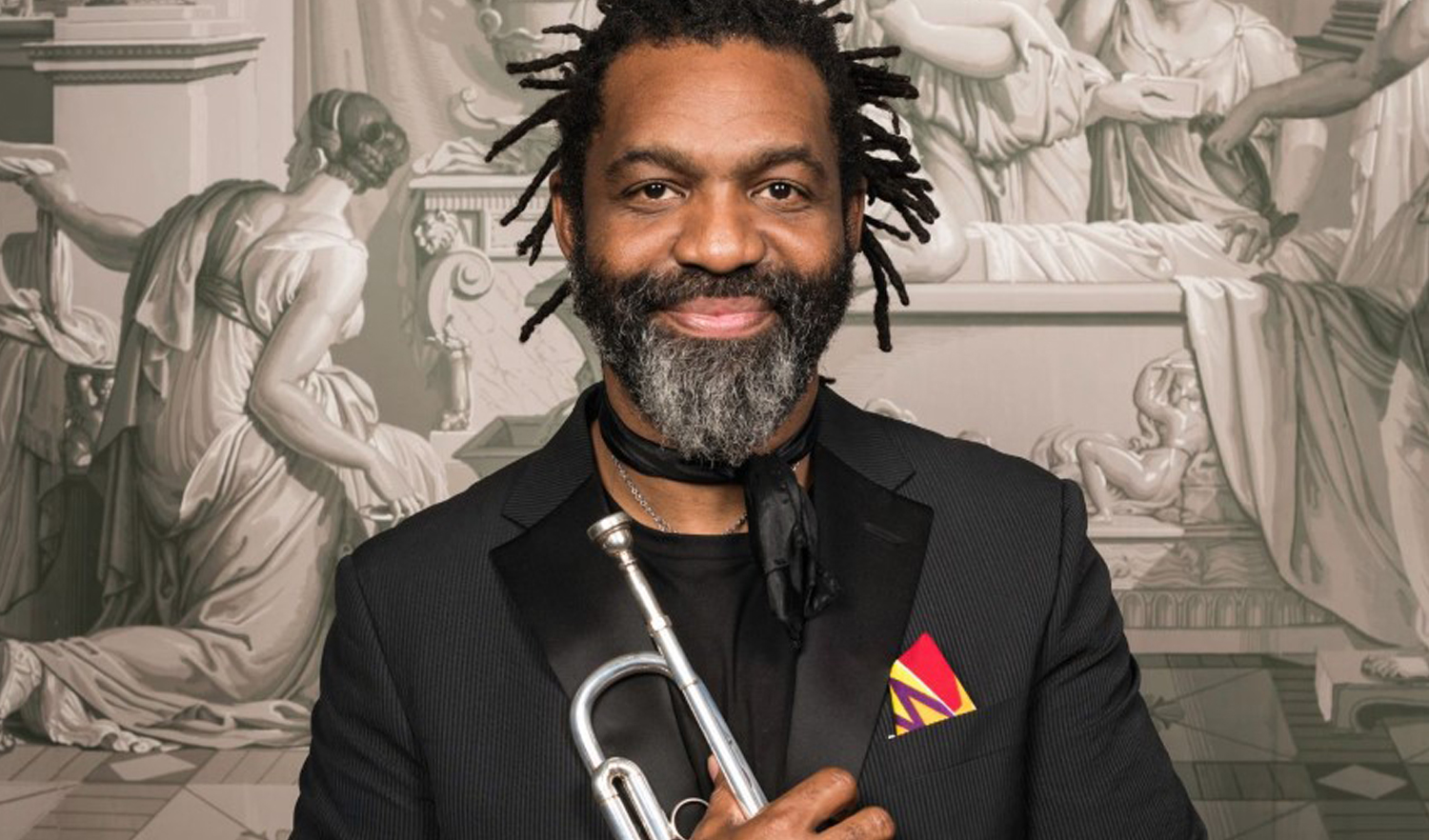 Herbert Smith, Trumpet, Gateways Brass Collective
Herb's teaching experience is varied as well, teaching musicians and non-musicians of all ages. He began his Artist and Residence work with the now disbanded Rochester Chapter of the Aesthetic Education Institute, and is frequently involved in residencies with the Rochester City School District and many school districts in the surrounding areas. Herb also does masterclasses and lectures on trumpet technique, endurance and sound production; works with high school bands and Orchestras as teacher and soloist; and teaches private lessons out of his home.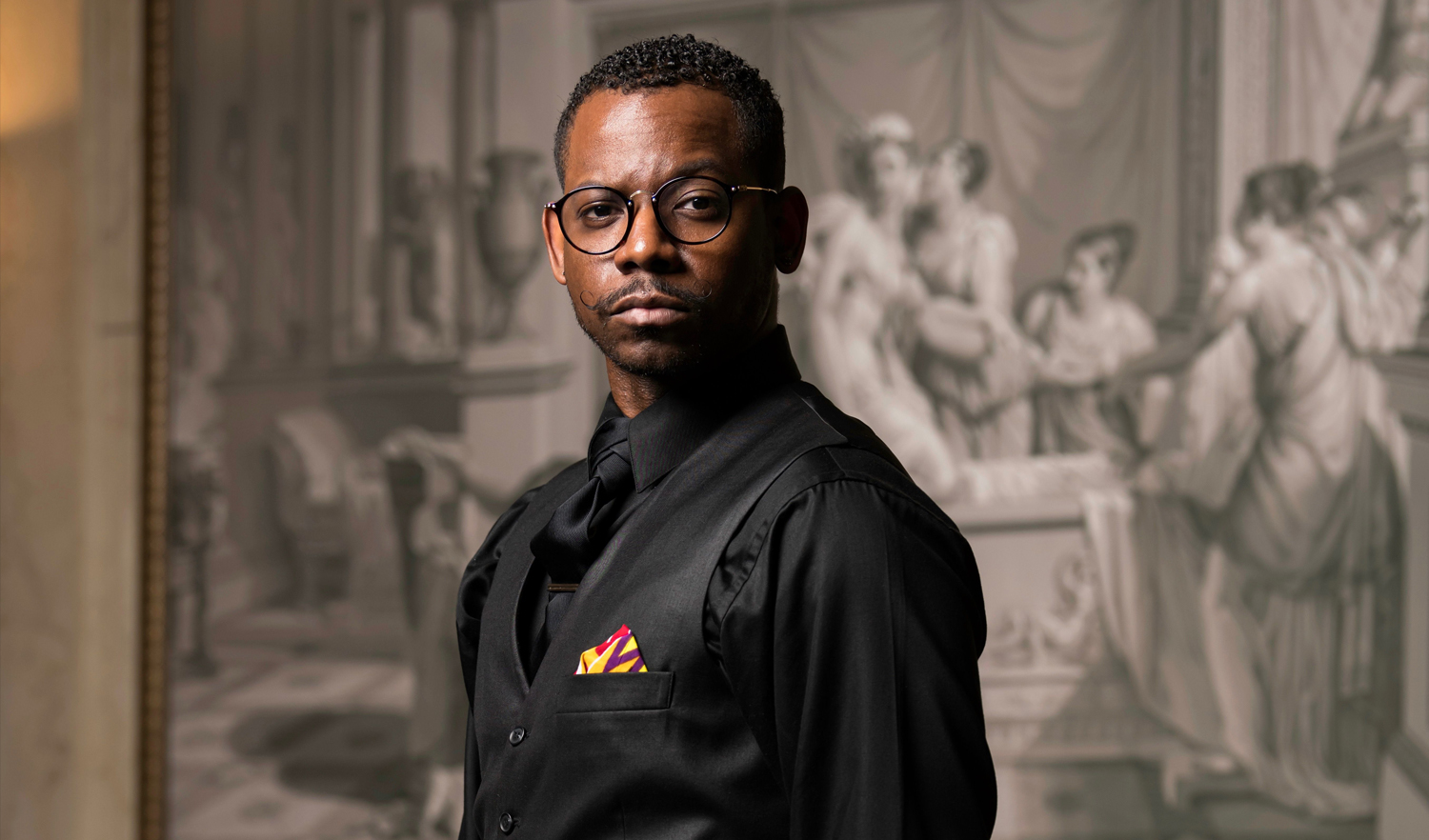 Courtney Jones, Trumpet, Gateways Brass Collective
The newest directions in 21st Century trumpet performance are being explored and defined by Jones, an award-winning Bach solo performing and recording artist who has also emerged as a leading figure in contemporary performance, chamber conducting, pedagogy, and service to inner-city youth through music outreach programs and mentorship. Dr. Jones completed his Doctor of Musical Arts and taught at UCLA, served as Visiting Professor of Trumpet at the University of Iowa, Lecturer of Music at Columbus State University, and is currently the Assistant Professor of Trumpet and Artistic Director of Jazz and Chamber Ensembles at Florida Atlantic University.