Day of Service Toolkit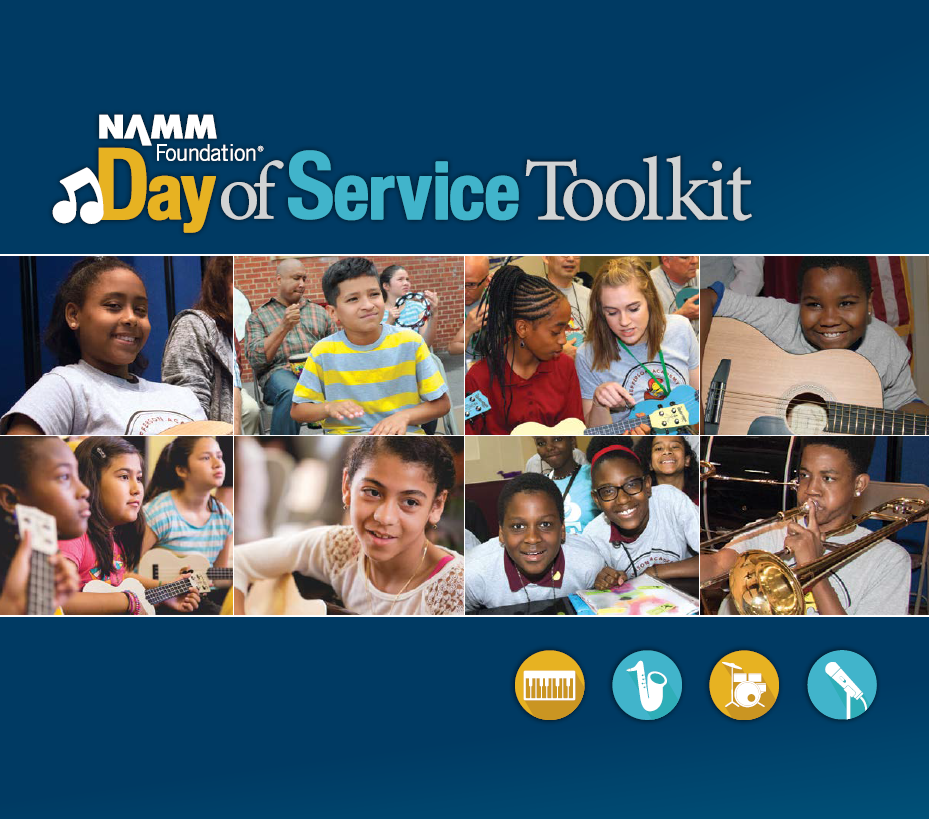 Give back to your community with a Day of Service. Download the toolkit today.
There are many ways to advance music making and contribute to NAMM's Vision and Mission, but few are as direct as doing a Day of Service in a local school, community center or health/wellness facility.
We have provided some resources and suggestions for planning and hosting your own Day of Service; information is intended as a guide only, because our biggest recommendation based on years of experience is that you be flexible. In other words, let the school or community personnel tell you what they want or need, and then adjust your plan to meet this need. We also advise against using a Day of Service event as part of sales strategy.
This is an opportunity for you to connect with—or deepen your connection to—your community and to create more music makers.