Primary tabs
SWIM Fund (Smart Women in Music Fund)
"It's our sincere hope that as part of The SWIM Fund, the female leaders of tomorrow will arise," said former NAMM Chair and President and CEO of West Music Co., Robin Walenta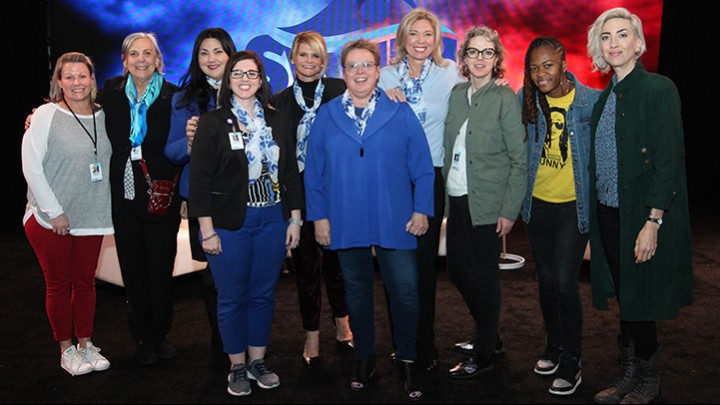 SWIM Mission: The Smart Women in Music (SWIM) Fund was created in 2018 to expand diversity, inclusion and support for women in the music products industry.
Apply to Attend Summer NAMM
The SWIM Fund scholarship program supports women working in the music products industry in their goals to connect, support and grow their leadership and professional skill-set. A one-time stipend of $1,000 is available to support qualified applicants' attendance and participation at Summer NAMM, July 9-11, 2020 in Nashville, TN. Awards can be used to support travel, housing and other expenses related to attending Summer NAMM where scholarship recipients will be recognized at a SWIM Meet reception.
Award
A one-time stipend of $1,000 awarded to six qualified applicants
Awards can be used to support travel, housing and other expenses related to attending Summer NAMM
A post-event report is required
Awards will be made as a reimbursement after NAMM Foundation staff receive the required report
Important Dates
Deadline to apply: April 17
Award Notifications: May 11
Summer NAMM: July 9-11, 2020
Report Deadline: July 31
Important Note: Please review the guidelines before applying