Primary tabs
SWIM Fund (Smart Women in Music Fund)
"It's our sincere hope that as part of The SWIM Fund, the female leaders of tomorrow will arise," said former NAMM Chair and President and CEO of West Music Co., Robin Walenta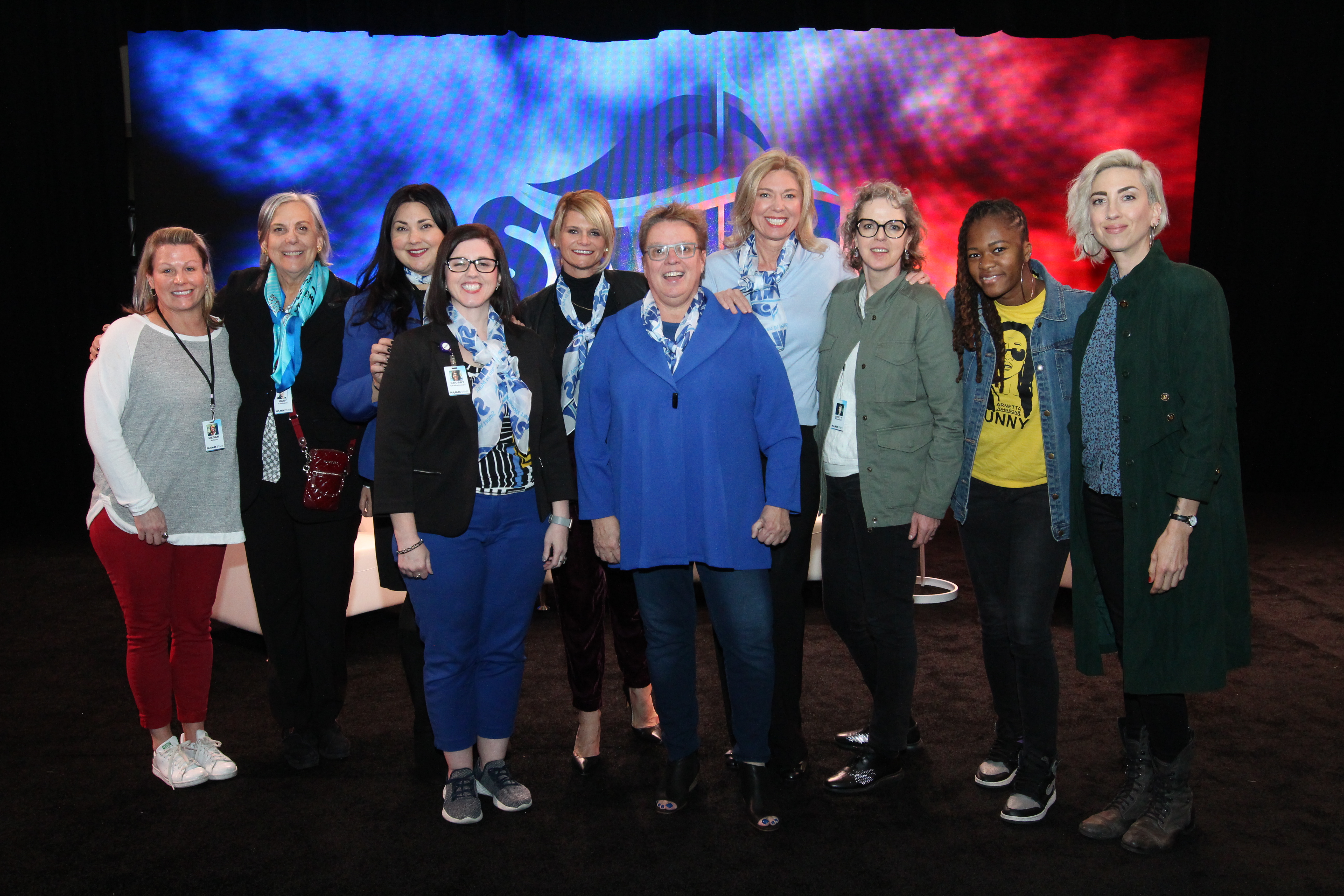 The SWIM Fund is used to support women in various stages of their careers in the music products industry through the following activities:
Professional development opportunities at The NAMM Show in Anaheim, CA and at Summer NAMM in Nashville, TN
Job-shadowing and mentoring with women who are industry leaders at trade shows and other music industry events
In-company residencies
Invitation to apply to attend an annual two-day SWIM leadership symposium for up to 16 women in 2020.
Smart Women in Music (SWIM) Summit
The 2020 SWIM Summit leadership summit will be held March 3-6th in beautiful Carlsbad, California at the NAMM Headquarters. Summit attendees will also engage in an evening filled with fun outings such as a reception at NAMM Headquarters, taking a tour of the Museum of Making Music (MOMM) and an evening of a food and wine tour of the quant downtown Carlsbad.
SWIM Summit Program Statement of Purpose:
The SWIM Summit program supports women working in the music products industry and their goals to connect, support and grow their leadership and professional abilities. An annual leadership emersion experience will be offered with the applicants receiving the educational experience covered by the awarded scholarship.
The SWIM Fund envisions a future state of the music industry where at least 10% of the CEO roles are held by women (the current state is 2.2%) and 50% of C-suite positions are held by women. Our focus with this program is to build leadership skills, confidence and a lifelong network for inspired, driven women to reach this goal within the next 10 years.
Key Goals and Educational Overview
The SWIM Summit program will connect and build relationships with other high-performance women in the music industry. Workshops and sessions will focus on;
Identifying personal leadership strengths and enhancing them
Improving communication and influence skills
Learning effective models for giving and receiving feedback
Building skills in resilience and mindset
Creating concrete and actionable goals to enhance personal and professional effectiveness

This program will be focused on world-class professional development, leadership training and building strong lifelong relationships between the attendees.
Award
Up to 16 SWIM Summit scholarships will be awarded
The award covers the curriculum costs for a two-day leadership summit, an opening and closing reception, meals during the summit and travel to/from the hotel and to NAMM Headquarters
The estimated grant value is $4,500
Summit awardees cover their costs for travel to San Diego, California, hotel and travel to/from the airport and any other incidentals.
Important Dates
Deadline to apply: January 3, 2020
Award Notifications: During The 2020 NAMM Show
SWIM Summit: March 3-6, 2020
Report Deadline: April 4, 2020