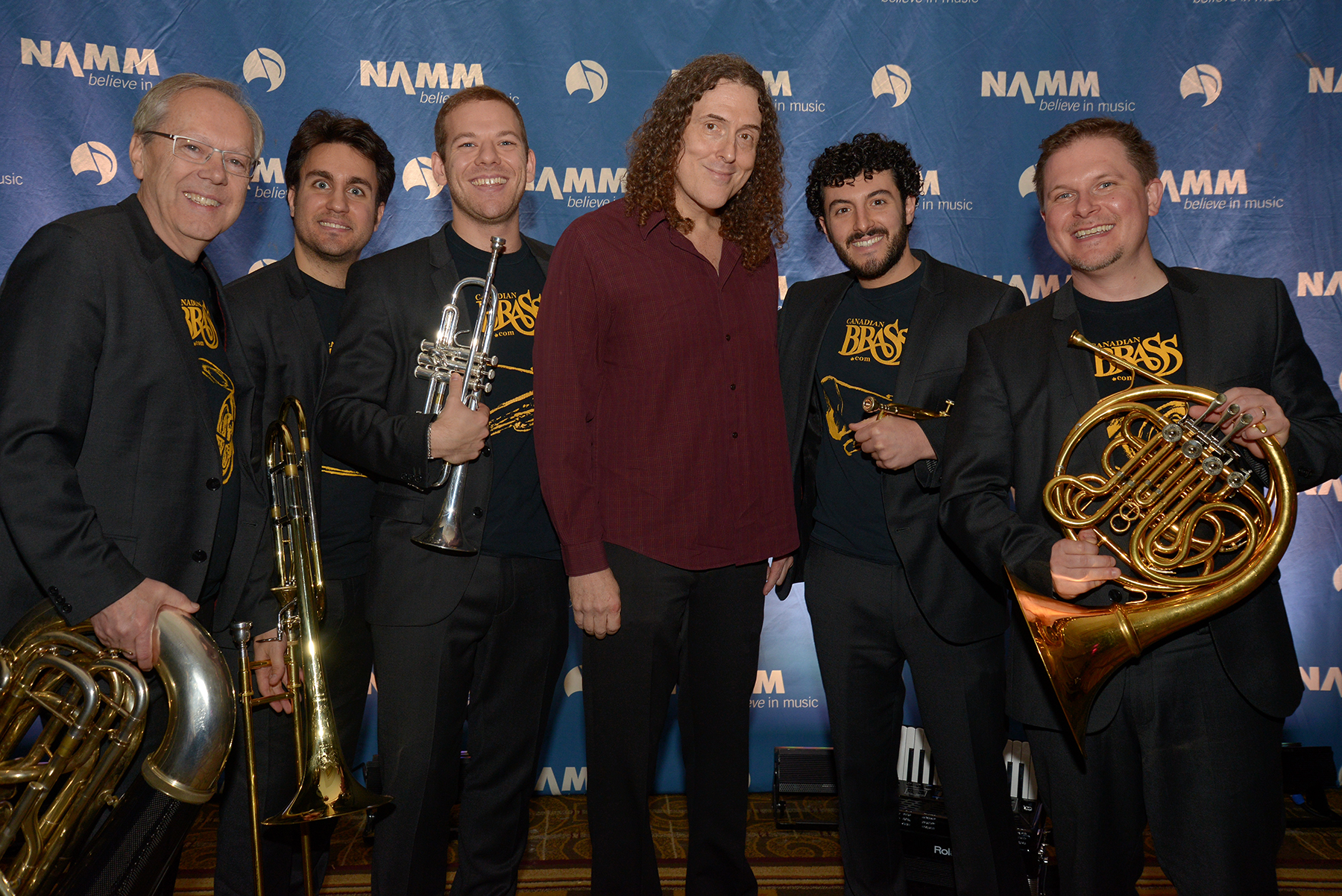 The Grand Rally for Music Education on Saturday, January 23, at The 2016 NAMM Show was an event for the record books. Seating in the NAMM Foundation Lounge at the Anaheim Hilton quickly became standing room only.
The Rally was a salute to music education and welcomed NAMM Members, music educators, college students and faculty to join together in celebration of the benefits of music education. The crowd laughed and applauded multi-Grammy winning artist, "Weird Al Yankovic," during his interview with NAMM Foundation executive director, Mary Luehrsen.
Internationally-acclaimed Canadian Brass opened the Rally with their trademark processional as they moved with the spotlight toward the stage where they performed several of their most popular arrangements.
Though Yankovic was all jokes, he ended the rally on a serious note. His advice to Gen Next students, "If you make a living doing something you're passionate about, you're already successful."
The Grand Rally for Music Education was hosted by the executive director of The NAMM Foundation, Mary Luehrsen.
The Grand Rally for Music Education will be available on Talking Up Music Education, a NAMM Foundation podcast, and video footage will be posted on YouTube. Check back frequently for updates.
Photography by Getty and Michael Loftus