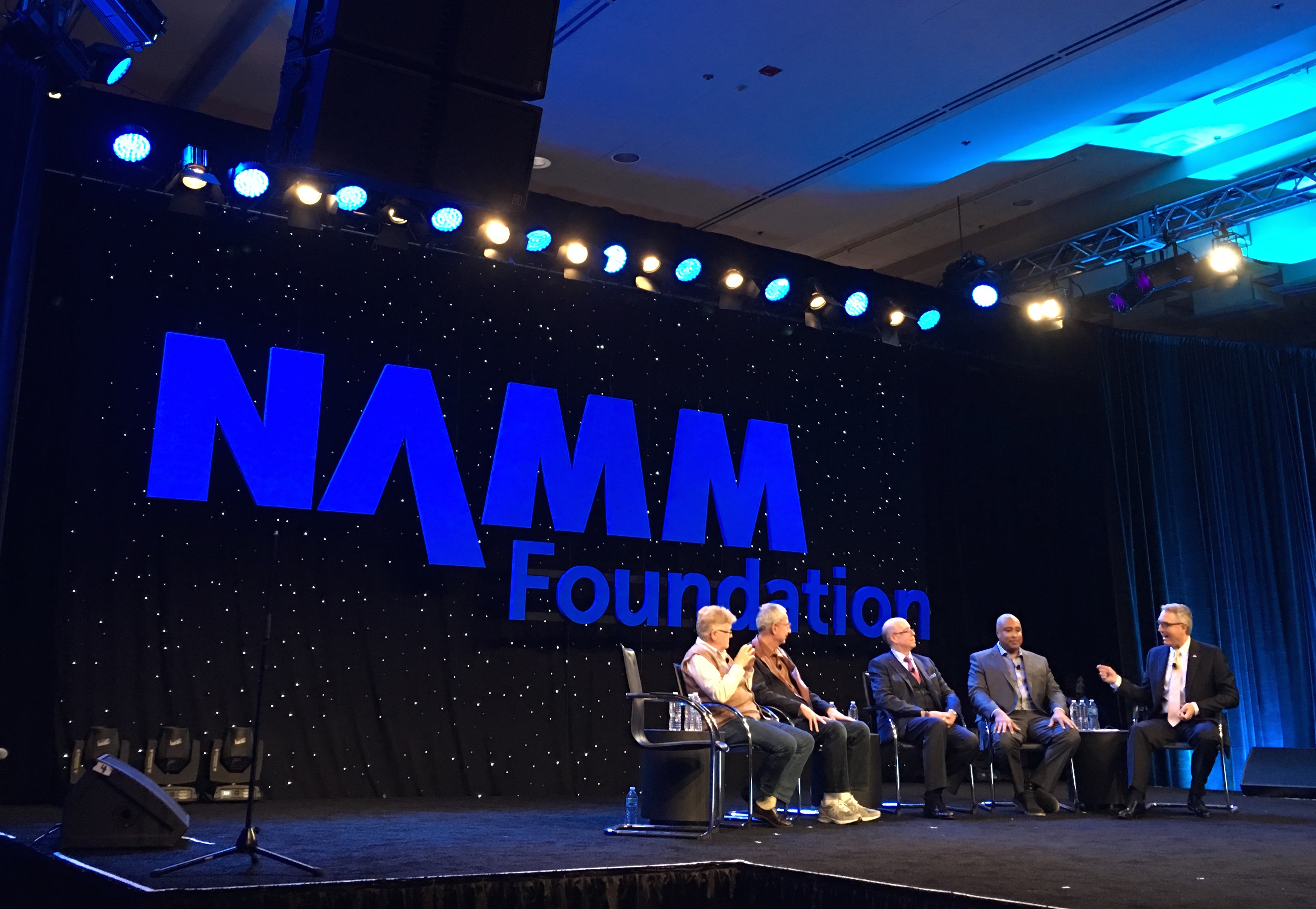 The Sandy Feldstein Industry Roundtable at The 2016 NAMM Show was inspiration overload. On Saturday, January 23, NAMM President and CEO Joe Lamond interviewed a panel of industry veterans who offered advice and inspiration for students seeking a career in the music industry.
Panelists included Leslie Ann Jones, Director of Music Recording and Scoring, Skywalker Sound; Don Lombardi, Founder and President, Drum Workshop; and Bob Morrison, Founder and CEO, Quadrant Research; Bernie Williams, New York Yankee and Latin GRAMMY-nominated guitarist; Khristian Dentley, Music Producer and Baritone of Take 6. Those arrived early were entertained by Portland Oregon singer-songwriter Tyler Stenson.
Advice From The Industry Veterans
"Protect your reputation. It's your biggest asset, not your resume." - Bob Morrison

"Know what you don't know. Find a mentor." - Don Lombardi

"Initiative is extremely important. Raise your hand." - Leslie Ann Jones
The roundtable discussion is dedicated to SUNY Potsdam alumnus and long-time music industry icon Sandy Feldstein.