Talking Up Music Education is a podcast from The NAMM Foundation about music education. Recorded live from the 2016 Summer NAMM Show, episode twelve includes interviews with musicians and singer-songwriters Vince Gill and Emmylou Harris.
"Music has been proven that it's important, for the creative side of your brain to get stimulated," said Gill. "I can't even fathom life without it."
The 2016 Summer NAMM Show in Nashville, Tennessee, welcomed NAMM Members and the local community to join together in celebration of music and its benefits.
Sound bites from the podcast:
"Joseph Campbell talks about following your bliss, and my bliss became singing and playing the guitar, folk music…For me, it's almost as important as air and water and food." – Emmylou Harris
"When you're a young kid and you meet somebody that you kind of look up to and they're nice to you and welcoming and maybe have a conversation with you…it makes an impact. You don't ever forget it." – Vince Gill
"In high school, because I was 'considered musical,' I was in the band and went from clarinet to saxophone. And I did have a lovely band instructor, and I always wanted to please my teachers." – Emmylou Harris
"[Music] puts us in touch with ourselves and connects us to other people." – Emmylou Harris
"The folk-music revival came along in the early '60s. Someone in my family got a guitar and wasn't interested, and I picked it up, and all of a sudden, music—it was like a veil was lifted…I kind of never put the guitar down after that, and I was about sixteen." - Emmylou Harris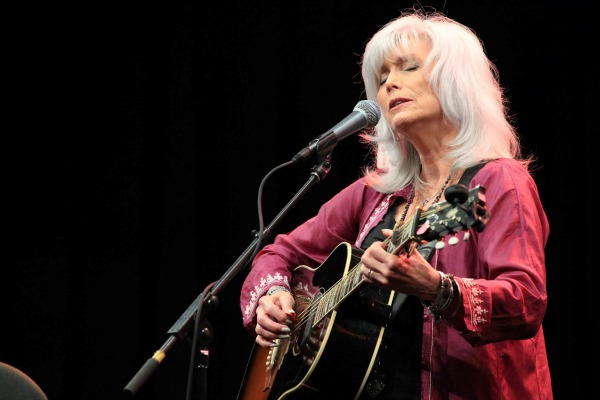 Talking Up Music Education is a podcast produced by The NAMM Foundation about music education. Host Mary Luehrsen chats with teachers, parents, students and community leaders who share stories about what they are doing to create music learning opportunities. Please download, share and subscribe to keep up with the stories that make a difference in music education advocacy.