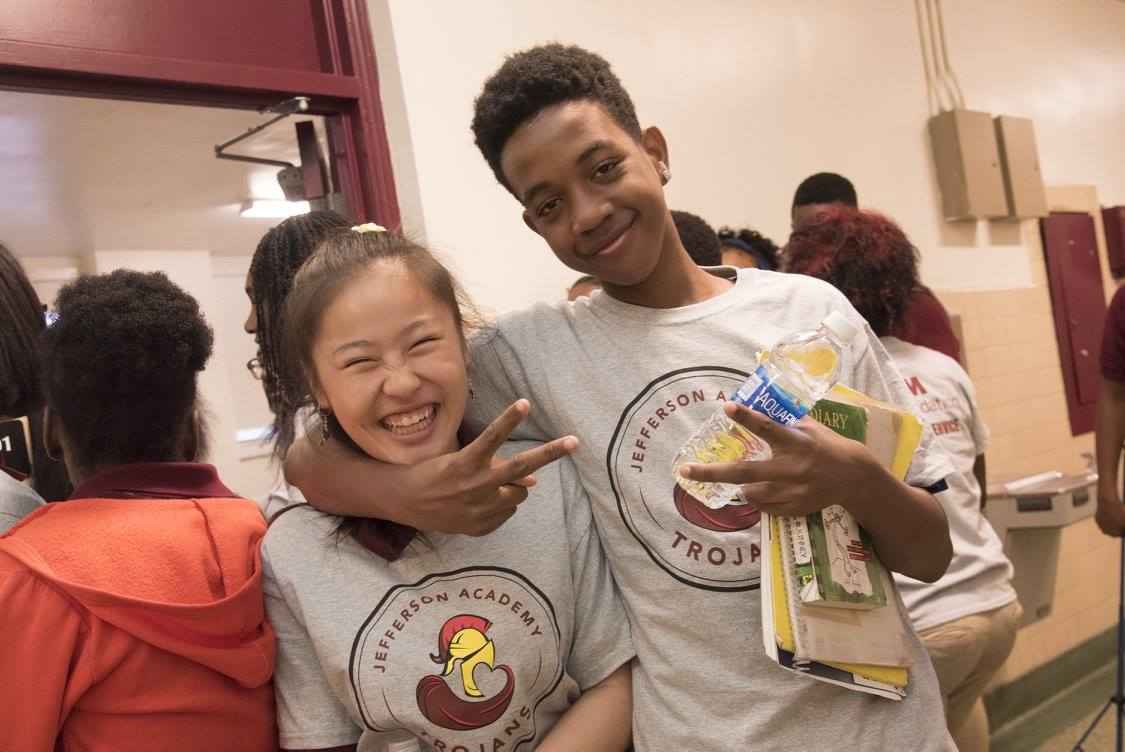 On May 22, 2017, NAMM members participated in a Day of Service, as part of the 2017 NAMM Music Education Advocacy D.C. Fly-In, by coaching students and making music at Jefferson Middle School Academy in Washington, D.C.
NAMM member volunteers participated in the unpacking and tuning of instruments, assisting children during facilitator-led sessions in classroom settings, taking inventory of instruments, and joining a Curriculum Meeting, in support of music education programs in D.C. Public Schools.
"Seeing students that live in poverty and do not have regular access to music and arts experience music making for the first time is impactful," said Kimberly Deverell, from San Diego Music Studio. "Kids that have never touched an instrument before were actively engaged in making music and loving it. I am grateful for the opportunity to have participated in such a momentous day."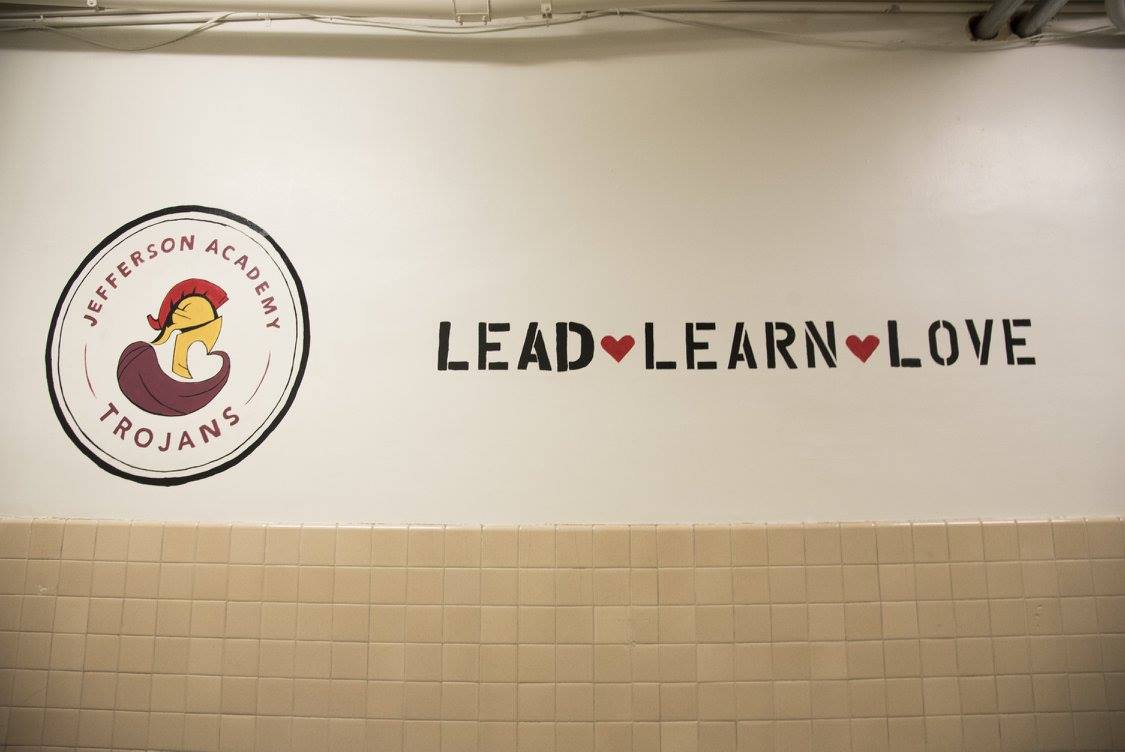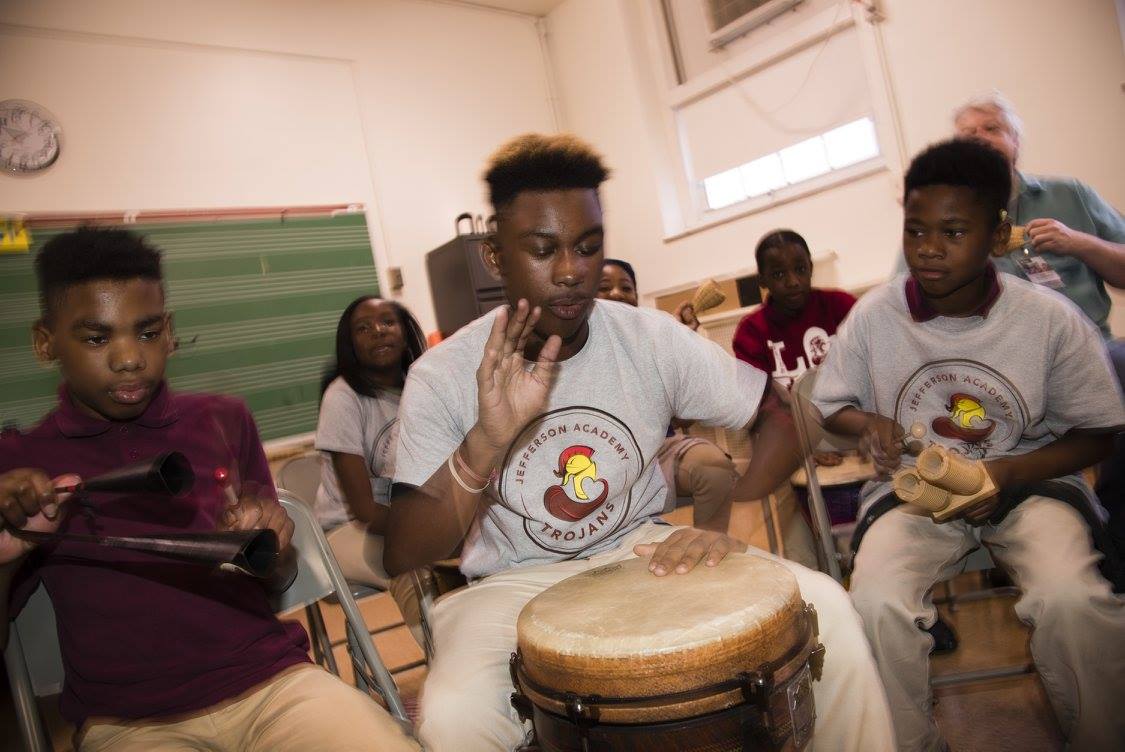 Ukulele, Drum and Guitar Sessions
Throughout the morning, students participated in new types of music making -guitars, drums and ukuleles sessions.
The sessions were taught by master teachers including: guitar facilitator, Glen McCarthy from Teaching Guitar Workshops; ukulele facilitators Cathy Fink and Marcy Marxer, two-time GRAMMY Award Winners; and drum facilitator, Jonathan Murray, President and CEO of FunDrum Rhythm Circles.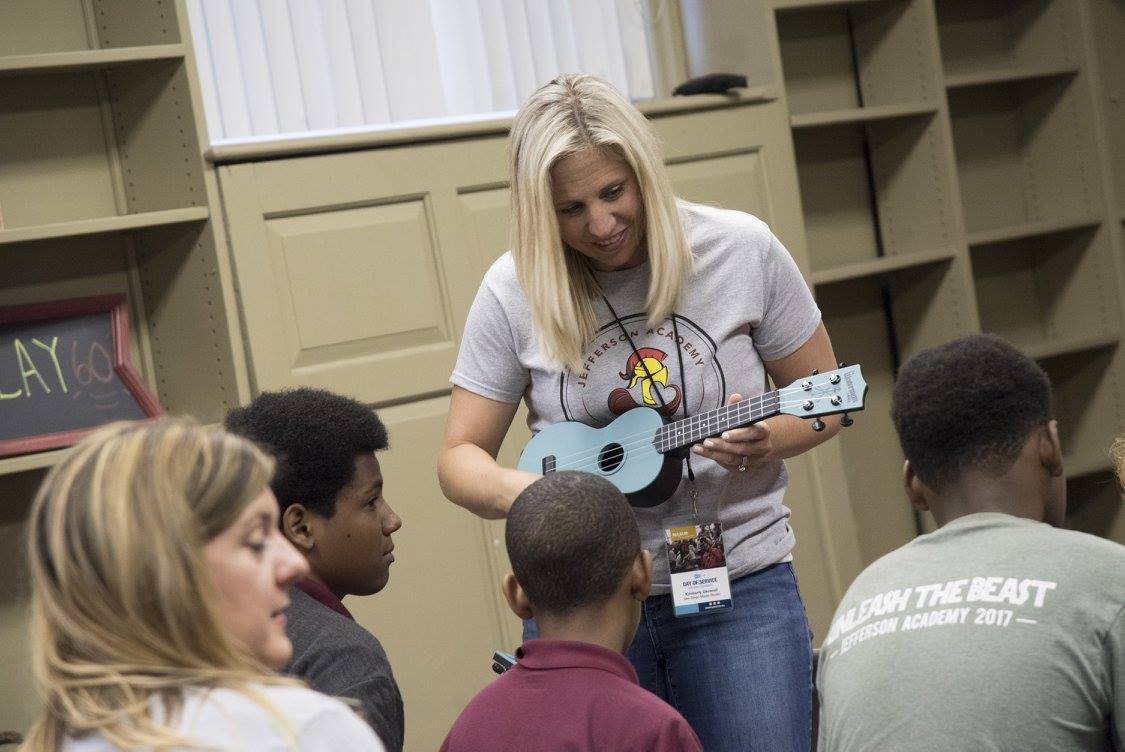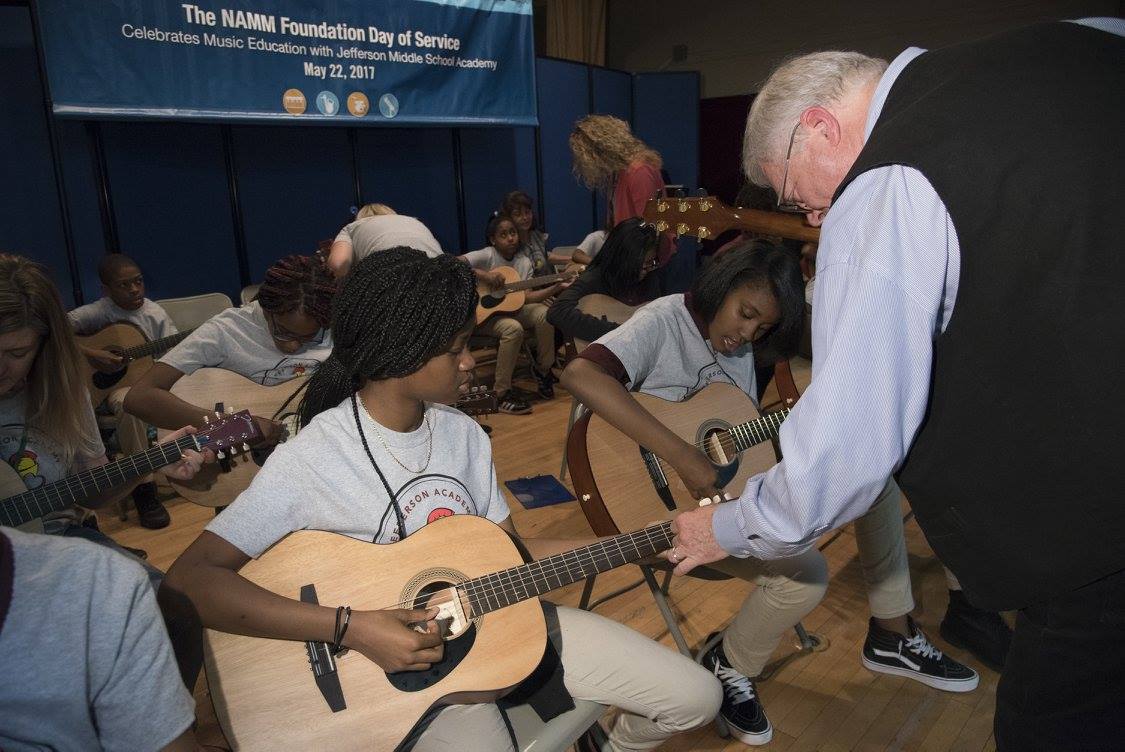 New This Year: Instruments Inventory and Curriculum Meeting
In addition to providing students with top-notch music-making sessions, there was a plan to help Jefferson Middle School continue to build on their solid music program. Led by Mike Kamphuis, it included taking an inventory of instruments, working with local dealers on a repair plan, and purchasing proper storage with donations and matching funds from The NAMM Foundation.
"It was great to roll up our sleeves during the Day of Service," said Michael Kamphuis, of Conn-Selmer, Inc. "I'm excited that NAMM will be able to repair instruments for the program and help give access to other students eager to participate in instrumental music."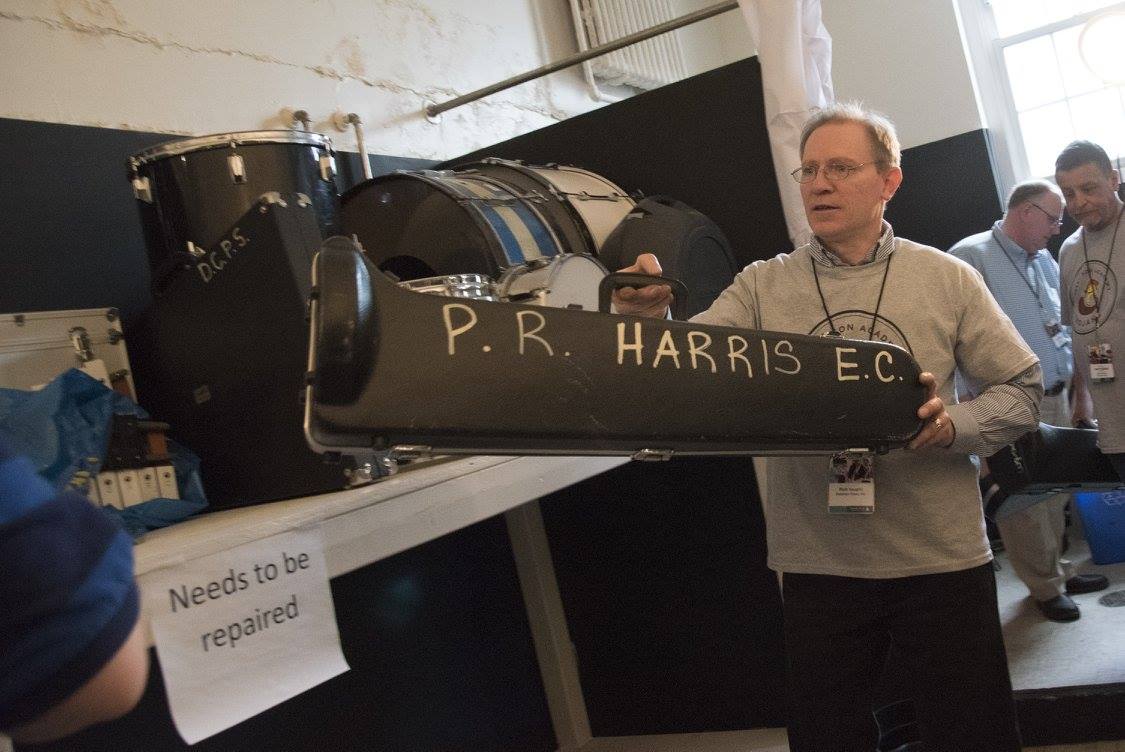 Also new this year was a curriculum meeting with Ray Mueller, the Music Education Specialist for D.C. Public Schools, and Nathan Diamond, the Director of Arts for D.C. Public Schools. The group, facilitated by Chris Syllaba and Mary Luehrsen, assisted Mueller in his plans for reinstatement and expansion of music education programs in D.C. Public Schools.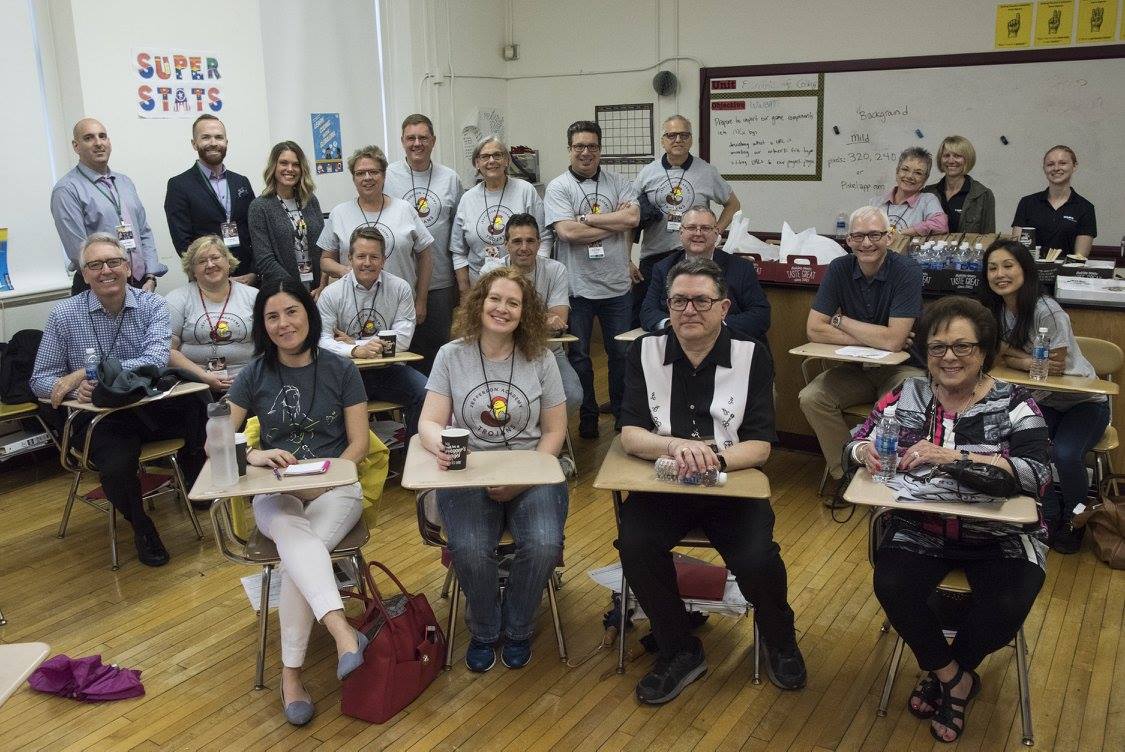 Photography by Kris Connor/Getty Images for NAMM