Talking Up Music Education is a podcast from The NAMM Foundation that shares news and stories about music education. Episode 52 includes an interview with Arabian Prince, co-founder of N.W.A.
Arabian Prince is one of several artists recorded and broadcast live from The 2018 NAMM Show. Interviews include Hunter Hayes, Vanessa Carlton and more.
"Remember stereos and that whole psychedelic-trip thing? That's what sparked me into getting into music and getting into technology, and look at where I'm at now," said Arabian Prince. "I want to teach the next generation… and give them the tools early to open their minds. That's how we get innovation."
Arabian Prince got his start in Compton where his mother was a piano teacher and his father was a radio talk show host. He developed an affinity for technology at a young age and began paying around with synthesizers, echo boxes, and computers to make new sounds. His career took off when he co-founded N.W.A. and he continues to write songs, produce, and DJ—in addition to his big philanthropic project, Open Labs.
Watch the podcast interview with Prince on YouTube or download and listen here.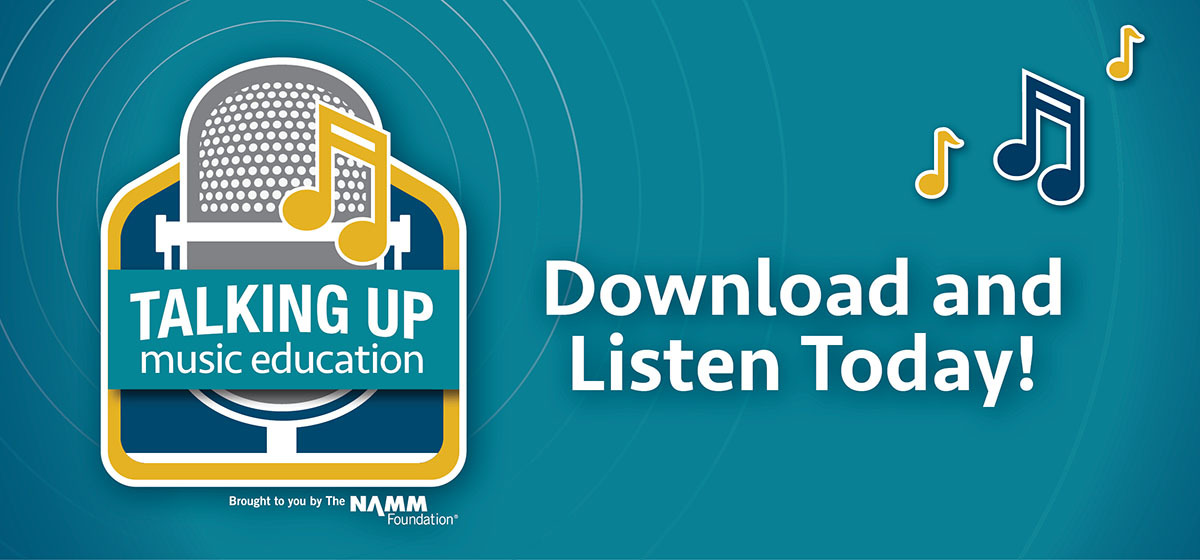 Listen to the Podcast
Sound Bites From the Podcast
"I'm trying to slow down a little bit… I want to teach more. I teach a music business course once a week. I travel around and speak at a lot of universities and schools and stuff like that." – Arabian Prince
"When you walk around the NAMM floor it's amazing. You get to see all of these amazing companies, and you get to touch their gear. You may not be able to afford it…but [you] can go and play with it on the floor and get inspired by it." – Arabian Prince
"People who never thought they could be musicians can go, wow, I can do this. And now I'm a musician, and now I'm at [The NAMM Show] and now I'm bringing more people, and [the industry] just gets bigger and bigger." – Arabian Prince
Are you a fan of innovative music?
Listen to the following podcasts:
"Weird" Al Yankovic
OK Go
Black Violin
Talking Up Music Education is a podcast produced by The NAMM Foundation about music education. Host Mary Luehrsen chats with teachers, parents, students and community leaders who share stories about what they are doing to create music learning opportunities. Please download, share and subscribe to keep up with the stories that make a difference in music education advocacy.
Subscribe to Talking Up Music Education
Where to subscribe: iTunes | Google Play | Stitcher